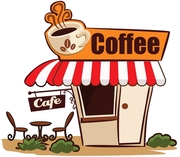 Every Wednesday we welcome another author to sit down and chat about his or her books and the writing process. Today's guest is Dani-Lyn Alexander, an author of Young Adult Fiction.

Nice to see you, Dani-Lyn. How do you take your coffee?

DL: With just milk, thank you.

Ally: You're making this so easy. :) Let's get started by showing readers your bio.

---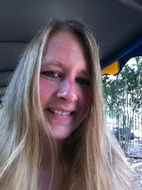 Bio:
Dani-Lyn Alexander lives on Long Island with her husband, three kids and three dogs. She loves spending time with her family, at the beach, the playground, or just about anywhere. In her spare time, which is rare, she enjoys reading and shopping—especially in book stores. Some of her favorite things include; Bernese Mountain Dogs, musicals, bubble baths and soft blankets. She's an incurable insomniac and has an addiction to chocolate.


Something unique/unusual about you: In the Harry Potter sorting quiz, I ended up in Hufflepuff.
Social Media:
Website: http://www.danilynalexander.com
Facebook: https://www.facebook.com/danilynalexander
Twitter: https://twitter.com/DaniLynAlexande
Pinterest:
https://www.pinterest.com/danilynalexande/
---
Ally: What made you choose to write YA fiction? Are there unique elements involved that triggered your imagination?

DL: The first book in this series was written for a character I had in my head that wouldn't leave me alone. I knew he'd be a Death Dealer but little else. Reluctant Prince was written for that character, Jackson Maynard, who turned out to be a nineteen-year-old boy who'd already lived for centuries. I've always been a huge fan of YA fantasy and alternate realms.

Ally: Every author struggles with marketing. What is the most successful promo you've tried? What was the least? Do you use swag? How?

DL: I am terrible at marketing. That said, I've found twitter to be somewhat helpful, and facebook groups help a little. The best thing I tried was midlist, but they changed it (which figures) lol. I ordered a hundred bookmarks as swag. After sending one to each of my street team members, I put the rest in a cabinet, where they are still taking up space since I have no clue what to do with them. If anyone would like one, just leave a comment or pm me on facebook, I'd be happy to share!

Ally: The best writing advice you ever received.

DL: Just sit down and write your book.

Ally: What are you working on now? Can we expect new releases from you in 2016?

DL: I am writing the third book in the Kingdom of Cymmera series, Battle for Cymmera, which is due to release in November of 2016.

Ally: A few quick answer questions:

a. one New Year's resolution: Write more. Are you likely to keep it? Probably not, but I'll try hard.
b. favorite after five drink: Peach Tranquility Tea.
c. high heels, sneakers, or sandals: Sneakers
d. a place you'd love to visit: Rivendell
e. a favorite animal: Wolf
Ally: Thanks so much for joining us today! Before you rush off to start writing again, please show us the book you brought today...
---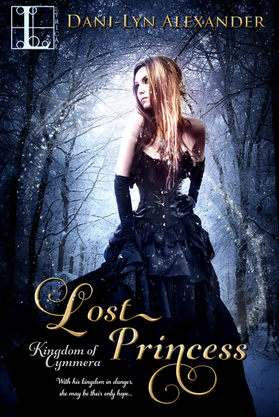 Hope to see you again soon!