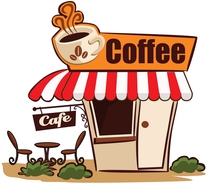 Good Morning, Booklovers!

The game's afoot this week as we chat with Marni Graff. an author of traditional mysteries which are a mix of amateur sleuth and police procedural.
Welcome, Marni, what can I get you to drink?

MARNI: I drink coffee black, but I enjoy tea more, have that daily with sweetener and fat-free half-n-half! Love my tea . .

Ally: Then tea it is. I'll pour if you'll introduce yourself...

---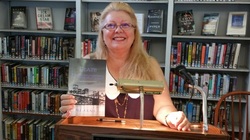 BIO:

Marni Graff is the award-winning author of The Nora Tierney Mysteries, set in England, and The Trudy Genova Manhattan Mysteries. Graff's new Manhattan series premiered in August 2015 with Death Unscripted, featuring nurse Trudy Genova, a medical consultant for a New York movie studio, based on Graff's real-life position. Graff is also co-author of Writing in a Changing World, a primer on writing groups and critique techniques. She writes crime book reviews at www.auntiemwrites.com and is Managing Editor of Bridle Path Press. A member of Sisters in Crime, Graff runs the NC Writers Read program in Belhaven.

Something unique not in her bio: I was a nurse for 30 years who wrote 'on the side' and knew when I retired I would turn to writing. Studied all forms, wrote in many including screenplays, poetry, essays.

Author contacts:

Twitter: @GraffMarni
Facebook: https://www.facebook.com/bluevirgin.graff
Blog: http://auntiemwrites.com/
Goodreads: https://www.goodreads.com/author/show/7778102.Marni_Graff
---
Ally: Tell us why you decided to write mysteries. What is the fascination of this genre for readers?

MARNI: I write mysteries because I read them the most and find the conventions of the genre give me a platform to organize my story. I think readers like mysteries because they enjoy solving the inherent puzzle, and also strive to see justice or resolution at the end. Mine are not about serial killers or graphically violent, although I do read those. I'm exploring the reasons an average person would convince themselves it's reasonable to take another person's life, and I think that's an area a lot of people respond to. We are all capable of murder given the right set of circumstances.

Ally: How long does it take you to write a book? What's involved in your revision/editing process before it's submitted for publication?

MARNI: I am always working on plots, collecting a folder for the next book even when I'm writing the one before it. It takes me about 4 months to write a first draft that I workshop with my yearly writing group. We've been working together for 11 years and send each other manuscripts in May then meet each June for a week. Each person gets an entire day to go through their book and have it critiqued. It's a great way to have plot questions ironed out and to find places where the book needs work. Then I revise it according to those notes and suggestions I decide to take on. I send it out to beta readers with a list of questions for them and then revise the entire book again. Then my publisher reads it and there are more revisions, and then it's copyedited and those edits are incorporated. The entire process takes about 18 months but depending on cover work and layout it can be two years.

Ally: What is your next/current writing project? Tell us something about it.

MARNI: I'm currently working on THE GOLDEN HOUR, the fourth Nora Tierney English mystery. Most of the action will take place in Bath, with scenes in Oxford and even Brighton. Nora and her son are looking for a home near her partner in Oxford. There's a change in her relationship with Detective Inspector Declan Barnes coming, but not before a most unusual plot twist that includes global espionage! And I'm plotting the next Trudy Genova Manhattan Mystery, DEATH OF AN HEIRESS.

Ally: Let's leave the book talk for just a moment. If you could have lunch with any living person (writer or not), who would it be and why?

MARNI: There are so many more dead people I'd choose! But alive, I'd have to say actress Judi Dench. I admire her acting and how she's melded her life with the stage and screen. She's a mom and grand mum, and had a successful and long marriage, too, often acting with her husband. And though she is legally blind now and can't read her scripts any longer (they are read into a tape and she listens and learns her lines that way) she's not let that slow her down. She has great humility and seems like she'd have a grand sense of humor, doesn't take herself too seriously. I like that in a person.

Ally: Try your hand at these five quick answer questions:

a. pie, cake or cookies? Pie, any fruit
b. favorite winter activity: Reading in a warm, cozy room, stretched out on the sofa and covered with a quilt, with a hot cup of tea.
c. favorite holiday movie: The Bishop's Wife with Cary Grant (my favorite actor), Loretta Young and David Niven.
d. Something unusual in your handbag: A list of my medicines and history all typed up I carry around. I cannot remember when asked to fill out forms for all of those dates and specific dosages!
e. an item on your bucket list: I'd love to spend a Christmas in England and New Years in Edinburgh. Seeing Australia is a close second, have a friend there and would like to go.
Ally: Thanks for having coffee with us, Marni, and talking about your writing. Let's take a look at your book before we wrap this up...
---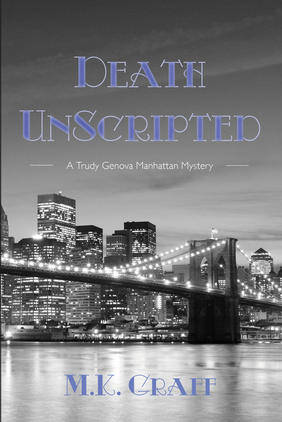 Blurb:

Trudy Genova has the best job any nurse could want, working on set as a medical consultant for a movie studio. No more uniforms, bedpans or emergencies, until the actor whose overtures she's refused dies suddenly while taping a hospital scene--but not before pointing his finger accusingly at Trudy. When detectives view Trudy as a suspect, she sets out on an investigation to clear her name. Then a second death occurs, and Trudy realizes she's put herself in real jeopardy.

Buy Links:

Amazon buy link: http://www.amazon.com/Death-Unscripted-M-K-Graff/dp/B0176Y7EA6/

All books also on Bridle Path Press: www.bridlepathpress.com
---
Thanks for visiting the blog. Come back soon!