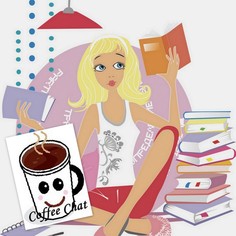 Welcome, booklovers!

It's time for our weekly get-together to discuss books and meet another author. MS Kaye, a writer of romantic suspense, is visiting today.

What would you like to drink, Melissa?

MSK: Steaming hot chocolate with marshmallows.

Ally: Sounds yummy on a crisp fall day! While my magic pot gets to work, please introduce yourself.

---
About the Author:

M.S. Kaye has several published books under her black belt. A transplant from Ohio, she resides with her husband Corey in Jacksonville, Florida, where she tries not to melt in the sun. Find suspense and the unusual at www.BooksByMSK.com. Something unusual about her: She has her motorcycle license.

Contact the Author:

To receive news on upcoming releases, sign up for email updates on her website. Facebook ~ Twitter ~ Google+ ~ Goodreads ~ Amazon ~ TSU ~ Pinterest ~ LinkedIn

---
Ally: What genre book did you bring to share? Do you always write in the same genre? Why or why not?

MSK: YA paranormal. Nope. I cannot be tamed!

Ally: Does your novel have a villain? What puts him or her in conflict with your main character?

MSK: Yes. He wants to blackmail my main characters.

Ally: Do you use the 3-Act structure for your novels? If not, do you have your own structure? Do you outline your plot?

MSK: I don't diagram my plot structure, but I do outline my books.

Ally: What is your next writing project?

MSK: I just started the final book in my Taken series. Romantic suspense. I don't have a clear summary of the plot yet, but the first book is about a young woman who's kidnapped by the son of a mobster. She has to uncover his past in order to understand her own.

Ally: Quick answer questions:

a. favorite shade of lipsick – is Chapstick a shade?
b. high heels or sneakers – barefoot
c. a favorite childhood story – A Wrinkle in Time
d. last meal you cooked – eggs and toast
e. most unusual thing in your closet – martial arts uniform
Ally: Thanks for joining us! Let's take a look at your books before you get back to writing the next one...
---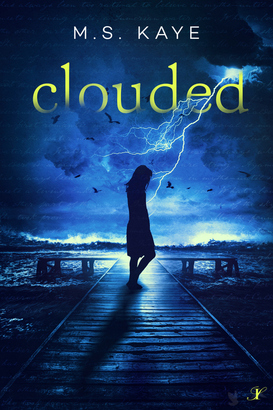 ---
MS Kaye's Born from Death series:

Strong as Death,
Book 1

Ilona runs from her sheltering mother in order to find the truth, why she's seeing people who are invisible to everyone else. A mysterious boy named Archer guides her through Brooklyn and introduces her to Hendrick, the man who claims to be her father—though he died in 1890. Ilona must discover not only what she must do to rid the city of Soll, a sadistic and powerful spirit, but also what it means to be half ghost. She proves what her mother told her—love is stronger than death.

Publisher (all formats) ~ Amazon ~ Barnes and Noble ~ Smashwords

Awaken from Death, Book 2 The only emotion Ilona can muster is anger for the death of her mother. Barely engaged in life, she focuses all of her energy on finding and punishing her mother's killer.

Since Ilona can see ghosts, Archer has to find unique ways to hide while watching over her. When Ilona is in danger of being mauled by a dog, he desperately tries something that shouldn't be possible. And yet he succeeds. This is just the beginning of his discovery of who—what—he truly is.

Lettie continues to interact with Ilona, her one friend, even when a Messenger warns her. Eventually, Lettie remembers the ancient connection Archer and Ilona share, as well as her part in the punishment Archer bore as a result of that connection.
Amazon ~ Barnes&Noble ~ Smashwords ~ Goodreads
---
Thanks for stopping by the blog! Come again soon!

---