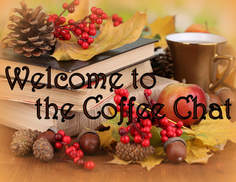 Happy Wednesday, booklovers!

It's time for our weekly book talk, and this week's guest is author Marni Graff. Welcome, Marni! How do you take your coffee?

MKG: When I drink coffee, it's either black if it's good coffee, or with milk and sweetener. I usually drink tea, hot in the morning and iced during the day, and depending on the blend, it is with sweetner and either lemon or milk. Nothing like a wee cuppa to get me going!

Ally: Then a cuppa tea it will be! While I pour, please introduce yourself to readers.

---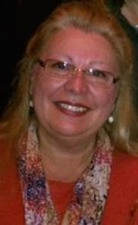 About the Author:

Marni Graff writes The Nora Tierney English Mysteries, featuring an American writer living in England with a nose for murder, as well as The Trudy Genova Manhattan Mysteries, based on Graff's real work as a medical consultant for a movie studio. She is Managing Editor of Bridle Path Press, a member of Sisters in Crime, and writes crime book reviews at www.auntiemwrites.com.

Something unique/unusual that isn't in your regular bio: "I adore jigsaw puzzles! In fall and winter I usually have one in progress. My husband made me different sized working frames with built up sides, so I can move one in-progress from the end of our large dining table to the coffee table until they're done. Some of my favorite ones are glued and framed and brighten up the stairwell to our guest rooms upstairs. I find them incredibly useful for working out plot points. As I concentrate on finding just the right piece, I'm using the mental time to play the "What if?" games writers love."

Contact the Author:

She can be reached at: bluevirgin.graff@gmail.com; @GraffMarni on Twitter, or through www.bridlepathpress.com.
---
INTERVIEW:

Ally: When readers open one of your books, what will they find?

MKG: Mystery, a mix of amateur sleuth and police procedural, and while there is a hint of romance in a few, you are always left at the bedroom door!

Ally: I'm always interested in how other authors work. What is your writing schedule like?

MKG: I live in a very rural area of North Carolina at a river that is part of the Intracoastal Waterway. It's lovely and secluded and filled with nature. It's also an 18 mile round trip to the post office because they don't deliver to our house at the end of a dirt road! But it's a peaceful haven for any writer, and our family always has at least one dog to walk along the shore whilst thinking of storylines. I write in the afternoons once Seamus, our young Aussie Doodle, is exercised and the housework and errands are done, probably five days a week, but any consistent five days, just according to our schedules. I have at least two more Noras planned and three more Trudys as it stands now. One current goal for me is to return to England next summer. I'd like to attend St. Hilda's Mystery and Crime Conference for the third time and then stay to do setting research for future Noras in Cambridge, Scotland and Cornwall. I've just submitted a NC Arts Council grant application for help with that, so fingers crossed!

Ally: Tell us about your main character Nora and why readers should care about her.

MKG: Nora Tierney is an American writer from Connecticut who moved to England when she was transferred by the magazine she worked for as an editor, "People and Places" but she's quit that to focus on the children's book series she writes. The second one has just been published in THE GOLDEN HOUR and she travels to Bath to do her first reading and signing in a real bookshop there, Mr. B's Emporium of Reading Delights, whose owner, Nic Bottomley, appears in the book and who is so happy with the final novel that he's selling it in his shop!
Nora has an insatiable appetite for information honed by her journalism skills that gives her a nose for investigating when crime is near her. She lost her father as a teen to a drowning accident and has carried guilt for years over not accepting his invitation to go sailing with him, feeling she might have been able to save him. It took her years to let her guard down and fall in love with a British biologist, but the relationship floundered and she was on the verge of breaking it off when he was killed in a plane accident—only to find out weeks later she was pregnant with his child. She decided to have the child and has been raising it alone until she met Oxford DI Declan Barnes.
In The Golden Hour the theme revolves around what is family and home, and she and Declan are each deciding how committed their relationship will be. That's when Declan's new case, the death of an art conservator, becomes mingled with a stalker harassing Nora, and brings unsuspected jeopardy into their lives.
I think readers will see Nora struggling to be the best Mum she can be to her young son while still trying to carve out a life for herself that includes his best interests, something many can relate to. The little things that real people have to deal with, like a teething baby, are all there. She's not a superwoman, but a very real woman with a big heart who wants to do the right thing.

Ally: Are there animals in your books? What part do they play?

MKG: I'm a dog lover, so the brother and sister Nora has been living with in Cumbria in the earlier books had a Lakeland terrier named Darby. In the new book, Nora comes across a little beagle when inspecting an Oxford house she's touring with an eye to renting. The pup is up for adoption, and her young son names him Typo. He's featured on the cover and will be part of her little family in subsequent books. Who knows how Typo may figure in the next Nora Tierney?

Ally: How did you choose the title of the book you're featuring?

MKG: THE GOLDEN HOUR fits my Nora Tierney English Mystery theme of each book having a color in the title and the cover having a color wash in that same tone. The term "Golden Hour" is probably best known to readers as a medical one, when the first hour after a heart attack or stroke is the best way to affect recovery. For artists, it's that hour before sunset when the earth has a golden glow of twilight. But in a police investigation, it's the first hour after a reported critical incident, when the best forensic evidence is available, and when any witnesses memories are the clearest and most accurate. At one point, a Bath detective actually describes that meaning to Nora.

Ally: What is your next writing project? Anticipated release date?

MKG: I'm working on the second Trudy Genova Manhattan Mystery, Death of an Heiress. This time Trudy is the medical consultant to a made-for-TV movie when the lead actress disappears and murder follows. It's being filmed in NYC's famous Dakota, home at one time to John Lennon and still to Yoko Ono, and once host to other celebrities and wealthy residents that included Lauren Bacall, Rudolf Nureyev, Rosemary Clooney and Judy Garland. The filming takes places in what was once Leonard Bernstein's flat. In reality, The Dakota is notoriously difficult to get into and does not allow filming of any kind, but in Trudy's world they do! That one should take about 18 months to be in print.

Ally: A love short answer questions to get to know people better. Are you ready?

a. favorite book: Daphne Du Maurier's REBECCA; plus most Golden Agers.
b. book you're currently reading: Val McDermid's INSIDIOUS INTENT, from her Carol Jordan/Tony Hill series. I adore McDermid's work and read all of her series.
c. manicure or pedicure: Pedicure! I type too much to keep polish on my fingers! But I do like color on my toenails and try to keep it there, although with three back surgeries in the past few years, I seldom do it myself, so a pedicure is a lovely treat.
d. favorite tv show: All of Masterpiece Mystery, esp. Grantchester, Endeavour and Dr. Blake.
e. favorite movie: The Philadelphia Story with Cary Grant, Katherine Hepburn and Jimmy
Stewart. Love them together. Big fan of black/white movies from the 30s/40s.

Ally: Lovely having a spot of tea with you, Marni! I hope you'll visit again. Before you take off to plan that England trip (I'm green with envy, BTW!), please show us The Golden Hour and where we can get it.
---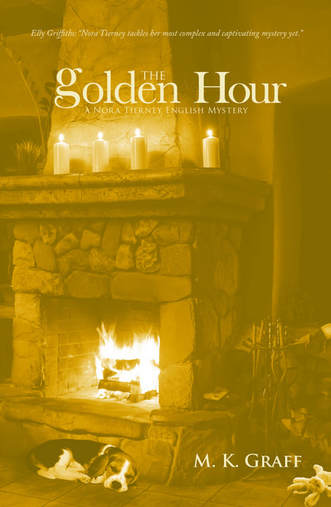 The Golden Hour
Genre: English mystery

Back Cover:

From the award-winning author of three previous Nora Tierney English Mysteries comes her most chilling novel to date.

Nora Tierney's move from Cumbria back to Oxford means house-hunting with her partner, DI Declan Barnes, but she can't shake the feeling she has a stalker. Declan's case, the death of an art conservator, brings international concerns. How these overlap when Nora heads to Bath for her first bookstore event will find her fighting to save her child and the family she's trying to create.

What reviewers are saying:

"Nora Tierney tackles her most complex and captivating mystery yet." Elly Griffiths

"One of the best things about Marni Graff's latest Nora Tierney mystery, The Golden Hour, is the down-to-earth depiction of family life coupled with the tightly paced build of a twisty, time-honored puzzle. A meditation on love, loss and motherhood, The Golden Hour blends touchingly real domesticity with tongue-in-cheek humor, as the backdrop to a tale of art theft, germ warfare, and international conspiracy. The reflections of a reprehensible villain on the shortcomings of the British add just the right note of comedy to these otherwise weighty concerns. Added to this is a wonderful sense of place—Bath, Brighton, and Oxford are vividly rendered and charmingly true to life. Come for the crackling mystery, stay for the steady companionship of debonair detective Declan Barnes and feisty heroine, Nora Tierney, who offers warmth and smarts in equal measure." Ausma Zehanat Khan, Among the Ruins, The Unquiet Dead


"The Golden Hour is a compulsive read with a narrative that both charms and surprises. I love Nora Tierney and can't wait to see what happens next." Sarah Ward, The DC Childs Mysteries

Buy Links:

Amazon: http://amzn.to/2vabUMJ ( trade paperback, Kindle and Audible)
Bridle Path Press for autographed copies: http://bridlepathpress.com
---