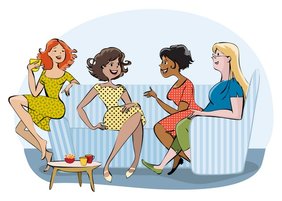 Good Morning, Booklovers!

Grab your favorite beverage and pull up a chair. Our guest in the hot seat today is writer Peggy Williams, one half of the mystery duo MJ Williams.

Welcome, Peggy! How do you take your coffee?

PEGGY: With chocolate in it. I'm actually not a coffee drinker per se, but I do love Café Mocha and in the summer Frappe Mochas.

Ally: Isn't it funny how chocolate goes with everything? Coming right up. While I'm getting our drinks, please tell readers about your background and something unique about you.

---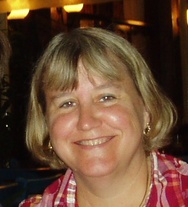 A brief bio:

Peggy Williams co-writes the On the Road… mystery series under the penname M. J. Williams. She also writes screenplays, corporate and educational video scripts, and feature articles for print and web media. In her day job she is an elementary school teacher specializing in teaching reading to struggling learners. She lives in Madison, Wisconsin.
Something unique: I am a Yooper by birth and a Cheesehead by choice. Those from the Midwest will know what I'm talking about. ; )
(Ally Note: Since I'm from the Midwest, I'll attempt a translation: born in Michigan; moved to Wisconsin.)

Contact links:

Blog: www.madcitywriter.blogspot.com
Twitter: @MadCityWriter https://twitter.com/MadCityWriter
Facebook page: www.facebook.com/M.J.Williams.author

---
Ally: Okay, on to the serious stuff. What type of mysteries do you write? Cozies, traditional, thrillers? Do you include humor?

PEGGY: My On the Road… mystery series, which I co-write with Mary Joy Johnson under the penname M. J. Williams, is a cross between a cozy and a mainstream or traditional mystery. Our protagonists are a retired couple who travel in an RV. The RV community, even though in different locations throughout the country, give the stories a cozy feel. And our characters have small town dispositions and attitudes. But the stories have some action and appeal to both women and men.

We do infuse humor throughout the stories, but it is the kind of humor that arises out of human nature and the foibles of relationships.

Ally: Have you ever been involved in a real mystery or crime? If so, can you tell us about it? Um, not asking for any confessions here. :) How do you think you'd react? Like your hero or heroine?

PEGGY: Hubby and I were pulled over once under suspicion of being bank robbers. The police had an APB out for a young couple in a foreign sporty-looking car. Turns out we didn't do it, so they let us go. And no, sadly, I doubt I would react like my heroine in any sort of real life mystery or crime. She's far braver and smarter than I am.

Ally: Who is the primary audience for modern mysteries? Has this been affected by technology and/or the aging of the baby boomer generation?

PEGGY: Our books are doing well with readers in the Midwest because the location of the first book is Door County, a popular vacation spot in Wisconsin. The second book takes place in Boston, so we hope we've broadened our reach. Both men and woman have given us positive feedback and reviews. While we have a natural audience with people of retirement age, adults of all ages enjoy the books. We sell more Kindle editions, but the paperbacks do well also.

Ally: What are you writing now? Give us a hint what's it about.

PEGGY: The new book will be called On the Road to the Deadly Apostles. It takes our couple, Emily and Stan, to the Apostle Islands in Lake Superior where they get involved in exposing a smuggling ring dealing in Native American artifacts.

Ally: Let's try your hand at these quick answer questions:

a. your favorite mystery author, living or dead: That changes with each book I read. Currently, my favorites include William Kent Krueger and Louise Penny.
b. something still to do on your bucket list: I'd love to direct an indie movie based on one of my books or screenplays.
c. most effective social media for reaching readers: We do pretty well with Facebook. That forum allows us to keep in touch with current readers and gain a few new readers. But the best way we've found of gaining new readers is to get our books reviewed by bloggers with niche appeal, for example RV bloggers and boomer bloggers among others.
d. last meal you cooked: Oh, man! I am so not a cook. My hubby does most of the cooking in our household. The last meal…? Well, that would be…um…maybe chicken and veggie stir fry…?
e. favorite television show: I'm pretty much a political news nerd, so that would have to be the Rachel Maddow Show. But I'm also a huge fan of The Big Bang Theory and Downton Abbey.
Ally: It's been fun to meet you, Peggy. I hope you'll visit again. Before you go, please tell us more about the book you brought.
---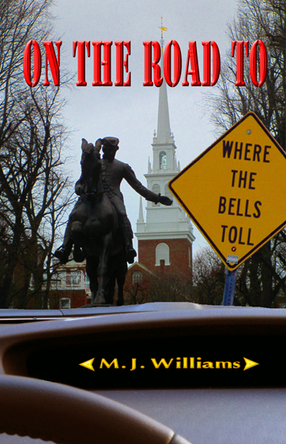 ---
Thanks for having coffee with us. Come back soon!