Welcome to Letter F of the A-Z Blog Challenge.
My theme is Creatures in Paranormal Fiction.
To learn more about this blog hop and check out other participating sites, click on the blue button in the post
or the badge in the sidebar.

---
F is also for fairy, a tiny supernatural being in fairytales and folk lore. Sometimes good, sometimes bad. In this picture you can compare the size between an fairy (a Tinkerbell-like creature) and an elf, as they were often portrayed in children's fairytales.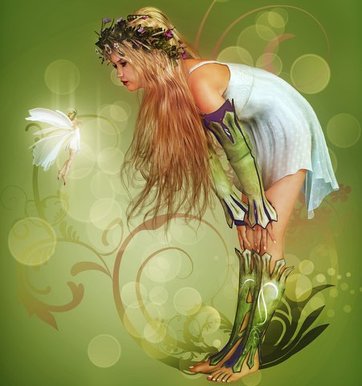 ---