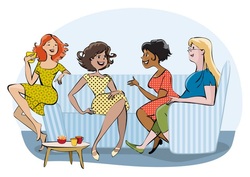 Good morning, booklovers! Are you ready for a little book talk?

YA author Kirstin Pulioff is with us this week. We haven't chatted with Kirstin since she visited in February 2014 (click here for that interview) and brought the final book of her Princess Madeline trilogy. I'm eager to know what she's been doing!

Welcome, Kirstin! I know you love your coffee black like I do, so I've already poured. Shall we get started? Let's first remind people who you are.

KIRSTIN: Good idea. Here's my bio...
---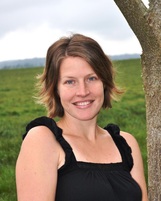 Bio: Kirstin Pulioff is a storyteller at heart. Born and raised in Southern California, she moved to the Pacific Northwest to follow her dreams and graduated from Oregon State University with a degree in Forest Management. Happily married and a mother of two, she lives in Oregon, and enjoys being a stay at home mom. When she's not writing, she is busy with her kids and church.

(Ally Note: I asked her what was the first manuscript she actually completed. Her answer surprised me. Go, Kirstin!)


My first story was completed (1st draft) in 2005, The Escape of Princess Madeline. Written during my lunch breaks, this was the one thing that kept me grounded through the long work days. :) I wrote it for myself, but ended up revisiting it, editing it up and having it published in 2012.
Website: www.kirstinpulioff.com
Facebook: http://www.facebook.com/KirstinPulioffAuthor
Twitter: http://twitter.com/KirstinPulioff
Goodreads: http://www.goodreads.com/user/show/11281401-kirstin-pulioffAmazon Author page: http://www.amazon.com/Kirstin-Pulioff/e/B00A2498Z2/
---
Ally: Let's talk about the writing process. Tell us how you create your characters: choosing names, physical characteristic, personality. Do you use character sheets? Do you work out their complete bio?

KIRSTIN: That is a great question. Since our stories are built up around our characters and their growth is pivotal to reader's involvement, it makes sense that developing our characters would be a process. It is a process I could get better at. To be honest, I write my characters as I see them in my mind. A lot of the time their backstory or motivation comes to me while I am writing their story. When a story comes to me, it is usually as a quick movie in my mind. I see my characters, the story or idea, and how it plays out. That helps me decide how a character will look or act. As for their names… that is more of a process. Usually a name pops into my mind right away, other times I name characters after people in my life… and when I'm really stumped, I ask my fans for suggestions.

Ally: What happens to your manuscript between the time you finish the first draft and submission to your editor?

KIRSTIN: Oh Ally, you're asking the tough questions this time. The time between when I finish the first draft and final submission is a complicated, yet important time. When I finish the first draft, I generally let the manuscript rest for about a week. I celebrate that huge step by reading and throwing myself a little party. Once my mind has rested, I re-read it and start the editing process. The first read through is adding more details, fixing vague descriptions or stilted dialogue. I make these changes on a paper copy of the manuscript, and then as I go back through and make the changes in the manuscript, I make additional changes or a third round of edits. I generally do four read throughs before I send it off to an editor for a developmental edit. She'll review the manuscript objectively looking for plot holes, character issues, or any hold ups that might deter a reader. After that evaluation, I'll hit the drawing board again and make another round of edits based off her suggestions. After that is done, then I'll send it off to a few beta readers for their opinions. I'll make some additional changes based off their suggestions… and then I'll send it back to my editor for the final line/copy edit… and then finally off to a proofreader before final publication. I spend almost as much time editing and revising as I do getting the first draft onto paper.

Ally: Do you order swag and/or extras for your books? If so, what? Do you have places you recommend? Do you think they're effective?

KIRSTIN: I do! I went all out for a giveaway to celebrate the release of my newest novel, Dreamscape: Saving Alex. I had custom charm bookmarks, custom charm necklaces, and zipper pulls made. I don't know whether they are effective or not at bringing new readers to my books, but they certainly make it fun for me. I find all these items on etsy. I think that's a great site for these custom items as well as helping out small businesses and crafters. If you're interested, the giveaway actually started on May 11th… click here to enter.

Ally: What is your current writing project? Tell us a little about it.

KIRSTIN: I am working on a new novel, Pale Bricks (working title), the follow up to my short story The Ivory Tower. It is a dystopian that follows the life of Simone as she tries to uncover the truth behind their protection camp—and the more she uncovers the more dangerous the truth becomes.

Ally: Try these quick answer questions:

a. Your ideal outdoor temperature: 75 degrees… warm enough to be outside in flip flops and shorts, but not too hot to be uncomfortable.
b. How many books do you read a month or year? I read on average one novel a month. I'd love for it to be more, but since I'm always writing too, I have to have a compromise of the two.
c. Current favorite TV show: Battle Creek, what can I say, I'm a sucker for Josh Duhmel ;)
d. Name a favorite memory from high school. (ie teacher, friends, special award, sports, classes, an event such as a dance.) Oh no—no one likes going back to that era…let's see…okay, pretty easy. My favorite experience was being an exchange student to New Zealand. It was amazing and unforgettable!!!
e. a book you recommend: Oh don't make me choose just one. I'll play it safe and recommend your series Ally! I LOVED the Guardian Witch series. There's something for everyone there. (Ally comment: cheater! lol TY)
Ally: I've loved chatting with you, Kirstin, but the time is here for you to tell us about your latest book.

KIRSTIN: My new release is Dreamscape: Saving Alex, a YA contemporary novel that blends the lines between fantasy and science fiction. In this novel, you'll experience Alex's adventure as she fights her way through a video game, discovering how to love and how to let go. Inspired by my own marathon gaming nights of SMB3 and Zelda, this novel is fun, fast-paced, and teeming with elements of gaming, adventure, and romance.
But here's the official blurb...
---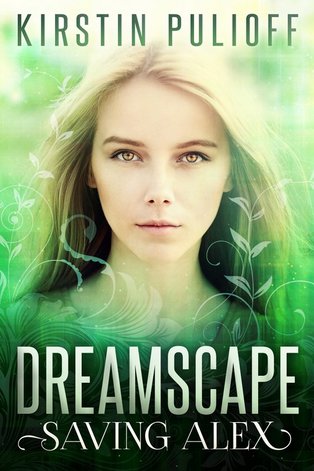 ---
Thanks for stopping, and come back soon!
Don't forget to check out Kirstin's book!

---