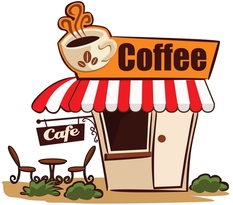 Good Wednesday, Booklovers!

Our guest this week is Maer Wilson, who wears more than one hat in the publishing world. I hope she has her author hat on today, so we can talk about her Modern Magics series. :)

Welcome, Maer. What can I get you to drink?

MW: I only drink coffee once in a while. I had to give up caffeine (I know, horror story right there, huh?), so I usually drink water or herbal, non-caffeine teas. When I do get a coffee treat it's the flavored ones like Café Caramel made in my Keurig or a Frappuccino from Starbucks.

Ally: Although I have a serious addiction to Starbucks, I won't tempt you. One cup of herbal tea coming right up. Please introduce yourself to our readers while I'm gone.

---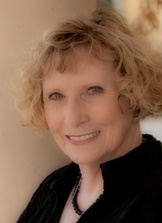 BIO:

After a successful career being other people, and later teaching others the many tricks of that trade, Maer Wilson has decided to be herself for a while. Turns out she's a writer. She's always loved stories, especially fantasy, mystery and sci fi. Maer was born in the Year of the Dragon and has a dragon-themed room in her home, but sadly no dragons in the back yard. When she's not writing, Maer plays online video games, teaches college and reads. Maer is a partner in Ellysian Press, a small publishing house. She also co-hosts the literary podcast MythBehaving. Maer lives in the high desert of Southern Nevada with her three dogs, a chihuahua and two poodles.

You asked for something unique/unusual that isn't in my bio: I'm currently working on a zombie story featuring my toy poodle, Cienna. No, it's not for kids.

Her books include Relics and Portals, Books 1 and 2 in the Modern Magics series. The upcoming third book in the series is Magics. There are also four novelettes in the series - "Ghost Memory," "Unwanted Ghost," "Ghost Dancer" and "Wedding Ghost." You can find all books and novelettes in the Modern Magics series at Amazon and other online retailers.

For more info, visit Maer's website at http://maerwilson.com/.

Maer's Links:

Website - http://maerwilson.com/
Amazon - http://www.amazon.com/Maer-Wilson/e/B00CDX29YW/
Facebook - https://www.facebook.com/pages/Maer-Wilson-Author/149085628472833
Twitter - https://twitter.com/MaerWilson
Goodreads - https://www.goodreads.com/author/show/7040319.Maer_Wilson
Pinterest - http://pinterest.com/maerw/boards/
---
Ally: Now that everyone is settled, would you explain how you chose the genres you write?

MW: It's more like the genres chose me. Fantasy, Sci Fi and Mysteries have been my go-to genres for decades as a reader, so it was only natural to write in those genres. In fact, it didn't occur to me in the beginning to write in anything else. That probably explains why my books and stories are actually cross-genre.

Ally: Does each novel start with a story idea or a character? What comes next? Do you know the ending from the time you start?

MW: It's definitely characters for me. Once I know who I'm writing about, the story flows from there. I put them in situations and see what happens. And yes, I usually have a vague idea where I'm going to end up.

Ally: Does your family read your books? Do they give you feedback?

MW: LOL Some of my family read the books after they're published, but they're not involved in the writing process. They give me lots of positive support after the fact.

Ally: How did you spend your first author check? Do you still have a copy of it?

MW: No, I didn't save it because it was an online payment. It went into my bank account, and I have no clue what I eventually spent it on.

Ally: Let's try a few quick answer questions:

a. ice cream or yogurt – Ice cream
b. last movie you saw in a theater – Into the Woods
c. favorite movie ever – Fellowship of the Ring
d. favorite snack food – Frozen custard/gelato/ice cream
e. a place you haven't visited but hope to someday - Australia

Ally: Thanks so much for chatting with us this morning. I hope you'll visit again, but before you go, please tell us about the book you brought.

MW: Relics is the first book in the Modern Magics series. Portals, book two, and four novelettes are already out, and the third book, Magics, will be released soon.

Ally: I love series! Okay, let's take a look…
---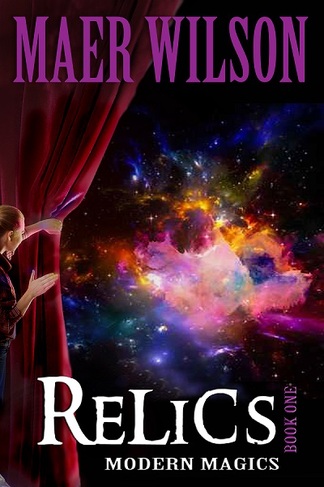 Relics (Modern Magics book 1)
Blurb:
Most of Thulu and La Fi's clients are dead. Which is perfect since their detective agency caters to the supernatural. But a simple job finding a lost locket leads to a big case tracking relics for an ancient daemon.

The daemon needs the relics to keep a dangerous portal closed. His enemy, Gabriel, wants the relics to open the portal and give his people access to a new feeding ground – Earth.

Caught on live TV, other portals begin to open and the creatures of magic return to Earth. The people of Earth are not alone, but will soon wish they were.

When Gabriel threatens their family, Thulu and La Fi's search becomes personal. The couple will need powerful help in the race to find the relics before Gabriel does. But maybe that's what ghostly friends, magical allies, and daemonic clients are for.

When the creatures of myth and magic return to Earth, they're nothing like your mother's fairy tales.

Relics Book Trailer


Buy Links for Relics:

Amazon - Kindle - myBook.to/RelicsKindle
Amazon - Paperback - myBook.to/RelicsPrint
Barnes & Noble - Nook - http://goo.gl/CMn4EP
iTunes - http://goo.gl/S12nbK
Kobo - http://goo.gl/CI889R
---
Thanks for joining us! Please come back soon!
Don't forget to subscribe to the blog (at the top) so you never miss an author chat.