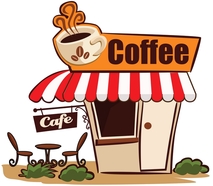 It's Wednesday! Time for our weekly book chat!

Today's guest has visited with us before, and it's a pleasure to welcome back PJ Sharon. Just to give her fans a heads up, read all the way to the bottom of this post if you'd like to win a couple of free books! :)

Welcome, PJ. Can you believe this heat? I confess I'm drinking my coffee iced today. I assume you're still a tea drinker! Do you have a summer drink preference?

PJ: I do love a good glass of iced tea, but if I want something with a little more zip, I'm partial to Sangria! I love to make my own. I start with a nice blended red wine (Apothic Red works perfectly), add ginger ale (2/3 wine, 1/3 ginger ale), and pour over frozen berries. I like to garnish it with an orange slice. It's refreshing and reminds me of Barcelona.

Ally: Ooo, I want that too! But maybe later in the day. While I'm pouring drinks, please tell readers about yourself.

---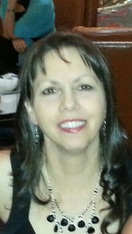 Bio:
Award winning author of young adult books, including PIECES of LOVE, HEAVEN is for HEROES, ON THIN ICE, and Holt Medallion winner SAVAGE CINDERELLA, PJ Sharon loves writing for teens and teens at heart. Her latest work, HEALING WATERS, along with books one and two, WANING MOON and WESTERN DESERT, completes The Chronicles of Lily Carmichael, a YA dystopian trilogy.In her "real life" job as a Massage Therapist, Personal Trainer, and Yoga instructor, PJ Sharon has been called "a powerhouse of positivity and productivity." Her mantra is "find balance in all things, and live every day to the fullest." A black belt in the art of Shaolin Kempo Karate, avid kayaker, and singer of Italian art songs, PJ has two grown sons and lives with her brilliant engineer of a husband in the Berkshire Hills of Western MA., where she writes YA…because every teen deserves a hopefully ever after.

Contact links:
Website:
http://www.pjsharon.comTwitter:
@pjsharon http://www.twitter.com/pjsharon Facebook:
http://www.facebook.com/pjsharonbooksAmazon's Author Central page: https://www.amazon.com/author/pjsharonSign-up for PJ's Newsletter:
http://circlepad.us2.list-manage.com/subscribe?u=0fd89e9ae21de08e7c6a097b9&id=8b525d66a1
---
Ally: Let's start way back at the beginning. When did you write the first story you shared with someone?
PJ: I had shared poetry with friends and classmates as a teenager, but it wasn't until I'd completed my first novel at forty-two that I had any desire to have anyone read and critique my work. It was terrifying, but I trusted the person to be honest and helpful. As a retired high school English teacher, she was brutal with her red pen, but an incredible tutor. She became my writing coach, and later, I hired her as my first editor when I decided to self-publish.
Ally: Since we're talking about your trilogy today, tell me how that evolved. When and how did this story become a trilogy? Can each book be read alone?

PJ: The Chronicles of Lily Carmichael came to me fully formed as a trilogy. Even the title sprang to mind quickly. I saw Lily clearly from the start and knew that three books would be needed to tell the complete story. Once I answered the question of "what is Lily's core conflict," I knew the beginning and ending of each book…Lily's conflict being that she is a healer in a world where killing to survive is often a necessity. She struggles with this concept through all three books, her arc taking her ever closer to coming to terms with the issue. I needed to show her evolving in her environment without losing her core beliefs and what makes her heroic. Each book can stand alone, but the reader learns important information along the way that is integral to understanding Lily's journey, her need to protect her brother, and her relationship with Will Callahan, the young drifter she meets in book one who steals her heart but causes her no end of grief throughout the trilogy—he being a firm believer in the end justifies the means.

As for how the story idea evolved, living in the Berkshire Hills of Western Massachusetts, I'm situated out in the woods, about a half hour from anywhere, LOL. My husband and I have little entertainment out here other than to watch Netflix or hang out with our neighbors on Saturday nights and play cards.

We adore our neighbors—who are retired, listen to public radio all day, have a killer organic veggie garden in the summer, and see more wildlife in their back yard than you'd see at a local zoo on any given day! Conversation over cards and wine often turns to current events and the "what if" kind of questions that lead people to prepare for the worst. My husband—being an engineer—often has very technical and creative solutions to problems, spurring my creative brain to see it all play out in story form. Since I set the story in the not too distant future, it's easy to imagine how the world might evolve in the next fifty years if certain conditions come to pass. The twists and turns that happen along the way are pure imagination, lots of research, and two years of blood, sweat and tears.

Being a writer of Contemporary YA, writing a dystopian trilogy might seem like I jumped the rails, but teens in any era are still teens. They struggle with figuring out who they are and where they fit into the world, they struggle with relationships and falling in love, and they deal with parents, sickness, trauma, and emotional angst at every turn. The bottom line is that once Lily was in my head, I knew I needed to tell her story.

Ally: Although a lot of us read mostly e-books today, there's still something special about print copies. What did you do with the first print copy of your first book? Are all of your books in print?

PJ: I love print books! And OMG, the first time I held a copy of HEAVEN is for HEROES, my first published contemporary YA back in 2011, I cried, I danced, I sang. Hysteria ensued. LOL. It was a surreal moment and continues to thrill me every time I open a box of books. I do have the first printed copy of each book in a book case right next to my desk. It helps me to see how far I've come when I get down on myself for "slacking". All of my books are in print and I enjoy doing book signings on occasion or having them to offer to family and friends—as well as libraries, reviewers, and bloggers. I'm amazed at how many readers still want the print copies, and how much they appreciate having a signed book. It may seem counter intuitive, but YA readers, in particular, seem to prefer the print version.

Ally: Do you purchase swag for your books? If so, what kinds, where, and what do you do with it?

PJ: I design them myself, but get most of my promo materials through Vista Print or Next Day Flyers. Both are fast, reasonably priced, and create quality products. I have bookmarks, post cards, and business cards on hand at conferences, book signings or just to hand out at restaurants (I find lots of waitresses are college age, and many are avid readers of YA). I send swag to contest winners, offer up gift baskets of books and swag as raffle prizes, or even leave them at movie theaters, book stores, libraries, or malls. I basically plant them anywhere that teens and readers of YA might congregate. You never know who will pick one up!

Ally: Do you make public appearances? Do you feel these bring you new readers or are they a thing of the past?

PJ
:
Public appearances and book signings are a labor of love for me. I enjoy meeting readers and chatting with people about books and the writing process. Many avid readers are wannabe writers. They are fascinated by how we do what we do, and want to connect with someone face to face who has accomplished the great feat of creating a whole world from nothing. A short conversation or piece of advice I can give to inspire someone goes miles toward making it worth it for me. If I find new readers along the way, all the better.

By the same token, writing is a business, and at the end of the day, everything comes down to return on investment. I'm very selective now about where I do appearances. I do two to three large local fairs each year where I know I'll have thousands of people walking by. It's a big time commitment, but I usually sell a decent number of books and meet tons of interesting people. Bookmarks and post cards end up in the hands of hundreds of potential readers so I think it's worth it. I also use the time to work on my latest project in between "rushes."

I do fewer library talks these days because they don't bring in enough people anymore. It's sad, but it's the same for book stores. Unless you are with a group of other writers and backed by a big name who have advertised the crap out of the event, setting up and attending book signings at my local indie book store is a huge time suck and not worth the effort for me.

Ally: Here we go with five quick answer questions:

a. favorite tv show: Ha! Being a TV junkie, that's a hard one. I love cop shows, action/adventure, and romance, so anything along the lines of NCIS, Chicago Fire, Chicago PD, Blue Bloods or Hawaii Five-O make my top 10 list. And then there is Outlander—which for me is like a hot fudge Sunday with nuts and a cherry on top. If you're asking me to decide between Alex O'Loughlin and Sam Heughen…alas, I cannot pick just one. I'll take both please!
b. a food you absolutely hate: Cilantro. Need I say more?
c. favorite kind of pie or cake: I love pie! Any kind will do, but if you can add coconut and dark chocolate to pie or cake, I'm there.
d. How do you backup your writing? Everything goes to One Drive these days so at the very least, it's all on the Cloud. I also have an external storage that I back up onto weekly just to make sure I don't lose anything major.
e. next vacation destination: We'll do some camping over the summer, but are most looking forward to a romantic getaway to the Bahamas in November.
Ally: It's been a pleasure, PJ. I hope you'll visit with us again soon. Before you show us the trilogy you brought, I think you had something you want to tell the readers...take it away.

*
PJ
:
Thanks so much for having me. It's always great hanging out and chatting with you! I'm happy to answer reader questions and since WANING MOON is free, I'd love to gift copies of WESTERN DESERT and HEALING WATERS to one of your readers so they can enjoy the whole trilogy—on me!

*Leave a comment and let me know you're interested and I'll randomly choose one winner. *
---
The Chronicles of Lily Carmichael Trilogy:

WANING MOON (Book 1)

In the year 2057, in a post-apocalyptic world where a polar shift threatens the survivors of a widespread pandemic with extinction, sixteen-year-old genetically enhanced Lily Carmichael has more immediate problems. Her uncle is dying of cancer and her healing abilities are ineffective against the blood ties that bind them. In order to find a cure, Lily must leave the protection of her quiet town and journey to the trading city of Albany, all while avoiding the Industry, an agency that would like nothing better than to study and exploit her abilities.

Seventeen-year-old Will Callahan has been searching for his father since severe storms blasted through the Midwest, killing his mother and sister. When he learns that his father may be in the city, he catches a ride with Lily, a girl who has come to his rescue more than once. As the two embark on a dangerous journey, the tension between them grows. But the secrets Will's keeping could put Lily in far more danger than traveling to the city with him, and if he was any kind of man, he would have told her to run the minute she found him.
WESTERN DESERT (Book 2)
Genetically enhanced sixteen-year-old Lily Carmichael, and seventeen-year-old Will Callahan embark on a journey across a sun-ravaged and decimated US in the year 2057, bound for the Western Desert on a dangerous rescue mission. The survivors they meet along the way put Lily's healing abilities to the test and challenge Will's resolve to find his missing father—no matter the cost. But even with the burden of life and death on their shoulders, and the Industry hot on their trail, the greatest challenge they face is trusting their hearts to each other.
HEALING WATERS (Book 3)
Lily Carmichael and her friends are in the midst of a daring escape from Las Vegas. In this final installment, Lily faces her ultimate challenge. After a failed rescue attempt, and no home to return to, Lily and Will reunite to join with her uncle and his Network of rebels, taking on Vice President Malevich and his army of agents, drones, and Guardians. With Malevich systematically enslaving the city-dwellers who depend on the New Government for their survival—he's made it clear he will eliminate anyone who stands in his way.

Leading the rebellion while staying one step ahead of the Industry takes Lily, Will, and their friends on a harrowing journey from the desert southwest to the new Capitol in Chicago, where they'll face a fight to the death. But Lily's greatest gift—her driving instinct to heal and protect—may also be her greatest enemy. As Lily's abilities grow, can she do what it takes to save humanity, while taking down the madman bent on destroying it?
Trilogy Buy Links:
Amazon Buy Link for trilogy
B & N Buy Link for trilogy and prequel
Apple iTunes Link for trilogy and prequel
Kobo Link for Books 1, 3 and prequel
Smashwords Link for trilogy and prequel
---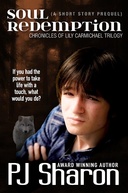 Short story prequel to the trilogy: SOUL REDEMPTION
Lily's thirteen-year-old brother Zephron deals with the emotional turmoil of living with the genetically-induced ability to take life with just a touch. In this first person account of Zeph's struggles with being an adolescent with such a destructive and powerful "gift," Zeph must face his lack of control and discover whether he has a place in his world, or if he's better off leaving his family behind in order to protect them.
If you had this terrible "gift" what would you do?
Read it on Wattpad: http://www.wattpad.com/story/2398301-soul-redemptionDownload it for free from Smashwords, B&N
,
Apple, Kobo (links above)
---
Don't forget you can download book 1 for free. Leave a comment here and you may win the other two. Need a comment topic? Tell her which cover is your favorite!

---