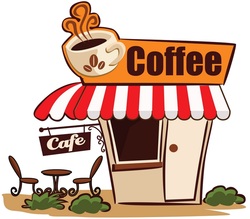 Good morning, booklovers!

Grab your coffee or other beverage of choice and join me in welcoming contemporary romance writer, Iris Blobel.
Iris, may I offer you something to drink?

IRIS: Oh, I love my Twinings Early Grey with a little bit of milk – if possible a little bikkie as well.

Ally: Tea and biscuits coming right up. While I fix the refreshments, please show readers your bio.

---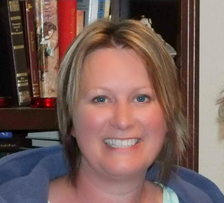 ---
Ally: Tell us something about your writing background. Is this your first book? What made you choose this career (or second career)?

IRIS: No, this isn't my first book. I've been very busy the last 24 months with a few book releases. In regards to 'choosing' the career … I can't say I chose the career, more it 'came' to me J It started out of boredom. Since I started listening to the voices in my head, it's been non-stop, one story after the other. It's fun, and I love it. And very humbling when readers tell me how much they love the stories.

Ally: Are you a pantser or plotter? How much do you know when you start writing the first page? Do you know the ending? If you've plotted it out, do you stick to your outline?

IRIS: This question had me stuck a bit, and I looked back at my books to remember what got me started.
Usually, it's when I'm on holidays that I come up with an idea. I start describing the area, and I go from there. But I also belong to a wonderful group "Tuesday Tales" where authors write to a prompt every week. It has not only influenced many of my books, but also started a few – with a simple prompt. I used to write from the end to the start, but nowadays my characters usually hijack the story … and I just obey. :)

Ally: What's the best advice you received when you were a beginning author? What other advice could you pass on to others?

IRIS: It was tough at the start, because I had no idea about writing. I've learned along the way, but there were a few nasty words. The best, though, was NEVER GIVE UP. Never ever – and that's my motto in everything.

Ally: Is there a sequel planned for this book?

IRIS: FRESH BEGINNINGS is the third book in the Beginnings series. I love this series which started out with two sister inheriting a house from a stranger. I've only recently submitted a fourth book in the series – keep your fingers crossed ;-)

Ally: I love quick answer questions. Let's try a few...
a. How many books do you read a month? I try to read at least one or two.
b. Where did you go on your last vacation? Tumby Bay, South Australia
c. favorite vegetable: Is avocado a fruit or vegetable?
d. Have you ever named characters after friends or relatives? Actually yes. I used my friend's name for the main character.
e. Do you have pets? What are they? We have a dog called "Spot" and two budgies "Cookie" and "Nibbles"

Ally: It's been great to have a guest from DownUnder. I hope you'll visit again. In the meantime, let's show readers your book...

---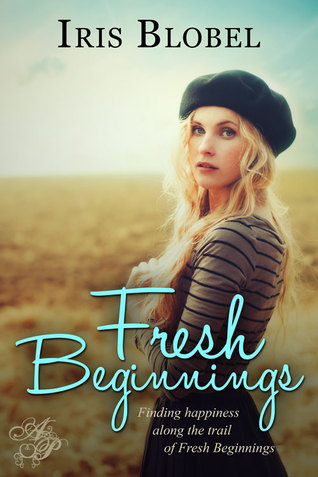 Blurb:

Ivy Bennett thought leaving her boyfriend would be the hard part. It doesn't take long to figure out how wrong she was. As she struggles with making a new start in her life, the last person she expects to lead her to happiness is a laid-back Australian on holiday.

Then the arrival of family friend Mia Levesque and her boyfriend, Josh, turns Jared's holidays upside-down when he's forced to play arbitrator between the two teenagers.

The small town of Hobart in Tasmania has witnessed many beginnings in recent years. At yet one more beginning, the wedding of a friend, Jared Fraser decides it's time for some fresh beginnings to come his way… and he sets out for a holiday to the US to travel along Route 66 in a motorhome.

Buy Links:
~♣~ Amazon.com ~♣~ Amazon.com.au ~♣~ ~♣~ Barnes & Noble ~♣~Smashwords ~♣~ Kobo Books ~♣~

Trailer: https://www.youtube.com/watch?v=1Pnp86FHpIg
---
Thanks for stopping! Come back soon...

---