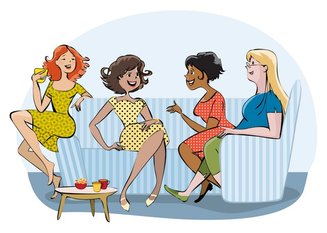 The coffee pot's on, and it's time for a book chat!

Welcome, everyone! Our author guest today writes romantic suspense, always an intriguing combination.
So nice to meet you, Kim McMahill. How do you take your coffee?

KIM: I prefer coffee made from fresh ground beans from Costa Rica, and maybe I'm a wimp, but I've got to have a healthy shot of French Vanilla creamer.

Ally: Not a problem. No one's defeated my magic pot yet. :) While I'm whipping that up, please show readers your bio and tell them something unique about yourself.

---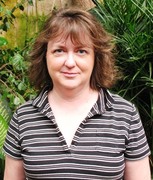 Bio:
Kim McMahill grew up in Wyoming, which is where she developed her sense of adventure and love of the outdoors. Since leaving Wyoming she has enjoyed many opportunities to see the world, and has lived amid some of America's most stunning landscapes. Kim started out writing non-fiction, but her passion for exotic world travel, outrageous adventures, stories of survival against the odds, and happily-ever-after endings soon drew her into a world of romantic suspense. Along with writing adventure novels Kim has also published over eighty travel and geographic articles, and contributed to a travel anthology and cookbook.
Hmm, something unique? I'm a complete jigsaw puzzle geek. I know, not very adventurous, but it's something I've enjoyed my entire life and the activity helps me relax.
Author Links:
Website: http://KimMcMahill.com
Blog: http://KimMcMahill.blogspot.com
Twitter at https://twitter.com/kimmcmahll.
Goodreads: http://www.goodreads.com/author/show/849945.Kim_McMahill
Amazon Author Page: http://www.amazon.com/Kim-McMahill/e/B007IK0EJW/
---
Ally: How do you begin a new novel? Storyline first? Characters? What comes next?

KIM: Most of the time the storyline comes first, but occasionally, like with Big Horn Storm, I imagine a character who must have a story. When I heard the name Deuce, I knew I had to write a story with this character playing a major role, and what else could a man named Deuce be except a rancher or a cowboy?

Ally: Do you write full time or part time? What is your writing schedule? Do you write year round?

KIM: Unfortunately, I can only write part time. I do write year round, but I'm not good at keeping to a set schedule. I definitely do my best work when the inspiration hits me, and I can't really force the issue. If I'm not in the writing zone, I'll use the time for social media and marketing.

Ally: Where do you get your plot ideas? TV news, movies, actual people you know?

KIM: I get my ideas from a host of different places. A lot of inspiration comes from my travels. I used to spend a lot of time in Mexico, which is where Marked In Mexico and Deadly Ruins came from. Big Horn Storm has a number of ties to my upbringing around horses, Deadly Exodus was inspired by a remnant of a dream I remembered one morning, and Shrouded In Secrets was spawned from watching a show on The Travel Channel about the legends surrounding a group of crystal skulls. My latest novel, A Dose of Danger, may be a manifestation of my mild conspiracy theory paranoia and suspicions of market manipulation on nearly every front, especially when it comes to the diet product industry.

Ally: What's your next project? Is it in the same genre? Tell us a little about it.

KIM: I'm nearly finished with a second novel in the series which begins with A Dose of Danger. The deadly market manipulation continues as the corrupt coalition wields its lethal influence in the manufacturing of those healthy frozen meals that fill the freezer section of every grocery store. As soon as I do a bit more polishing I'll submit it to my publisher and keep my fingers crossed.

Ally: Before we wind this up, let's try a few get-to-know-you short answer questions:

a. Do you read in the same genre(s) you write? Mostly, but I enjoy a lot of different genres.
b. favorite food from the grill: hamburgers.
c. When and where did you last wear a hat? I'm not a fan of hats since it ruins my hair. I believe the last time I wore one was when we rounded the horn of South America. The wind was brutal and the air frigid, but I didn't want to leave the deck of the ship and risk missing a moment of that epic experience, so I donned a hat.
d. manicure or pedicure? pedicure
e. Your vote for sexiest man on earth: Hugh Jackman (in real life or as the Drover in Australia, not Wolverine).

Ally: Lol. I admit I didn't find him sexy as Wolverine either. It's been great having you visit, Kim. Before you leave, please show us a little more about A Dose of Danger.
---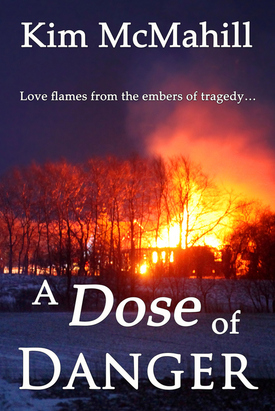 Blurb:
When researcher Grace Talbot and her team discover a possible solution for weight loss they become targets of a group dedicated to controlling the multi-billion dollar a year diet-product industry. Her unsanctioned testing methods bring tragedy to the family ranch, and the attention of the local sheriff's deputy. With her colleagues either dead, missing, or on the run, she soon realizes she must trust the deputy with her life, but can she trust him with her heart?
Amazon Buy Link:
http://www.amazon.com/Dose-Danger-Kim-McMahill-ebook/dp/B00V50EEBA/
---
Thanks for joining us today. Come back soon!