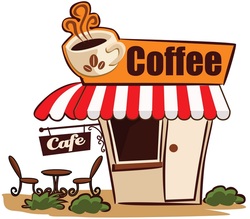 Good morning, booklovers!

This week's guest on the Coffee Chat is contemporary romance writer, Marianne Rice.
Welcome, Marianne. May I pour you a cup of coffee?

MARIANNE: Ick. I absolutely love the smell of coffee but have never acquired the taste for it. I'm a tea drinker. I love my Yogi Green Tea: Blueberry Slim Life. Yummy and helps my body get rid of the vodka and chocolate I had the night before.

Ally: Then tea it is. While the magic pot is fixing your tea, please show readers your bio and tell them that extra something about you that's unusual.

---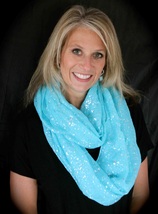 Bio:
Marianne Rice writes contemporary romances set in small New England towns. Her heroes are big and strong, yet value family and humor, while her heroines are smart, sexy, sometimes a little bit sassy, and are often battling a strong internal conflict. Together, they deal with real life issues and always, always, find everlasting love. When she's not writing, Marianne spends her time buying shoes, eating chocolate, chauffeuring her herd of children to their varying sporting events, and when there's time, relaxing with fancy drinks and romance books.
Something unique: Most people see my shoe porn (that I truly wear and can actually walk—even run—in) and think I'm a girly-princess. Well, I love to be treated like one, but I also love to get dirty. I've run in over ten muddy obstacle races—the dirtier the better. I've signed up for my third Tough Mudder this fall (the most badass twelve mile obstacle course there is…designed by British Special Ops), and have run a slew other mudslinging obstacle races. It's the best and most fun way to get a workout in.
Author contact links:

Website: www.mariannerice.weebly.com
Amazon Author page: amazon.com/author/mariannerice
Facebook: http://www.facebook.com/MarianneRiceaut
Good reads: https://www.goodreads.com/MarianneRice
Pinterest: https://www.pinterest.com/mariannericeaut
Twitter: https://twitter.com/mariannericeaut
---
Ally: Are there required elements for a contemporary romance?

MARIANNE: I don't think there is a list of official requirements other than Happily Ever After, but for me contemporary means real life, real places, real issues. Granted the towns/cities/buildings can be made up, but they should sound and look like real places. I love to write (and read) about conflicts that most of us face in life in some way, shape, or form.

Ally: What are your heroine's best and worst qualities? How do they influence her love life?

MARIANNE: In False Impressions, Samantha Chase, despite being a young widow and single mom, is perky, optimistic, and is emotionally and physically strong. Falling for Cole Tucker isn't hard, but when she learns he's been dishonest with her, she has a hard time forgiving him. She lets past ghosts and fears get in the way of what she really wants.

Ally: What is your idea of the ideal book boyfriend? Is he the ultimate alpha? Or a laid-back guy with a good sense of humor? Or something else?

MARIANNE: Tough question. I want a guy who has it all, but that's unrealistic and I like to write reality. Each hero in the McKay-Tucker series has different qualities. I am attracted to the alpha male (my husband was a middle linebacker in college…yum), but that doesn't mean he should be obnoxious or domineering. In False Start, Connor is a bit more forceful, while Mason in False Hope is quiet—the observer. Cole is the funny guy. I really enjoyed writing Cole's story in False Impressions and plan on incorporating more humor into my future books. Tough guy appearance but funny with a soft heart. Yeah, that's my kind of guy.

Ally: Tell us about the next book. Will it be a follow-up to this one?

MARIANNE: With the recent release of False Impressions, the McKay-Tucker series is complete, but I'm super excited to announce Secret Cravings Publishing has picked up another series I've written starring the Wilde Sisters. They're unique and supportive of each other after being neglected by their parents. Sweet on You comes out in September, with the rest of the series coming out in January and May of 2016.

5. Here's a few quick answer, get-to-know-you questions:

a. favorite after five drink: Anything with flavored vodka (Pinnacle is THE best brand)
b. a day on the beach or a hike through the mountains: Eeek, pressure. Am I with friends or family? Family—hike through the mountains. Solo or with girlfriends--beach
c. Can you keep a secret or do you have to tell someone? I can totally be trusted, but if the secret won't hurt anyone by telling my BFF, I gotta share.
d. favorite type of jewelry: Dangly earrings. But funky bracelets are a close second. Oh, and fun rings.
e. What author would you like to take to lunch? Jill Shalvis. I want to be her. :)
Ally: Thanks so much for visiting today. Good luck with your writing! But before you go, let's take a look at your book...

---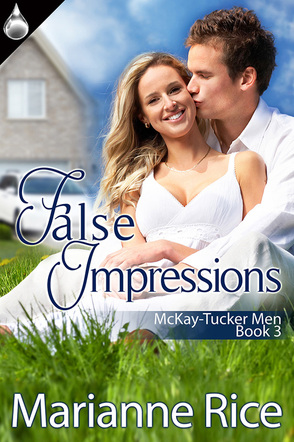 FALSE IMPRESSIONS
(McKay-Tucker Men Book 3)
Recovering alcoholic and former party animal, Cole Tucker would be an idiot to start something with his newly hired right-hand woman, Samantha Chase. It figures he can't seem to keep his mitts off the sexy, five-foot-nothing single mom who can toss a sack of shingles over her shoulder and rewire a house better than the crew from Extreme Home Makeover. Her incredible strength and self-confidence draw him in; something Cole has pretended to have for years. All he has to show for himself is his uncanny use of pick-up lines, a hand-me-down farm and some small-town rental properties. When he learns Samantha's husband and daughter were killed by a drunk driver, the shame of his past experience with a DUI and near-death accident is the last thing he wants to mention to her.

Samantha has no problem accepting her new boss, flaws and all. His simple life is charming and exactly what she hoped to find for herself and her son in Newhall, New Hampshire. Cole wins her over by befriending her fatherless son and making her laugh again, something she hasn't done in four years. When she learns about his shady past with the bottle, her heart tells her to forgive, but the painful memories of her past are too deep to overlook.

Buy Links:

Amazon http://goo.gl/rqT03b
Amazon UK http://goo.gl/hcl0cK
iBooks: https://itunes.apple.com/us/book/false-impressions/id1001761582?mt=11
Barnes & Noble: http://www.barnesandnoble.com/w/false-impressions-marianne-rice/1122058236?ean=9781622102013
---
Thanks for joining us for coffee/tea! Come back soon...

---