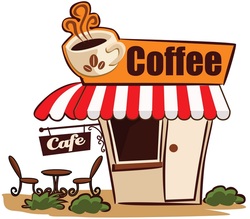 Happy Wednesday!

Are you ready for another author chat? This week's guest is Ruth Kaufman, a writer of historical romance.

Good morning, Ruth! What may I get you to drink?

RUTH: I'm currently drinking Dunkin' Donuts ground coffee, ½ regular, ½ decaffeinated. I microwave 2% milk first so the coffee stays hot longer, then add a little Splenda.

Ally: Not a problem. I'll have that ready by the time you show readers your bio. And tell them something unusual or unique about yourself.


---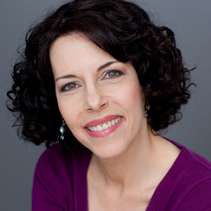 ---
Ally: Tell us about the time period of your novel and how you chose it. How difficult is it to write about another era?

RUTH: I chose late medieval England, the Wars of the Roses, because I find it a fascinating period when so much happened. Also, there aren't that many romance novels about Henry VI and Edward IV, and I wanted to change that. I enjoyed immersing myself in that time, and have collected over 200 books over the years and read a lot about my specific settings.

Ally: We all want our readers to connect with our main characters. What traits in yours do that? Do "connections" always have to be good characteristics, or do you believe readers also relate to the struggles?

RUTH: I think it's both. Everyone has flaws, and so I think can sympathize/empathize when our main characters do. My characters have determination and want to be independent, but of course they can't control everything or everyone and so have setbacks to overcome along the way. I'd like to think readers appreciate the resilience my characters show in pursuing their goals.

Ally: How long does it take you to write a book from first page to submission? Do you rewrite or revise or obtain critiques prior to submission?

RUTH: It depends on the book. The fastest was 6 months. I edit as I go, and since I'm self-publishing I hire an editor or two, depending on the project.

Ally: Do you write in other genres? What's next on your agenda?

RUTH: I do write in other genres, and I'm trying to decide what to release after my third medieval, working title THE BETTER BRIDE, which should be out this summer. Medieval paranormal? Time travel to Elizabethan England? Humorous contemporary?

Ally: Let's try a few quick answer questions:

a. favorite dessert: Brownie sundae with ice cream and bittersweet hot fudge.
b. what was for supper last night? Roasted Brussels sprouts with a light balsamic vinegar and mustard glaze. I didn't have a big dinner because that afternoon a friend and I had rather large peanut butter and chocolate milkshakes.
c. favorite spring flower: Lily of the Valley.
d. a place you'd love to visit: Italy, especially Siena and Cinque Terre.
e. last store you visited: Best Buy, to pick up a new laptop.

Ally: It's been a pleasure to chat with you, Ruth. I hope you'll visit again. And now, it time to learn more about your book...

---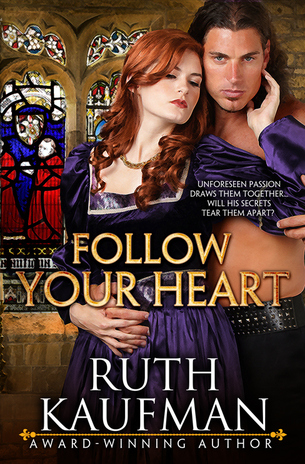 FOLLOW YOUR HEART:
She's a glass-painter making her way in a man's world.


England 1460: Joanna Peyntor has two uses for a man: to pose for a stained glass window design or to commission her skills. But when her brother conspires to ruin her reputation, she concedes to a third: a husband to help save her glass-painting workshop.

Sir Adrian Bedford
i
s on a quest to redeem his family name and estate. When unforeseen passion makes their marriage of convenience inconvenient, will his dangerous secrets keep them from following their hearts?

http://www.amazon.com/dp/B00TYM7XBE

---
Thanks for stopping. Come back soon!

---