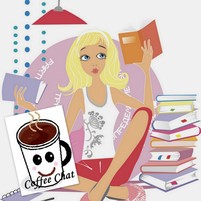 It's Wednesday again, booklovers!

Please welcome author Cheryllynn Dyess who brings us her paranormal fantasy, Born of The Veil!

How do you take your coffee, Cheryllynn?

CD: With coconut sugar and Irish Cream creamer!!!

Ally: Perfect. While I prepare our drinks, why don't you introduce yourself to our readers?

---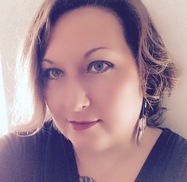 BIO:

Cheryllynn's vivid imagination comes through in all she does in life. Her writing started in junior high and although she never truly shared her work until recently, she kept them hidden away in an old tattered orange folder. Original works she wrote from 1984 still holding ink on the pages are now being shared. Science Fiction and Fantasy are her favorite genres with mystery and thrillers in close running.

Born in Northwest Florida and raised in Southeast Georgia she gained a love for nature and the outdoors. After almost twenty years in the health care industry and obtaining her Bachelors of Science in Healthcare Administration/Healthcare Information Systems she has returned to her love of writing. Currently living in Central Texas with two of her three children, she has begun a new chapter in life that has opened her heart and soul to many great adventures. Her dreams are to one day return to her native homes and settle in for life with her kids and all her family and to continue writing.
And something unusual: In school I played the trombone, loved it! Not many people think of me playing that instrument.
My links to the World:

Amazon Author Page
Authors Den
Blog
Email
Facebook
Goodreads
Google+
Personal Website
Twitter
---
Ally: What type of books do you write? Do you write in more than one genre? Or under more than one name?

CD: Currently I write fantasy / paranormal / ya under the name Cheryllynn Dyess, but I am looking at an adult series that will be under the name Stormy June.

Ally: What makes your heroine unusual or appealing enough to have a book written about her?

CD: In Born of The Veil, Tara is a young woman plagued with visions and visits from the dead and demons. She finds out that she is also Immortal. She is strong, funny and determined.

Ally: What's the best advice you've received as a writer?

CD: I was told to write what was natural to me, not to force it. I absolutely agree with this advice. Be yourself no matter what.

Ally: What's your next writing project?

CD: I have a few pieces in the works that are follow-ups to others I have out already and then one that is a stand-alone called Diamond Diaries. Diamond Diaries will be a journal type book from the view of a diamond through the course of time and its adventures.

Ally: That's a very unusual premise. Sounds really interesting.
Now it's time for a few quick answer questions:

a. If you could be any paranormal creature or person, what would it be? Fairy… always loved them.
b. A guilty pleasure: Oh my, let's see…Cheezits…
c. What's your favorite accessory? Rings and earrings.
d. Favorite nail polish color: Purple
e. Favorite after-five drink: Vodka and anything.
Ally: I've loved having you on the blog, and let's end on a high note. Please tell readers a little about your book...
---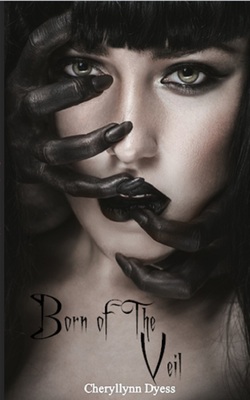 Born of The Veil blurb:

The dead are all around us.

Tara can see them, hear them, and help them. All her life she has battled with this gift...curse.

Only her mother and best friend know the truth. Then she meets a stranger in a historic graveyard and he changes her life in ways she never could have imagined.

Tara was born already a member of a secret society known as The Veil. They are immortal and their mission is to help everyone they can. She is shown how to handle her gifts and discovers even more on her journey.

With the gift of immortality, Tara still battles one curse that has been there her entire life. Demons! Demons have tried to attack her as long as she can remember.

Can she learn to use her gifts?
Can she trust those around her?
Can she conquer her nightmares?
Can she finally be free?

YouTube Book Trailer: https://youtu.be/wyHwYO5Sq64

Buy Links:
Amazon: http://amzn.to/1HaWNW3
amazon uk - http://goo.gl/9SL0Pi
amazon au http://goo.gl/GP6YYD
amazon ca http://goo.gl/x4HIoo
Smashwords: https://goo.gl/h6Wnqg
Nook: http://goo.gl/foZ0q0
iTunes/iBooks: https://goo.gl/MR8a5a
---
Thanks for visiting with us today! Come back soon...

---