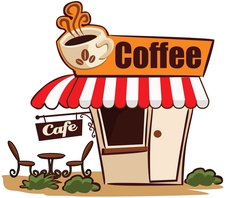 Good Wednesday, booklovers!

It's time for coffee or tea (substitute your beverage of choice) and book talk. This week we're joined by romantic suspense author Liah Penn.

What may I get you to drink, Liah?

LIAH: I'm not a coffee drinker, but I love tea and drink it with milk and sugar.

Ally: I'll pour while you introduce yourself...

---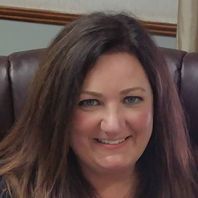 BIO:
Winner of the prestigious Daphne du Maurier Award for Excellence in Mystery/Suspense (2015) for her debut novel "Pure Death", author Liah Penn is an attorney who resides outside of New Orleans with her husband and two sons. A former prosecutor, she has worked in a major metropolis, on the Mexican border and on an Indian reservation before relocating to Louisiana with her family. She is also an accomplished artist and sells her work locally. The last few chapters of Pure Death were written on a laptop while on a driving trip across Texas.
Something unique/unusual that isn't in your regular bio
:
I taught art at a local middle school for two years while I practiced law part time. It was great fun, and I still run into my students from time to time. Of course, they are much older now and almost unrecognizable.

Contact the Author:
Twitter: @liahpenn; Website: www.liahpenn.com; Facebook: liahpenn@facebook.com
---
Ally: Pure Justice was just released in September. What did you do on release day to promote your new book?LIAH: I didn't get my cover art until the day before the release so I wasn't able to do much more than promote on Facebook and Twitter. I'm now working on a blog tour that starts in November.
Ally: How long did it take you to write the first draft of Pure Justice? Were the edits longer or shorter than the first draft? What surprised you about the editing process?
LIAH:
Pure Justice took a bit longer to write than I expected. I started it in January and finished it in July. So about 6 months. The edits were heavier because I did less self-editing and relied more on my editor to help with the plot issues that I had struggled with. She was wonderful and helped me pull the whole thing together.Ally: What is the setting for your novel and how did you choose it? Could it have been set anywhere else and still be the same novel?

LIAH: Pure Justice takes place in the future. The genetically defective are relegated to "Impure Territory" where they have the worst jobs, have to live on rations, and are not allowed to breed. The genetically "pure" live across the lake in "Pure Territory". In this novel, Sam is kidnapped. Part of the novel takes place in the salt domes off the coast of IP Territory. The setting and world building are an intimate part of the novel. Ally: What are you working on next?

LIAH: I am revising an older manuscript which is contemporary romantic suspense.Quick answer questions:

a. last placed you shopped: Aeropostale -- bought a shirt for my son
b. your best spot to read a book: lying in bed or on the sofa in front of the fire
c. Do sexy book boyfriends have long or short hair? Always a little too long, falling onto their foreheads
d. favorite season of the year/why: I love fall with the cooler weather and smell of woodsmoke
e. a song on your current playlist: Take me to Church - Hosier (And have you seen that video? Yikes!)
Ally: Thanks for visiting with us today. Before you go, please tell us more about your new release, a cross-genre novel of romantic suspense and futuristic fantasy...
---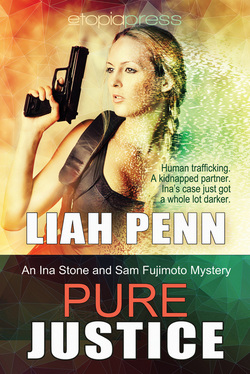 Blurb:

Pure Justice, book 2 in the Ina Stone and Sam Fujimoto Mysteries


Human trafficking. A kidnapped partner. Ina's case just got a whole lot darker.

In an uncertain future where the Impures—genetic defectives—are banished to a ghetto territory, Detective Ina Stone and her rookie partner, Sam Fujimoto, constantly fight for survival. But when a murdered Impure is discovered in the projects with only a business card in his pocket, the clues lead them into the shadowy underworld of black market trade and human trafficking. After Sam is kidnapped by the Yakuza crime syndicate, Ina must hide her own defect to go undercover as a human trafficking victim. Accompanied by a Tebori master and a new detective with her own secrets, Ina must find a way to free Sam without exposing his role in the investigation, or getting herself killed in the process.


Buy Links:

http://www.amazon.com/Pure-Justice-Stone-Fujimoto-Mystery-ebook/dp/B015GSEUE2/
http://www.barnesandnoble.com/s/liah+penn?_requestid=401562
https://store.kobobooks.com/en-ca/ebook/pure-justice-2
---