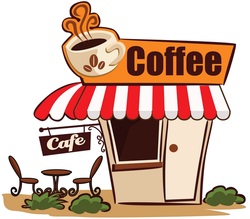 It's Coffee Chat Wednesday!

Grab your coffee mug and pull up a chair. We're getting ready to put paranormal writer, Tessa McFionn, through the paces. :)

Morning, Tessa. How do you take your coffee?

TESSA: Love espresso. My two favorite drinks are a triple shot caramel macchiato and this amazing creation called a marocchino from an adorable Italian coffeehouse.

Ally: Since my magic pot can produce anything, one marocchino coming right up. While I'll do that, please introduce yourself.


---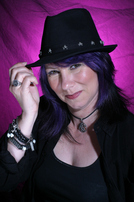 ---
Ally: Since you write paranormal, I know you had to do world building, but did your book also require research? If so, what was the most unusual research you did?

TESSA: I did tons of research. I try to be a stickler for details and I do love muscle cars, so I had to be sure that the beast Kai drives had the perfect specs. But for unusual? Well, constantly having to look up Romanian translations for romantic phrases and swear words would rank in the top spot.

Ally: How do you keep character information consistent? Do you use character sheets? Why or why not? How well do you know your characters and their background?

TESSA: I have my bizarro version of character sheets on Scrivener, but I found that grabbing pictures that reminded me of my characters was a great start. I had to start organizing all the details somehow without having to continually go back and find out what exactly what shade of blue Eamon's eyes are. How much do I know about my characters? Wow. Some of them love to tell me everything while others make me drag each bit of info out of them. Malakai tends to keep things close to the chest, while Voni is a bit more open. Also, with Kai being a 14th century Romanian warlord, his education is much different than Voni's.

Ally: Where and when do you do most of your writing?

TESSA: Ugh. I wish I could say my where is a luxurious office with a giant computer. Sadly, my current work space is the left corner of the couch in the middle of the living room. I'm hoping that, with a little bit of reorganization, I can transform one of our spare rooms into a viable office. As to the when, I write whenever I can. I do work a rather demanding day job (I'm a school teacher) so my best writing time is between 5pm and whenever I finally drag myself to bed, which is usually around 11pm. And before you ask, it does make for long work days, but it's all worth it.

Ally: What is your work in progress? Is it a sequel, a standalone, a short story?

TESSA: Right now, I just sent back my edits on my second book in the Guardians series and am about 2/3 through the third installment. Also, since some characters just refuse to wait their turn, I also just finished the first part of a sci-fi trilogy and I'm really excited about this one.

Ally: Try a few quick answer questions:

a. favorite flower – Calla lilies
b. 3 states you haven't visited – Louisiana, Massachusetts, and Florida
c. favorite movie – oh jeez! Just one? For this week, Guardians of the Galaxy
d. favorite kind of ice cream – Mint chocolate chip
e. an item on your bucket list – To go to all the Disney parks.

Ally: Since we can't have you playing hooky from school, I'll let you go with a big thanks for spending time with us. Before you run out the door, please show us your book...

---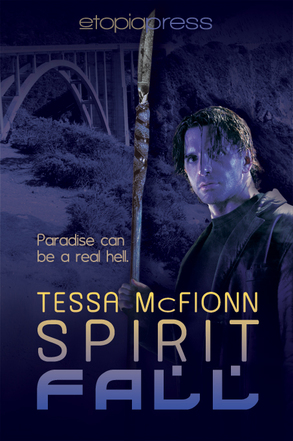 Blurb:

After a year-long depression following the murder of her fiancé, Siobhan Whelan stands on a bridge, tormented by unending nightmares, one step away from jumping. Only the kindness of a seductive stranger brings her back down to earth. But the handsome stranger is more than meets the eye, and soon Voni finds herself thrust into a strange new world.

For seven hundred years, Malakai Vadim has shouldered the mantle of Guardian Warrior. But a chance encounter with the tormented beauty brings him face to face with his destiny. His nemesis, Dmitrius Konstantin, has been feeding Voni's grief through nightmares, wanting her and her untapped powers for his own. As Kai learns of his foe's deadly interest, he must solve the riddle of Voni's tortured dreams while holding his growing desire for her at bay.

Too bad the enemy Rogue Warriors have other plans. Now, along with fellow Guardian Eamon McClearon, Kai must venture into the In-Between, the enemy's powerbase, to save her soul as well as his own. But can his love be strong enough to save them both?




Purchase link: (*under 18 warning: Tessa describes some of her romantic scenes as "steamy")

http://www.amazon.com/Spirit-Fall-Guardians-Book-1-ebook/dp/B00RH8C0C4/ref=asap_bc?ie=UTF8

---
Thx for sharing coffee with us! Stop back soon.