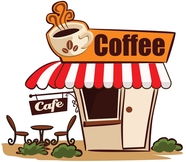 Welcome, Booklovers!

Every Wednesday I bring out my coffee mug and chat with another author about books, the writing process, and ask a few personal questions. Pull up a chair and join us. This week's guest is Caitlin Jones, an author of YA gaslamp fantasy.

Good Morning, Caitlin. What would you like to drink?

CAITLIN: Not a big coffee fan- makes me very jittery when writing. I do enjoy black teas though, particularly Twinings' English/Irish Breakfast, with a bit of milk and honey. I'm also a fan of Starbucks' London Fog, with steamed half-and-half.

Ally: We're all about first choices here, so that Twinings is coming up. While I pour, tell readers a little about yourself.

---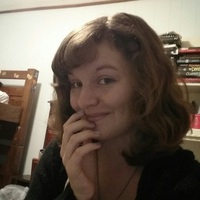 Bio:

Caitlin E. Jones is an author, freelance editor, and lover of all things Victorian and fantastic. A homeschooled student through most of her young life, she was raised in South Louisiana, where the myths roam wild and the colorful characters roam wilder still. She is currently in pursuit of a degree in History, and is always on the hunt for more stories.

And something unique about her: Expanding upon the "South Louisiana" bit, not only did I grow up in the South, but I grew up on a very rural farm. My childhood was spent around gardens, hay-bails, herds of cattle, chickens, goats, and all manner of other animals. I milked my share of goats and ate my share of dirt by the time I was twelve.

Author contact links:
http://caitlinejonesauthor.weebly.com/about.html
https://twitter.com/HistoireLolita
---
Ally: Tell us about your paranormal world and the creatures that inhabit it.

CAITLIN: In Chimehour, I developed my paranormal world by drawing very heavily from Irish and English folklore. The story's plot almost hinges around the Veil, an invisible barrier that separates humans from magical beings. My main character, Stanley Brigham, is the medium between both sides on account of his Second Sight. The creatures were likewise drawn from folklore, ranging everywhere from ghosts to leprechauns. I also adopted some of the more underused creatures from Ireland, such as the dullahan, which I used for one of my favorite side characters in the whole book.

Ally: What or who inspired you to become a writer?

CAITLIN: I can't really give a specific moment in time when I wanted to become a writer, since I was one of those kids who took printer paper to make picture books and held council with my imaginary friends often. However, I realized that I wanted to tell stories around seven, on a trip to a world's fair with my Brownie troop. I almost lost my group in the India section because I got caught up listening to this woman they had brought in to tell different versions of fairy tales from India. "You tell wonderful stories," I told her before leaving, and went home to Google different versions of Cinderella from around the world. Something about all of this stuck in my head, and it's probably the first time I knew I wanted, not just to write, but to reach people through storytelling.

Ally: How do you choose and name your characters?

CAITLIN: I don't really choose my characters; I think they choose me sometimes. My writing is a very character-driven process, so I let them talk to me before I try to pick anything. Naming is sometimes a matter of research (at least it was in Chimehour), but also a matter of letting my cast talk. I try to veer away from the overly common and silly-sounding, as neither feel natural enough to me.

Ally: What is your next writing project? Tell us a little about it.

CAITLIN: Well, Chimehour has two sequels that I have drafted and am in process of editing through. They're different animals from this novel, complete with few new main characters and villains that I cannot wait to share with my readers! I get to take this series to new locations, involve other monsters, and bring Stanley's internal issues to a real boil. After that though, I'm very eager to start my next big project, which is a steampunk something centered around superheroes. Already geeking out about it.

Ally: Let's get to know you a little better with a few quick-answer questions.

a. Favorite comfort food: Chinese food.
b. Have you or will you see the new Star Wars movie?: Saw it twice in theatres. Will be watching again.

c. Something unusual in your handbag: "Tea with Dragons" perfume.
d. Favorite color of nail polish: Blue.
e. Favorite accessory (earrings, scarves, shoes, handbags, etc.): I'm a scarf person, despite my state's lack of scarf weather. I like scarves.

Ally: Thanks for chatting with us, Caitlin! There's only one thing left to do. :) Tell us about your book, Chimehour...
---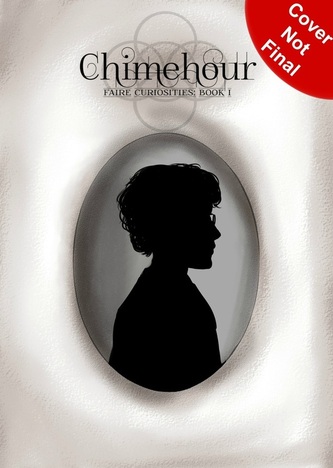 ---
Hope to see you soon! Thanks for stopping!