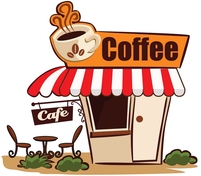 Welcome, Booklovers, to the first Coffee Chat of 2016!

This week's guest is mystery writer, Marilyn Meredith, with her latest book in the Deputy Tempe Crabtree series.

Welcome, Marilyn. What may I fix you to drink?

MARILYN: I drink Chai latte that I make in my Keurig.

Ally: Coming right up! Please show readers your bio, while I pour.


---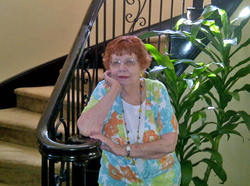 Bio:

Marilyn Meredith is the author of many published novels, including the award winning Deputy Tempe Crabtree mystery series, the latest Not as it Seems from Mundania Press. Writing as F. M. Meredith, her latest Rocky Bluff P.D. crime novel is Violent Departures, from Oak Tree Press. She taught writing for Writers Digest Schools for 10 years, and was an instructor at the prestigious Maui Writers Retreat, and has taught at many writers' conferences Marilyn is a member of three chapters of Sisters in Crime, Mystery Writers of America, and on the board of the Public Safety Writers of America. She lives in the foothills of the Sierra. Visit her at http://fictionforyou.com and her blog at http://marilymeredith.blogspot.com/

Something unusual about Marilyn: "I've written all my life, but my first novel wasn't published until after I was a grandmother."
Author contact links:

Webpage: http://fictionforyou.com
Blog: http://marilynmeredith.blogspot.com
Facebook: Marilyn Meredith
Tweet: marilynmeredith
---
Ally: What inspired you to write the Tempe Crabtree series?

MARILYN: Because we live near an Indian reservation I though having a female resident deputy who was Native American would be something different that I'd enjoy writing about. I became friends with a young woman who grew up on the reservation, a female resident deputy, and went on a ride-along with the only female police officer in a nearby town. Parts of these three women and their lives came together to become Tempe.

Ally: What are future plans for the series? Do you already have other books outlined? Is there a set number of books planned or what will determine the end of the series?

MARILYN: I don't have a set plan about the future of the series. I don't outline, I get an idea for the next book, often when I'm writing the latest. More ideas flow and I keep notes. Often I'll have to do research about some aspect of what I plan to write. No, I don't have a set number of books planned. I suspect I'll continue writing about Tempe until I am no longer able to write.

Ally: What is your current writing project?

MARILYN: I am working on the next Tempe Crabtree mystery right now. The title is Seldom Traveled.

Ally: If you couldn't live in California, where would you like to live and why?

MARILYN: I can't imagine living anywhere but California because nearly all my family lives here. I've lived for short periods in Virginia and Maryland when my husband was in the Navy.

I grew up in Los Angeles, lived for over twenty years in Oxnard, and we've been in the foothills of the Southern Sierra since 1951. If I absolutely had to move, it would be to Nevada or Arizona so I'd still be close enough to spend time with my family.

Ally: Let's try a few quick answer questions.

a. Did you make any New Year's resolutions? I never make New Year's resolutions.
b. A favorite comfort food? Chocolate of any kind.
c. Perfect vacations: mountains or beach? I live in the mountains, so beach, preferably the central coast.
d. Favorite color? Any shade of blue.
e. A movie you've watched several times? Gone With the Wind
Ally: It's always a pleasure to chat with you, Marilyn. Keep the books coming, and I hope you'll visit again. Please show readers Tempe's latest adventure--number fourteen, I believe...
---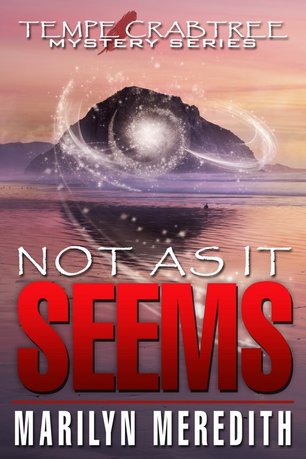 ---
Thanks for joining us for coffee! I hope to see you next week.