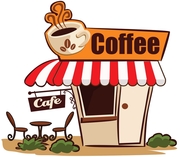 It's time for book talk!

This week's guest is Elsa Winckler, who writes contemporary romance, coastal, and she says it can get a little spicy with a romantic heat rating of 3. So for you younger readers, we'll be marking the buy links as 18+.

Good to see you Elsa. What can I get you to drink?

ELSA: I drink coffee in the morning to wake up - milk with sugar but for the rest of the day, I like tea - made with leaves not bags :)

Ally: Since it's morning, and I already have the coffee pot on...I'll pour, while readers check out your bio.

---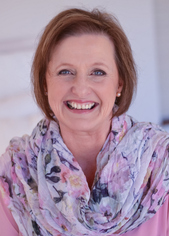 BIO:

I have been reading love stories for as long as I can remember and when I 'met' the classic authors like Jane Austen, Elizabeth Gaskell, Henry James The Brontë sisters, etc. during my studies, I was hooked for life.

I married my college boyfriend and soul mate and after 39 years, 3 beautiful children and 3 grandchildren, he still makes me weak in the knees. We are fortunate to live in the picturesque little seaside village of Betty's Bay, South Africa with the ocean a block away and a beautiful mountain right behind us. And although life so far has not always been an easy ride, it has always been an exiting and interesting one!

I like the heroines in my stories to be beautiful, feisty, independent and headstrong. And the heroes must be strong but possess a generous amount of sensitivity. They are of course, also gorgeous! My stories typically incorporate the family background of the characters to better understand where they come from and who they are when we meet them in the story.

Something unique you don't normally include in your bio: "I'm grandmother to three gorgeous boys."

Author contact links:

Webpage: www.elsawinckler.com
Personal Facebook page: https://www.facebook.com/elsa.winckler
Author Facebook page: https://www.facebook.com/ElsaWincklerRomanceAuthor?ref_
Twitter: https://twitter.com/elsawinckler @elsawinckler
Goodreads: https://www.goodreads.com/author/show/6557709.Elsa_Winckler
Pinterest: http://www.pinterest.com/elsawinckler/
Wattpad: http://www.wattpad.com/user/elsaw1
Google+: https://plus.google.com/u/0/111046023755042052612/posts
---
INTERVIEW:
Ally: When did you first decide you wanted to be a writer? Do you write part-time or full time?

ELSA: I've always loved to read and I loved writing essays at school but I only thought about writing once all three of our kids left home. I entered a competition in a magazine and was fortunate enough to win - the prize was having my story published. I retired more or less at the same time and am so incredibly grateful and blessed to be able to do what makes me happy at this stage in my life. I write full time and love every minute of it!

Ally: How do you set up a new character and choose their romantic counterpart? Character sheets, scribbled notes, or do you just start writing? How do you decide on characteristics and names?

ELSA: I sometimes get an idea from an article, sometimes something happens (I stopped in the road to help a tortoise across the road and immediately thought, what if …) - I have a book in which I list the characters, their character traits, their likes and dislikes and then I start writing. I have a vague idea of the direction of the story, but the magic only happens once I start writing.

Ally: What is the setting for this book? What part does the setting play? i.e. Is it merely nice background or part of the story?

ELSA: Touched to the depths is the fourth story about the Cavallo brothers. They are South African boutique hotel tycoons with hotels in South Africa and the The Seychells. I live in South Africa and the stories I write are usually set against this backdrop. Apart from the fact that it is a beautiful country with mountains, wide open spaces, dense forests, interesting people we also have daily challenges - a corrupt government, for instance and a president who has no idea how to lead and but who is enriching himself as fast as he can. In this story the brothers are hesitent to get the police involved when Hannah's life is in danger because the police in South Africa are basically useless - also because of corruption. I've been to the Seychelles once and would love to go back again - it is a gorgeous setting for any story!

Ally: What is your next writing project?

ELSA: I have several deadlines for Afrikaans stories but I hope to start a new series in English during the second half of 2016 - I have some ideas but nothing concrete yet.

Ally: Quick answer questions:

a. manicure or pedicure: I can't choose, I love both favorite color of polish: It's called Petal for your thoughts - a bright red :)
b. last meal you cooked: Roast leg of lamb for Christmas
c. favorite party drink: Dry rosé wine
d. favorite snack food: Small rice cakes with cheese
e. best Valentine's Day you remember: I'm one of the fortunate people who is married to my soul-mate - March next year we'll be married for forty one years. He doesn't do the grand romantic gestures but shows his love in his own way - I get coffee in bed every morning, roses on Fridays, so basically everyday is Valentine's day! (Ally Note: Wow, you're a lucky lady.)

Ally:
Thanks so much for sharing time with us. Before you go, please tel us more about your book...
---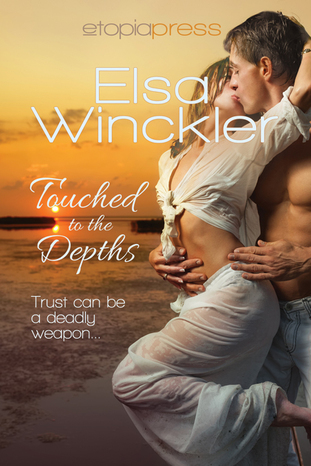 Blurb:
Zoe Sutherland can't stand the pushy, arrogant architect David Cavallo. He was just too damn sure of himself, too handsome, too…everything. Maneuvered into working as the interior decorator on his latest project, a glamorous new hotel, Zoe can't keep her mind on the job. And worse, the strange man won't give her access to the hotel's floor plans. How is she supposed to finish the design when she doesn't have the plans? And when the obnoxious man distracts her with every smoldering look, every touch...

David has one goal: get rid of the pesky interior designer. Since he's been forced into close proximity with the beautiful Zoe, everything's gone downhill. And to make matters worse, she's only out to further her own career—and he's not about to give her the hotel's plans so she can steal his ideas. He needs to get her out of his system, and sleeping with her seems like the best way to do that. When it comes to women, he's found the best way to handle them is to love 'em and leave 'em. But something strange is happening...because after a night of loving Zoe, he's finding it harder than ever to leave…






Buy links (18+ reminder):
Amazon.com: http://www.amazon.com/Touched-Soul-Elsa-Winckler-ebook/dp/B013JEGPFM/
Amazon.co.uk: http://www.amazon.co.uk/Touched-Soul-Elsa-Winckler-ebook/dp/B013JEGPFM/
Amazon.com.au: http://www.amazon.com.au/Touched-Soul-Elsa-Winckler-ebook/dp/B013JEGPFM/
All Romance: https://www.allromanceebooks.com/product-touchedtothesoul-1868797-149.html
Kobo: https://store.kobobooks.com/en-US/ebook/touched-to-the-soul
iBooks: https://itunes.apple.com/us/book/touched-to-the-soul/id1028202782?mt=11
Barnes and Noble: http://www.barnesandnoble.com/w/touched-to-the-soul-elsa-winckler/1122475881?ean=2940150972094
---
Hope to see you next week for another Coffee Chat!