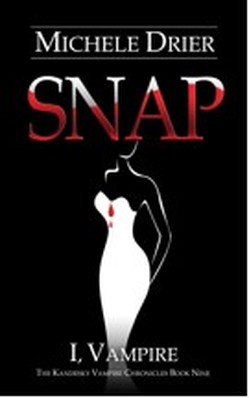 Blurb:

Maxie Gwenoch, LA-based media star, VP for International Planning for the multi-national gossip conglomerate, SNAP, has finally agreed to marry Jean-Louis Kandesky, a 500-year-old Hungarian vampire a leader of the family that owns SNAP.
Is marriage a big change? Not as big as the fact that Maxie is now a vampire, as well. When munitions from the Kandesky Enterprises weapons plant in Slovakia turn up at the bombing of a Royal's house in England, Jean-Louis and his "brother," Nik, are hot on the trail of shadowy terrorist groups dealing in international weapons sales. Are the Kandesky arms being sold to terrorists groups? Should Maxie use her new-found vampire strengths to ferret out the scum?

Amazon: http://www.amazon.com/gp/product/B01BG8OD98
KOBO and B&N available soon.
Beta readers say "Best yet!"

For more about this book and author, read the Coffee Chat from December 9, 2015.