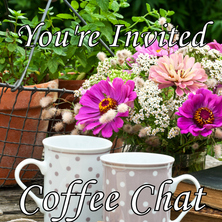 Welcome to the Wednesday Coffee Chat!

Bring your favorite beverage and pull up a chair for our weekly book talk. This week's guest is Mary Marvella, a writer of romantic suspense, woman's fiction, some paranormal romance, and sweet romantic comedy. She describes most of her books as hot, but today we're discussing Cheerleader Dad, which has a PG rating.

Nice to meet you, Mary. What may I get you to drink?

MARY: I drink herbal teas cold. Sometimes I add lemons or orange slices

Ally: Cold tea coming right up with a slice of orange. While I fix our drinks, please introduce yourself to readers.

---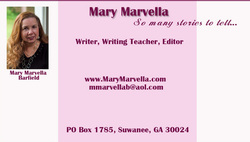 ---
Ally: What was the inspiration behind Cheerleader Dad?

MARY: Actually, I heard a news piece about a woman who hired someone to kill a cheerleader because that would open a spot on the squad that had rejected her daughter. This was a middle school squad. I love The Parent Trap. Soooo.


Ally: What traits make the perfect book boyfriend?

MARY: Thoughtful, protective to a fault, funny without meaning to be and wonderful muscles. I like men who are cut!

Ally: What made you decide to publish? How did you go about it?

MARY: After I retired from teaching I started writing the stories my grandmama told us about her teen years. Then I started reading romances. Then I dreamed the beginning of Protective Instincts, but I called it Teacher, Teacher. After many rejections I decided to self-publish. The fabulous Deborah Smith suggested I do that for The Gift.

Ally: What's your next project? Will it be released in 2016?

MARY: I am working on a stripper book, The Stripper's revenge, and The Cost of Deception, a romantic suspense.

Ally: Try your hand at these quick answer questions:

a. an item on your bucket list: I don't have one. I do want to see Gilded Dragonfly Books become big!
b. a book you've read more than once: Gone with the Wind. I don't have time to read my to-be-read stacks.
c. last place you went shopping: Walmart
d. favorite clothing accessory: jewelry, necklaces and bracelets and earrings
e. an all-time favorite movie: I watch anything with Reese Witherspoon. Sweet Home Alabama and Legally Blonde. I loved Highlander the series.
Ally: Thanks for visiting, Mary. Before you go, can you tell us a little more about Cheerleader Dad?
---
---