Welcome to the first summer Coffee Chat, Booklovers!

This week's guest is author Glenn Maynard, who writes romantic paranormals with a twist.

How do you take your coffee, Glenn?

GLENN: I cannot function without my first cup of coffee, or my second or third. I like cream and sugar in the first cup to wake up my mouth and cream and Sweet N Low for the rest so that I don't get too sweet.

Ally: Since I assume you're already past that first cup, I'll find the Sweet N Low. Meanwhile, please introduce yourself to readers.

---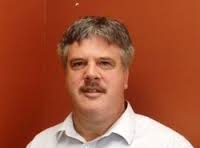 Bio:

Glenn Maynard is the author of "Strapped Into An American Dream" which details his one-year journey through the 48 continental states, Canada and Mexico in an RV. He was a travel correspondent for three newspapers during his travels. He is also the author of "Desert Son" and "Wayward Soul", which are the first two books of a fiction series that involves out-of-body experiences, past-life-regression hypnosis, and reincarnation. He is currently working on book three of this trilogy.

Something unique/unusual that isn't in your regular bio: "I write funny poetry and read it at family events. If it's your birthday and there is a big party, then you better watch out: "To my mom who gave me birth, you sure got your money's worth."
Contact Links:

Website: http://www.glennmaynard.weebly.com/
Twitter: http://bit.ly/1TL1etJ
Facebook: http://on.fb.me/1XQNa20
---
INTERVIEW:

Ally: Describe your genre and what intrigues you enough to write about it.

GLENN: My Desert Son series is Paranormal Romance, but more paranormal and light romance. After all, I am a guy.
I like putting new twists on my paranormal books as I describe what it's like to have an out-of-body experience and walk through heaven. I also thrive on creating the most bizarre scenes during past-life-regression hypnosis sessions. The eerier the better.

Ally: Readers are always interested in process. How do you choose your characters? Are the based on anyone? How much do you know about them before you start writing?

GLENN: My characters are bits and pieces of people I've come across during my lifetime with a dash of imagination to make them even more different. In other words, none of my characters are any one person in my life. I usually develop the main characters from the outset, but they are molded during the writing of the story. I also develop additional characters as I move through the story; characters I didn't even know about in the beginning.

Ally: What's the most interesting feedback you've received from a reader?

GLENN: Many excited reviewers talk about the way I put a new spin on reincarnation and the chills they get while reading the hypnosis sessions.

Ally: What is your current work in progress? More twists and chills? :)

GLENN: I am currently working on book three of my Desert Son series, and the tentative title is "Spiritual Intervention." You heard it here first.

Ally: Try a few quick answer questions:

a. type of car you drive vs what you wished you drove: I drive a Ford Focus (my father always said FORD means "found on road dead"). I have no car wishes as long as the car isn't found on road dead.
b. favorite non-writing activity: I like playing acoustic guitar and singing. It's fun and a stress reliever.
c. favorite TV show(s): American Idol, The Voice, Curb Your Enthusiasm, Mike and Molly, King of Queens.
d. a book you wish you had written: Mr. Mercedes by Stephen King.
e. an item on your bucket list: Alaska.
Ally: Thanks for visiting the blog, Glenn. It was a pleasure to have you. Before you go, I'd love to hear more about your book...
---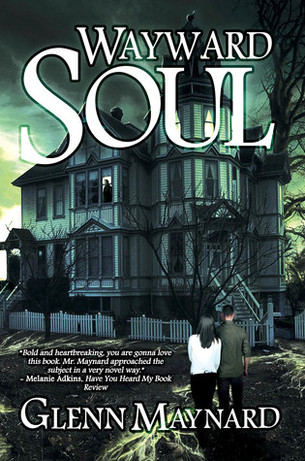 Blurb:

While visiting a psychic, Carter Spence and Brenda Raycroft's reading turns tragic. The psychic touches them, suffers convulsions, and frantically runs into the street into oncoming traffic. Their fate is sealed in a coma and they must use any means possible to reach the psychic in the spirit world as they dodge deadly complications in an attempt for answers.

Racing against time, they pursue the psychic's message before she dies and takes the answers they need with her. When the spirit of the previous homeowner returns, this haunting soul begins tampering with the comatose psychic.

This eerie sequel to Desert Son takes place four years after Carter and Brenda discover they are a couple reunited beyond the grave. The spirit world becomes intertwined with their own as they attempt to tap into these secrets to uncover disturbing truths about their fate in this paranormal roller coaster that will shake your soul.






Buy Link:

http://www.amazon.com/Wayward-Soul-Glenn-Maynard/dp/1612966306/ref=cm_cr_arp_d_product_top?ie=UTF8

Also by Glenn Maynard
:
http://www.amazon.com/Desert-Son-Glenn-Maynard/dp/1612963129

http://www.amazon.com/Strapped-American-Dream-Glenn-Maynard/dp/1609760301
---