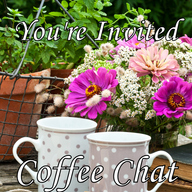 Welcome to this Wednesday's Coffee Chat!

My guest is Nancy Raven Smith, an author of mystery/romantic suspense novels.
Nice to have you with us, Nancy. How do you take your coffee?

NANCY: Starbucks' peppermint mocha frappuccino is a big favorite, and my brother makes a great Cafe Marrakech (a version of Irish coffee) when we visit.

Ally: Yum. I love Irish coffee myself. We'll see what the magic pot whips up. In the meantime, please introduce yourself.

---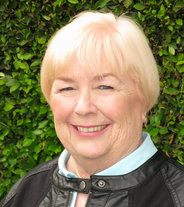 Bio:

I grew up in Virginia where I ran horse sport events. Later in California, I traded my event experience for film work and went to UCLA for screenwriting. My scripts won numerous awards. Several were optioned. When a mentor suggested I write one idea as a novel, I discovered a passion for writing mysteries. Then I joined Romance Writers of America, Sisters in Crime, and Mystery Writers of America. There I experienced a deep camaraderie with the other authors who made me feel welcome. I realized that I found my true creative home in writing mysteries/romantic suspense. Land Sharks is my debut novel. I hope readers will enjoy reading it as much as I did writing it.

Something unique/unusual that isn't in your regular bio: I trained as a ballet dancer.

Author contact links

http://www.NancyRavenSmith.com
http://www.TheReluctantFarmerofWhimseyHill.com
http://www.Facebook.com/NancyRavenSmithWriter
---
INTERVIEW:

Ally: You've described your book as romantic suspense. How is that different from a traditional mystery? Or are they the same?

NANCY: I think traditional mysteries are structured on discovering the killer who is not revealed until the end of the story. In my case, I chose romantic suspense as a second category because the romantic story has equal weight, structure wise, to the mystery story. Land Sharks is both a romantic suspense and a traditional mystery. I made that decision when I realized that the two major plot lines were equal and entwined.

Ally: How intense are the romantic scenes?

NANCY: Land Sharks doesn't contain any specific, on the page love scenes, but there is a definite relationship going on. So it would rate low rating on the romantic heat scale. If it were a movie, it would get a P or PG rating. Think "Romancing the Stone."

Ally: Can you tell readers how the Kindle Scout Program worked to get your book published?

NANCY: The Kindle Scout Program offers entrants a place to be seen and nominated on by the public over a one month period. At the end of that month, Kindle Press reviews the books, and, if they like a book, they offer a contract and advance to the author for the ebook and audio book rights. The author retains all other rights. Land Sharks was offered a contract, and I was thrilled to accept it. The Kindle Scout and Kindle Press people are absolutely lovely to work with. My book received a full edit by Kirkus Editing as part of the package. I would never have been able to afford that on my own. They also run promos and discounts for the ebook on Amazon and are there for me to contact if I have questions. I've also been fortunate to become friends with other Kindle Scout competitors, both selected and not. They are a great source of knowledge and support. If any of your readers enter the Scout Program, I recommend they contact people who have been through it. It's a very intense period if you're selected.

Ally: Are you a full or part-time writer? If full time, what is your daily schedule? If part-time, when, where, and how do you find time to write?

NANCY: I'm a full time writer and yet, even with a supportive family, it's difficult to find blocks of time to write. For me, finding the time when I'm doing the first draft is the most critical. As far as my schedule goes, I can't write until the day's chores are done, so I do those first and then sit down to write in the mid afternoon and through the early evenings.

Ally: Who or what inspired you to become a published author? How has that influenced your style or genre?

NANCY: I was an avid reader and screenwriter before I wrote my first novel. My mentor at Women in Film suggested that I write one idea as a novel. My take-away from the experience is that I love novel writing. I would guess Elizabeth Peters and Dorothy Gilman influenced me most for their light and warm approach to mysteries.

Ally: Try out these short answer questions:

a. favorite all time movie: So, so many. Here's a few – Secondhand Lions (Michael Caine), The Hunger Games (first one, Gary Ross – Director, from a Suzanne Collins' novel), Absolute Power (Clint Eastwood from a Baldacci novel)), The Con (TV movie with William Macy), Bull Durham (Kevin Costner), and The Client (Susan Sarandon from a Grisham novel). I could name another fifty in a heartbeat.
b. a tv show you just can't miss: Sherlock Holmes with Benedict Comberbatch.
c. favorite picnic foods: Fresh fruit such as ripe strawberries, cold chicken and something sweet for desert. You could add hot dogs and hamburgers if there's a campfire or grill.
d. last song where you sang along: Hallelujah by Geoff Tate from a live performance version.
e. most fun polish you've had on your toenails: A pretty pink

Ally: Thank you for spending time with us out of your busy day. Please show us your book before you go.

NANCY: Ally, it's a pleasure to visit the Coffee Chat. Thank you so much for having me as a guest. It was fun to get together! Now, here's the book info...
---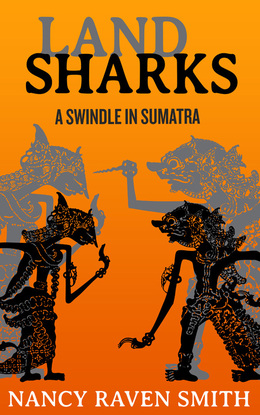 Book blurb:

An American bank fraud investigator goes undercover in Sumatra to find a young heiress who may or may not be kidnapped. The investigator's job might be easier if she didn't have to contend with her boss's untrained son who has a crush on her and the unexpected appearance of an ex-boyfriend/con man who has his own secret agenda.

Buy Link: http://amzn.to/1JuIHku
---