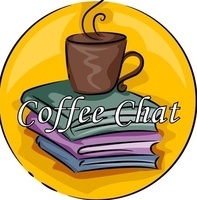 Happy Wednesday, Booklovers!

This week's guest on the Coffee Chat is PJ MacLayne with her Free Wolves series.

Welcome, PJ. What can I get you to drink?

PJ: I don't drink coffee. I even gave up drinking soda on a regular basis a few years back. I drink orange juice in the morning, and water the rest of the day. I prefer my water to be ice-cold.

Ally: While I pour your iced water and my hot coffee, please introduce yourself.

---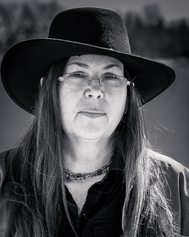 Author Bio: Born and raised among the rolling hills of western Pennsylvania, P.J. MacLayne still finds inspiration for her books in that landscape. She is a computer geek by day and a writer by night who currently lives in the shadow of the Rocky Mountains. When she's not in front of a computer screen, she might be found exploring the back roads of the nearby national forests and parks. In addition to the Free Wolves' stories, she is also the author of the Oak Grove series.

Something I don't normally include in my bio: I'm one of nine children. My parents had five boys and four girls spread out over eighteen years. No twins. But two of my brothers share the same birthday—thirteen years apart!
P.J. MacLayne can be reached on:

Facebook https://facebook.com/pjmaclayne
Twitter https://twitter.com/pjmaclayne
Google + https://plus.google.com/u/0/+PJMacLayne/posts
Amazon http://www.amazon.com/P.J.-MacLayne/e/B00HVE8WZI
---
INTERVIEW:

Ally: What is your genre, your romance rating, and the reason you chose this genre?

PJ: I write in two different genres, but Wolves' Knight is urban fantasy/paranormal romance. (My other series is mysteries.) Heat level is a three— definitely not sweet, but not blazing hot either.

I didn't choose this genre- it chose me. Seriously, I didn't plan to write paranormal. But I had a dream that led to the first book of the series, and I planned to stop there. But Tasha, one of the minor characters from Wolves' Pawn demanded I write her story, and Wolves' Knight is the result.

Ally: How did you go about creating your main character? Did she appear full blow or only as a name? How did you choose her personality? Did that change as you went along?

PJ: So I knew some basic stuff about her before I started. But Tasha had grown in the space of time between the end of Wolves' Pawn and the beginning of Wolves' Knight, so I had some catching up to do in exploring her personality. And frankly, she surprised me, which is a good thing. She's a lot stronger and more outspoken than I realized when I started writing her story.

Ally: What's the best marketing advice you've been given?

PJ: Marketing is hard. I still don't have a handle on it. The best advice I've been given? Keep at it. And darn it, write the next book.

Ally: What's your next writing project?

PJ: I'm currently writing the third book in the Oak Grove Mysteries. (That's my other series.) Frankly it's giving me a hard time. Harmony, my main character, is having a tough time personally, and it's difficult putting that on paper. But we're getting through it, and I'm hopeful that I'll get the first draft done soon.

Ally: Let's try your hand at a few quick answer questions:

Favorite dessert: A rich chocolate cake with mounds of chocolate icing.
Favorite movie: I'm not a big movie fan, but I really enjoyed the original Star Wars movie as well as the most recent release in the Star Wars franchise
A book I've read more than once: The White Dragon by Ann McCaffrey. Actually, I've read most of the books in the Pern series more than once.
Any pets? I don't claim the cat that lives with us as my pet. It's my husband's. The cat just tolerates me.
An item on your bucket list: I actually don't have a bucket list, and refuse to make one. But something I've always wanted to do is have a guide take me to a wilderness area of the Rocky Mountains that you reach by horseback, and camp for a week or so. Think how much writing I could get done with nothing to distract me but birds and other assorted bits of nature.
Ally: It's been a pleasure chatting with you. Before we let you go, please tell us a little more about Wolves' Knight...
---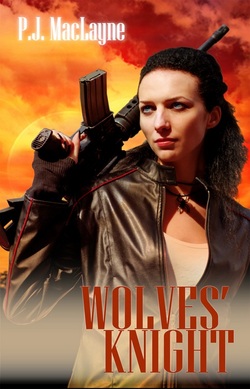 ---
Thanks for spending some time with us! Come back soon.