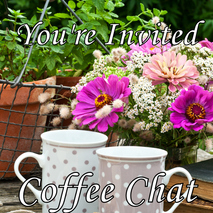 Happy Wednesday, booklovers!

We're joined for book talk today by Paty Jager, who writes the Shandra Higheagle mystery series. This is Paty's second visit. If you missed the first, you can still read it here.

Welcome, Paty! What may I get you to drink?

PATY: I love the smell of coffee but have never acquired a taste for it. My pick-me-up first thing in the morning is hot chocolate. That is followed by either hot or cold green tea the rest of the day.


Ally: Since it's still early, I'll get that hot chocolate for you while you tell readers something about yourself.
---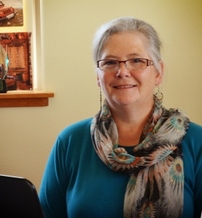 BIO:

Paty Jager is an award-winning author of 25+ novels and over a dozen novellas and short stories of murder mystery, western historical romance, and action adventure. She has a RomCon Reader's Choice Award for her Action Adventure and received the EPPIE Award for Best Contemporary Romance. Her first mystery was a finalist for the Chanticleer Mayhem and Mystery Award and is a finalist for the RONE Award in the mystery category. This is what Mysteries Etc says about her Shandra Higheagle mystery series: "Mystery, romance, small town, and Native American heritage combine to make a compelling read."

All her work has Western or Native American elements in them along with hints of humor and engaging characters. Paty and her husband raise alfalfa hay in rural eastern Oregon. Riding horses and battling rattlesnakes, she not only writes the western lifestyle, she lives it.

Something she doen't usually include in her bio: "I have been thrown or fallen off a horse five times in my life, suffered a dislocated collar bone and rib and a broken finger, but I still can't wait to climb into a saddle and ride."

blog / website / Facebook / Paty's Posse / Goodreads / Twitter
---
INTERVIEW:

Ally: When you decided to use a Native American protagonist, what kind of research did you have to do to make her personality real?

PATY: I made Shandra Higheagle, my Native American protagonist, half Native American so I could have her growing up in a white culture as a white to make it easier for me to write her and discover more about her heritage right along with her. I also interviewed people who were half Native American to discover their feelings and how they were treated in a modern society. It was and wasn't shocking to discover that these people felt they didn't belong to either heritage because of the way they were treated. Shandra was kept from her Nez Perce family by her mother and step-father. She is just getting to know them and discover more about her roots and the "visions" her grandmother has passed down to her as the series begins. I also have a writer, who lives on the reservation where I've set Shandra's family, who helps me get the secondary characters thoughts, emotions, and actions realistic.

Ally: Under what conditions do you do your best writing? Do you require absolute quiet? Night? Day?

PATY: I prefer to write during the day, preferably first thing in the morning for 3-4 hours. I'm too tired at night. When I'm writing my first draft, I like music. For the Shandra Higheagle books I listen to Native American music and jazz. No lyrics, or at least not ones I understand. ;)

Ally: What is your least favorite part of writing? How do you get yourself through it?

PATY: There was a time I despised revisions. But I've learned it makes a better book and that makes me look forward to perfecting the story. Now, my least favorite part of writing is the promotion. I try to do things that I like. One of those is blogging. The other is Facebook parties.

Ally: Tell us about your next writing project.

My next writing project is the 6th Shandra Higheagle book. It's titled, Reservation Revenge and takes place on the Colville Indian Reservation in Washington State. My writer friend took me on a tour of the reservation, filled me in on things, and I took off with a story line about Shandra's cousin being accused of murdering another young man who accosted the young woman Shandra's cousin likes. It will be filled with family, misdirection, and revenge.

Ally: Ready for a few quick answer questions?
a. top on your TBR pile: Nearly Departed in Deadwood by Ann Charles
b. current favorite song: Something's Got a Hold on Me by Hannah Huston
c. favorite childhood book: Lois Lenski's Strawberry Girl
d. a vegetable you love: carrots
e. do you have brothers or sisters? Two brothers

Ally: It's been a pleasure getting to know more about you and your writing. I hope you'll let us know when the next one is released! In the meantime, let's not get ahead of ourselves. First, they need to read Killer Descent...

---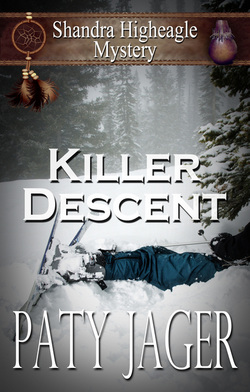 ---
Thanks for stopping! Have a great week.