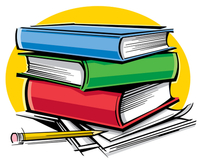 Good Morning, Booklovers!

Welcome to this week's Coffee Chat. Thriller writer Marilynn Larew is visiting today with her book, The Spider Catchers.

Thanks for joining us, Marilynn. What may I get you to drink?

MARILYNN: Unfortunately, caffeine makes me dizzy, so I drink decaffeinated diet Pepsi, but not when I'm writing.

Ally: Not a problem. While I grab your soda from the fridge, please introduce yourself to readers.

---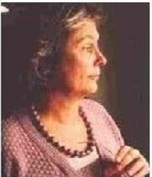 Bio:

Marilynn Larew is a thriller writer who is trained as a historian and uses that training to shape her writing. She wrote her dissertation on the Cincinnati bank that caused the panic of 1819 and retains a strong interest in the way money behaves. Her love of architecture comes from a stint at the Historic Site Survey in the Interior Department, and her interest in terrorism during the days of the Red Brigades led her to teach a course in the history of terrorism. In her Lee Carruthers series, Lee is a CIA specialist in money-laundering who gets involved in cases about terrorist funding in Morocco and the illegal arms trade in Dubai. Marilynn watches the headlines for new plot lines and new places to take her heroine.

Something unique/unusual that isn't in your regular bio: "My most unusual nonfiction publication was an article about Vietnamese military history in 300 BC."

Website: www.marilynnlarew.com
Facebook page: http://www.facebook.com/marilynn.larew
Twitter@marilynn_larew
Newsletter signup: http://marilynnlarew.com/newsletter/

---
INTERVIEW:

Ally: Let's set the scene for our chat by reminding readers of your genre and giving the heat rating of any romantic scenes.

MARILYNN: I write thrillers, and my romantic scenes are very mild. I find it difficult to write about sex, so I don't.

Ally: What is the basic theme(s) of your stories? Why did you choose to write about it?

MARILYNN: I've always been interested in how money works, and I became interested in terrorists during the days of the Red Brigades, so I taught a course in the history of terrorism. I like to take my plots from the headlines and locate them in foreign places. I made Lee Carruthers a specialist in money-laundering and terrorist funding. In The Spider Catchers, I added human trafficking to the mix. I located the book in Morocco, because there was a rapidly growing Al Qaeda franchise there. Dead in Dubai is about the illegal arms trade. Many of the dealers hang out there. All of these topics are frequently in the headlines and most are ones I once taught, combined, of course, with some deep research. The Internet is such a marvelous invention. In the old days, I never could have done the kind of research I've done for my books without renting a room in a library. Now I can do that work in the comfort of my own office.

Ally: What inspired you to write fiction, especially for publication?

MARILYNN: I've always loved to read, and it wasn't much of a stretch to decide to write. I've written all my fiction with a view to publication. I wrote my first short story when my first child was a baby and my first novel when I finished my PhD. During my teaching career, I had very little time for fiction writing. It was only after I retired that I began the serious work of learning how to write a novel. That first novel, The Spider Catchers, went through a great many versions before I settled on the one I finally published.

Ally: What are the easiest and hardest parts of the writing process?

MARILYNN: For me the easiest part of writing is imagining the beginning and the end. The whole story is there. The hardest part is that middle. They call it a "sagging middle," and for me the middle often does sag. Does it want a new character, a red herring, a new plot line? All of the above? Sometimes I have to take my mind off that middle and look at another project for a while before I can go back to the middle with a fresh mind and fresh eye, and then I can usually find a solution.

Ally: What's your next writing project?

MARILYNN: Charlie Magee is about a Baltimore PI working two cases that involve problems left over from the Vietnamese war.

Ally: Try your hand at these short answer questions:

a. a favorite author: Barbara Cleverley and her Joe Sandilands series
b. do you sing in the shower? no
c. last movie that made you laugh out loud: sorry, I'm not a movie fan.
d. your favorite pet's breed and name: My cat, Hun, was a brindle - I guess an American short hair. His name reflected his youthful desire to slice and dice the house.
e. someplace you'd love to visit: I'd love to go back to Hong Kong, Hanoi, and Istanbul. I've never seen everything I want to in any of those places. A new place? Singapore. If I could only stand the climate.
Ally: A pleasure to chat with you, Marilynn. Before you get back to that work in progress, I'd love to hear more about The Spider Catchers.
---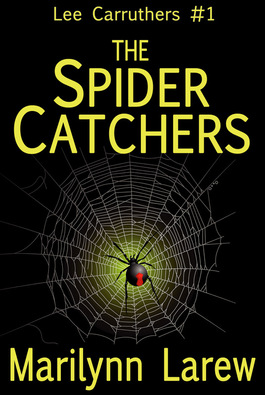 ---
Thanks for spending time with us. Come back soon!