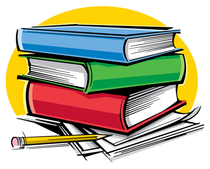 It's Coffee Chat time!

Get cozy, booklovers, while I chat with a return author, James DiBenedetto. (If you missed his first visit with one of his paranormal books or would like to read it again, click here.)

Welcome, James! Are you still drinking OJ instead of coffee?

JAMES: Can't stand coffee (although I do like coffee ice cream – go figure!). It's a big glass of orange juice in the morning, which is enough sugar to get me through to lunch.

Ally: Sigh. You just don't know what you're missing. I love juice too, but never in lieu of coffee! :) One big glass coming right up. While I'm getting that (and my coffee), please introduce yourself.
---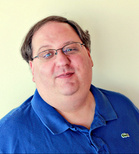 Bio:
J.J. DiBenedetto is the author of the Dream Series. He lives in Arlington, Virginia with his lovely wife and Danny, a white cat who's trained them both. He's originally from Yonkers, New York. He loves the New York Giants, fondue, photography, travel, the opera and he's a huge science-fiction and fantasy geek.

Something unusual/unique about you that isn't in your bio: "I was a DJ at my college radio station. 5 to 7 AM, Friday mornings (new people always got the worst time slots). It was 1990, and I played mostly New Wave, very typical college radio stuff, for the seven or so people who were actually listening at the time. And I still have my official FCC radio license, which I think is still actually valid."
Author Links
Website – http://www.writingdreams.net
Twitter – https://twitter.com/JJDiBenedetto
Facebook - https://www.facebook.com/jjdibenedettoauthor Amazon Author Page – http://viewauthor.at/JJDiBenedetto
Goodreads - https://www.goodreads.com/user/show/349874-j-j-dibenedetto
Smashwords - https://www.smashwords.com/profile/view/starkllr
Audible - http://www.audible.com/series/ref=a_pd_Romanc_c2__1_sa?asin=B00FL00R70
Soundcloud - https://soundcloud.com/user-680799288
---
INTERVIEW:


Ally: What type of book did you bring to share today?

JAMES: Finders Keepers is a suspense thriller with a lighter tone. Think "Romancing the Stone" – that's what I was shooting for, and I think/hope I pretty much hit that. It's definitely a PG book.

Ally: Who or what inspired you to become a writer? What would have been your next choice?

JAMES: I've been writing since high school, so I've pretty much always been a writer. But what inspired me to actually publish my work was a friend (Jennifer Povey - http://www.jenniferrpovey.com/). When she sold her first novel, it made me think, why can't I do it, too? So I got down to work, and a year later, I had my first book up on Amazon.

I'm not full time, so I guess you could say my next choice is my current day job, which is in marketing for a major national association.

Ally: If you could have a supernatural power or be a supernatural being what would you choose and why?

JAMES: Probably teleportation. No more commutes, no more waiting on line at the airport – think how much time you'd get back every day!

I considered psychic powers, but I'm not sure I'd actually want to know what everyone around me is thinking, and being able to control other people's minds is a sure path to becoming an inhuman monster. There's no way anyone would be able to resist abusing that power, sooner or later. So I'll stick with teleportation.

Ally: Name two places you'd love to visit, one real, one fictional, and explain why you'd want to go there.

JAMES: Real : Rome, because it's where (some of) my family comes from, and I've never properly been there. I spent one night there about 15 years ago, but that doesn't really count at all. I want to go and see it thoroughly, for a couple of weeks at least.

Fictional: Iain Banks' Culture. Your every imaginable need or want is met, you can live more or less forever, and there's no shortage of things to do if you get bored with all that.

Ally: What is your next book project?

JAMES: I'm working on the next Jane Barnaby Adventure (#3 in the series). It should be out by the end of the year. The working title is Her Brother's Keeper, and Jane will be dealing with jewel thieves, a former Russian spy, and her father getting remarried to someone half his age. So she'll be pretty busy!

Ally: Let's finish the interview portion of our chat with a few short answer questions:

a. last movie you saw in a theater: The Secret Life of Pets
b. your current favorite author: J.K. Rowling (I'm rereading the Harry Potter books right now)
c. How many books do you read in a month? 5-10
d. Favorite holiday food: My Mom's chocolate tarts. Best dessert ever!
e. A guilty pleasure (admit it, guys have them too!): Lush bath bombs. Nothing beats spending a relaxing hour in the tub!
Ally: Thanks so much for visiting with us, James. Now it's time to see your book...
---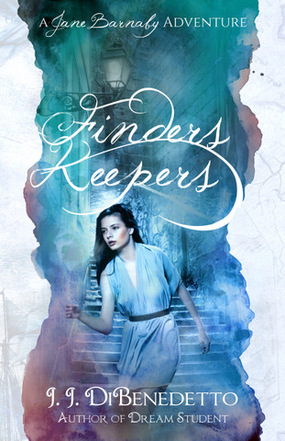 Book blurb:
Finders Keepers (book one of the Jane Barnaby Adventures)

1,400 miles. 3 countries. 2 men she can't trust. What could go wrong?

It should have been a simple job. All archaeology student Jane Barnaby had to do was pick up a box her professor needed and deliver it to him at his dig site, along with his new car. Yes, his office was in Oxfordshire, and his dig site was in Spain, a trip of 1,400 miles across three countries and two bodies of water. Still, it should have been simple.

And it was, until Jane discovered she picked up the wrong box by mistake. Not the one with boring pottery samples, but instead the one with priceless ancient Egyptian artifacts. The one that a team of international art thieves is after.

Now she's chasing – and being chased by – the thieves. And she's picked up a pair of passengers who claim they can help her outwit them, get her professor's pottery back and return the artifacts to their rightful owner. If only she could figure out which one of them is working with the thieves and which one she can trust in this high-stakes game of finders keepers.
Book Links:
http://books2read.com/FindersKeepers - universal link, all retailers
http://viewBook.at/FindersKeepers – Amazon link (works for all individual Amazon country stores)
https://youtu.be/nSETzV0_9LM?list=PLdLeszUG-JujXfj2uPS692TsIm1dfAlWl – Book trailer
https://soundcloud.com/user-680799288/finders-keepers-audiobook-sample - Audiobook sample
http://getBook.at/FindersKeepersAudio - Audiobook
---
Thanks for spending part of your day with us! Come back soon!