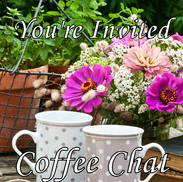 Are you in the mood for romance? An emotional journey?
Our Coffee Chat author this week is romance writer, Claire Gem.
Welcome, Claire! How do you take your coffee?

CLAIRE: Black! Until it's 5 o'clock somewhere. Then, it's vodka, baby, all the way.

Ally: Lol. Well, I'm sure it's already five o'clock someplace, but not here. Why don't we start with the coffee and get our eyes open first? While I fill our mugs, please introduce yourself to readers.


---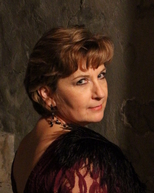 Author Bio:

Claire writes emotional romance. Her heroes are hot, her heroines strong and brave: a combination lighting the spark to fan the flames of your most intense romantic fantasies. Claire's characters are human—they make mistakes, get clumsy sometimes, and they're not too proud to laugh at themselves and each other.

She writes in contemporary and paranormal romance, as well as women's fiction. Claire's books are like a thrill ride at a theme park. Whether it's spooky-scary, angst-ridden relationships filled with gut-wrenching turmoil, silly chuckle moments, or face-fanning sex, Claire guarantees to take you on an emotionally intense romantic journey.

Something unique/unusual that isn't in your regular bio: "I married my seventh grade math teacher. No, not at 13, but 7 years later when we were reunited after I'd grown up. And gotten over his giving me a "C" in Algebra. I'm still married to him, 38 years later."

Media Links:Website
Facebook
Twitter
Goodreads
Amazon Author Page
Pinterest
---
INTERVIEW:


Ally: Give readers a general idea of the type of books you write.

CLAIRE: Contemporary romance, women's fiction. My latest release, The Phoenix Syndrome, has a rating of PG17 (is that a rating? It's not R), but my other novels are R rated.

Ally: As a writer of romance-and probably a reader too, why do you think the genre is so popular?

CLAIRE: Because women want to escape from the doldrums of their daily lives with fantasy. The human brain wants to try out situations it is afraid to explore or doesn't have a chance to experience. Romance provides that release, that escape. It's our happy place.

Ally: What are the hardest and the easiest parts of writing and publishing a book?

CLAIRE: Easiest part? There is none. Writing is hard work, even if the story comes to you fully formed and practically types itself onto the page. There's still the organization, the editing, the re-assimilating the events into a logical, practical sequence. Life doesn't present itself that way to us, but as story tellers, we are obliged to make sure the story we put down on the page IS logical, believable.

The hard part? Hitting "Publish." It's like childbirth. Sending our baby out into the world, losing control over what will happen to it. How it will be received. Losing control over something we've created.

Ally: What traits makes a character that you want to write about?

CLAIRE: REAL. There's nothing else to it. I want my characters to reflect real people, in real situations. Otherwise, how will the real people reading my books ever relate?

Ally: What's next on your writing agenda?

CLAIRE: I'm presently working on my second ghostly romance, Spirits of the Heart, set on the grounds of a mental asylum in Middletown, NY, where I grew up (no, I didn't grow up in the asylum, in the town!). But I do have some personal ties to this now-defunct facility: my late father, who was an alcoholic, spent a number of stints at the Middletown Psych Center when they still considered alcoholism a mental illness as opposed to a behavioral problem. My childhood memories fueled the writing of this story. It is turning out to be good therapy for me.

Ally: Are you ready for a few short answer questions?

a. What word do you overuse the most in your writing? That. That. That. That. That!!!!
b. Favorite accessories? Bracelets. Not much of a jewelry freak, but I do love bracelets, especially the kind that cling to your wrist and don't bobble about (not a big bangle fan). Elastic (in bracelets and in skinny jeans) is my friend!
c. Do you have any tattoos? No, but someday, I might.
d. Favorite animal: Horses, and freshwater angelfish. I was a horse enthusiast for most of my life, until I got too old to climb aboard. Now I raise angel babies, and cry when I take them to the aquarium store to be rehomed. Hint: I've never fallen off one of my angelfish. Not once!
e. An item on your bucket list: Return to Belgium, a place I dreamed about since I was a child, visited once about 12 years ago, and want to go back and take my husband there. Soon. I hope.

Ally: It's been a pleasure getting to know you, Claire. Before you go, please tell us more about The Phoenix Syndrome.
---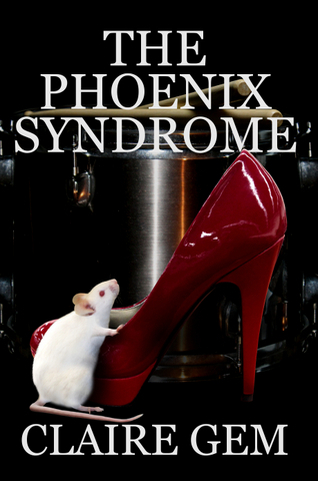 The Phoenix Syndrome

Turning forty, for research tech Lannie Marvin, is rough. She discovers her husband is leaving her. Then a crazed lab mouse brutally bites her. So Lannie snaps.

She heads out to chase an old dream—a music career—and a new crush: the drummer of a heavy metal band.

Drummer Tristan Allard holds a benefit every year in memory of his late wife. He's beginning to doubt his ability to write the band's music without his wife's inspiration – she was also his muse. Plus, he's damn lonely. So when Lannie literally plows into him at the backstage reception, Tristan is ready to learn more about her – and her long-buried interest in musical composition.

The two head off for a wild ride of a weekend, but reality catches up. Tristan is headed back to the UK to audition his next album. And Lannie learns that an elevated libido isn't the only side-effect of that experimental drug.

To her horror, she discovers the treated mice have gone deaf.

Trailer Link: http://bit.ly/2bpRSqG

Buy Link (PG-17): Amazon: http://amzn.to/2bIMkHJ

Other Books (Rated R):


A Taming Season: A Love at Lake George NovelHearts Unloched (Winner 2016 New York Book Festival)Phantom Traces
Thanks for having coffee with us. Come back soon!