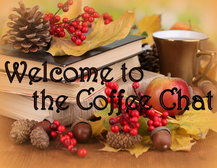 Happy Wednesday, Booklovers!

Poetry author Laurel Peterson is joining us with her debut mystery novel, Shadow Notes.

Welcome, Laurel. What may I fix you to drink?

LAUREL: I drink tea with two sugars. Coffee makes me edgy.

Ally: Lol, me too. Only I like it. :) Tea coming right up. While I pour, please introduce yourself.

---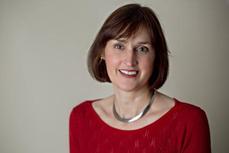 BIO:

Laurel S. Peterson is an English professor at Norwalk Community College in Connecticut. Her poetry has been published in many literary journals and she has two poetry chapbooks. Her first mystery, Shadow Notes, has just been released by Barking Rain Press, and she is currently serving as the town of Norwalk, Connecticut's poet laureate.

Something unique that isn't in your regular bio: "As a psychology major, I was required to do an internship to complete my college requirements. I wanted to use my degree in business, rather than in a health-care setting, and U.S. companies wouldn't hire an undergraduate (not enough experience to pay me, and too much liability to have me around for free), so a family friend set me up with Pfizer in Sydney, Australia, where I lived and worked for three months".

LINKS: www.laurelpeterson.com; on Twitter, @laurelwriter49; also on Facebook and LinkedIn.
---
INTERVIEW:

Ally: You described your novel as a traditional mystery with a slight paranormal element due to your main character's intuitions. Why are readers so fascinated with mysteries? Are those the same reasons you chose to write in that genre?

LAUREL: I think people read mystery fiction because, for the most part, the good guys win. Some current fiction deals with unreliable narrators who turn out to be wicked (Gone Girl comes to mind), but in most of it the moral order disturbed by the crime is restored by the end of the book. We like justice. We like it when bullies are given their comeuppance, when their sordid pasts are revealed for all to see.

As for me, my father used to say that the world wasn't fair. True enough, it turns out. That doesn't keep me from wanting justice and fair treatment for the people around me. But more than that, I write because I'm curious about people. What makes them do what they do? Even after that psychology major, people's behavior still doesn't make sense. I write to try to figure it out.

Ally: Do you write on a schedule or with daily goals?

LAUREL: I'm a college professor, so my writing schedule responds to the school year. I write most steadily during the summer, when I'll write for several hours in the morning, and then declare myself *free*! During the school year, I get more writing done at the beginning of the semester than later on. And I get none at all done in April, which is, as T. S. Eliot claimed "the cruelest month." All I do in April is grade papers and survive.

Ally: Do you do blog tours? If not, what do you do instead?

LAUREL: This is my first book, and I am so green at this game. If you call my accepting every offer of a guest blog post a blog tour, then yes. That's what I've been doing. I have no idea how it has affected my sales—or if it has. At this point, I'm focused on getting my name out there and selling enough that my publisher will be interested in doing a second book, if I can ever find the time to finish writing it.

Ally: Which leads right into my next question. What is your current work in progress?

LAUREL: The next book in the Clara Montague series, The Fallen, is a split POV between Clara Montague, the protagonist of the first novel, and Kyle DuPont, an African-American chief of police who moved from New Orleans to Connecticut after Katrina. A fellow officer is shot in a gangland-style drive-by in front of Kyle and Clara, something that never happens in their idyllic Connecticut town. What connection does the shooting have to the case that drove Kyle from New Orleans?

Ally: It sounds like a book we should watch for. In the meantime, try your hand at these short answer questions.


a. What are you currently reading? This is a short answer?! China Rich Girlfriend by Kevin Kwan; Rain Dogs by Adrian McKinty; Zeitoun, by Dave Eggers (research for The Fallen); a book on meditation, various books of poems.
b. Do you read print magazines or newspapers? Yes! I love print. New York Times, Writer's Chronicle, Vogue, Food and Wine, Bon Appetit.
c. A favorite song: Crosby, Stills and Nash: Southern Cross.
d. Favorite color of lipstick: Burgundy.
e. A place you'd love to visit: Greece, especially Meteora, an Eastern Orthodox monastery on a cliff. http://whc.unesco.org/en/list/455

Ally: It was very nice to meet you, Laurel. I hope you'll visit again when book two is ready. Before you go, tell us more about Shadow Notes.

LAUREL: Thanks so much for having me, Ally. It's been a pleasure to be here!
---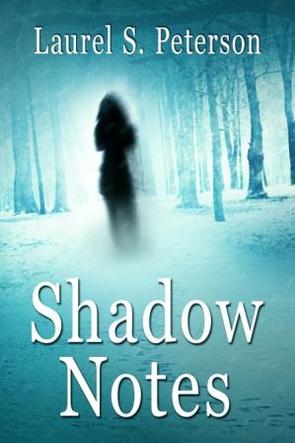 SHADOW NOTES

BOOK BLURB:

Clara Montague's mother Constance never liked—or listened—to her but now they have to get along or they will both end up dead. Clara suspects she and her mother share intuitive powers, but Constance always denied it. When Clara was twenty, she dreamed her father would have a heart attack. Constance claimed she was hysterical. Then he died.

Furious, Clara leaves for fifteen years, but when she dreams Constance is in danger, she returns home. Then, Constance's therapist is murdered and Constance is arrested.

Starting to explore her mother's past, Clara discovers books on trauma, and then there's a second murder. Can Clara find the connection between the murders and her mother's past that will save her mother and finally heal their relationship?

Buy Links:

Barking Rain Press
Amazon Kobo iBook B&N GooglePlay

Thanks for visiting the blog. Come back soon...

---