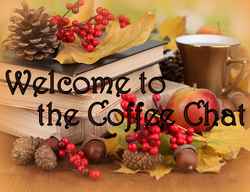 Happy Wednesday, Booklovers!

Whether you're celebrating, mourning, or ignoring yesterday's US elections, we have something--or rather someone--to smile about. Author Veronica Scott is vising this week with her SciFi and Paranormal Romances.

Welcome, Veronica! What may I get you to drink?




VERONICA: I drink tea, with milk and sugar. Here's a photo of one of my favorite tea cups, a reproduction of one from the Titanic, and the tea spoon has been in my family more than 200 years.

Ally: Ooh, elegant. I think we can whip up a beverage that will do it honor.
In the meantime, please introduce yourself to readers.

---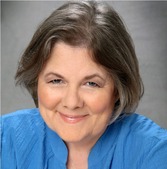 BIO:

Best Selling Science Fiction & Paranormal Romance author and "SciFi Encounters" columnist for the USA Today Happily Ever After blog, Veronica Scott grew up in a house with a library as its heart. Dad loved science fiction, Mom loved ancient history and Veronica thought there needed to be more romance in everything. When she ran out of books to read, she started writing her own stories.

Three time winner of the SFR Galaxy Award, as well as a National Excellence in Romance Fiction Award, Veronica is also the proud recipient of a NASA Exceptional Service Medal relating to her former day job, not her romances! She recently was honored to read the part of Star Trek Crew Member in the audiobook production of Harlan Ellison's "City On the Edge of Forever."

I write science fiction romance, including my most recent book Trapped on Talonque, and I usually say it's about a 3 on a five point heat scale. There's one tasteful sex scene. I also write a paranormal romance series set in ancient Egypt.

Something unique that isn't in your regular bio? "I occasionally have precognitive dreams, but never of winning lotto numbers though."

Blog: https://veronicascott.wordpress.com/
Twitter: https://twitter.com/vscotttheauthor
Facebook: https://www.facebook.com/pages/Veronica-Scott/177217415659637?ref=hl
Amazon Author Page: http://www.amazon.com/Veronica-Scott/e/B006CUCJ92/ref=dp_byline_cont_ebooks_1
---
Ally: Tell us about the heroine of the book you brought, how you built that character, and why you found her so interesting.

VERONICA: I've always been fascinated with the idea of alien civilizations that rose and fell in the galaxy long before our time. When I was establishing my Sectors universe, which is the interstellar civilization in my scifi romances, I knew I HAD to include this element that I love so much, with all the mystery and ability to drop tantalizing hints. So, Bithia, the 'sleeping beauty' in Trapped on Talonque is a survivor from an ancient, spacefaring civilization. To make the story work I had to think long and hard about why such a person would be left behind on a more primitive planet by her own people and how she could survive. Then I got to have fun imagining what it would be like to be her, and finally be set free…but thousands of years into her future. Suffice it to say nothing is as she hoped or expected.

One of our favorite fairy tales at my house has always been Sleeping Beauty, so I enjoyed doing a scifi take on the story…but there's no prince, only my gallant and resourceful Special Forces soldier, Nate Reilly. He becomes fascinated with Bithia, needs her help to survive and rescue his men, and of course falls in love with her. So he's not leaving her behind, is he? Instead of helpful fairies, we have a clan of priests and priestesses who know many of the secrets of the Sleeping Goddess, as Bithia is called on Talonque, but have their own agenda.

Ally: What drew you to the field of science fiction? Was it a movie, a book? Why do you think the genre attracts such loyal fans? Have you attended any scifi conventions?

VERONICA: My father was a huge science fiction fan, so I picked it up from him. One of my earliest memories was watching the scifi classic movie "Forbidden Planet" on the TV late show with him and being fascinated by the possibilities. He also gave me my first science fiction book to read, Catseye by Andre Norton, and again, I was nothing short of mesmerized by the idea of telling stories in outer space. I think the appeal of the genre is that ability to place yourself into an entirely new, non-Earthly situation and have amazing adventures that could never occur here.

I tend to go to more author conventions than scifi, but I did attend WonderCon this year in LA and was in total admiration of all the cosplayers.

Ally: What is the hardest part of writing a novel? Whatever you chose, I'm sure there are other writers who face the same issues. Do you have tips how to get through that task or make it easier?

VERONICA: Maybe the very last round of edits. By then I'm really ready to move on and start telling a new story, but I do want to make the book the best it can be before releasing it. I use a professional developmental editor as well as a copy editor because the author is too close to the words and the story. You need that outside pair of eyes to catch the things you won't. And still the occasional typo or small inconsistency slips through. But it's best to have editors who are familiar with your genre. I had a copy editor once who knew nothing about ancient Egypt and her feedback was pretty unusable to me. Someone who routinely edited Ancient World Historicals wouldn't have flagged the things she did.

Ally: What are you working on next?

VERONICA: My next book is in final edits and is the long awaited sequel to Wreck of the Nebula Dream, telling what happened to two of the survivors, Twilka the Socialite and Khevan the D'nvannae Brother (think sexy in black leather deadly assassin/bodyguard). It's the sequel I get the most requests for from my readers and I hope not to disappoint. I plan to release the book in November. I'm just beginning a sequel to Star Cruise: Stowaway (my novella in the Pets In Space anthology).

Ally: Please answer these short answer questions:

a. I couldn't resist asking: Star Trek or Star Wars? Actually, "Aliens". But I enjoy aspects of both Star Trek (Vulcans!) and Star Wars (droids, Ewoks, Han Solo)!
b. A real or fictional location you'd love to visit: Anne McCaffrey's Pern so I could be a dragonrider.
c. A scifi book you'd recommend (other than your own): I always recommend Michelle Diener's Class Five Series and Nalini Singh's Psy-Changeling series (not strictly scifi but so good)
d. Most unusual thing in your handbag: an ink pen shaped like Gandalf the White's staff
e. favorite holiday song (any holiday): "We Three Kings"

Ally: Thanks so much for chatting with us, Veronica. I hope you'll visit again. Before you go, I'd love to hear a little more about Trapped on Talonque.
---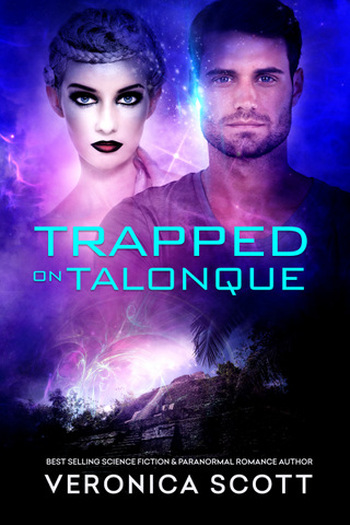 The blurb for Trapped on Talonque:

Will an alien sleeping beauty awaken to save him, or destroy everyone around her?

When a Sectors Special Forces soldier and his team crash land on an alien planet, they're taken captive and given a challenge–win at the violent ball game of sapiche and live. Lose, and they die, sending a mysterious, alien beauty to an even uglier fate. To survive, these soldiers must win the game and find a way to free the dangerous prisoner from her locked chamber.Nate Reilly and his team are in deep trouble. Prisoners on a backward alien planet, they're brought before an alien 'goddess', sleeping in her high tech seclusion. Nate is astonished when she awakes and establishes a psychic link with him. But her news is not good–he and his men must win a brutal challenge set by their captors, or they will die. She'll give her aid, but in the end their courage and strength must win the contest.

Bithia sleeps in her chamber, as she has for thousands of years, since her own people unaccountably left her there. Viewed as a goddess by her captors, she must hide her ancient secrets to survive. But only the bravest of men may free her. Can she use her psychic powers to keep Nate and his men alive long enough to help her escape, or will her only hope of freedom die with them?

Apple iBooks Amazon Kobo Barnes & Noble All Romance eBooks
---
Have a great week! Come back soon...