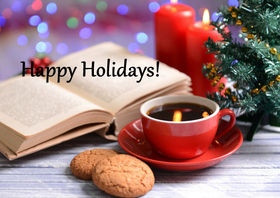 Good Morning, Booklovers!

Thanks for taking time from you busy holiday schedules to spend time with the Coffee Chat. This week's guest is romance writer Kathryn Jane.
Welcome, Kathryn! May I pour you a cup of coffee?

KJ: I'm allergic to nearly everything, including coffee, so I drink water. Lots and lots of water.

Ally: We certainly have plenty of that! While I get our drinks, please introduce yourself.

---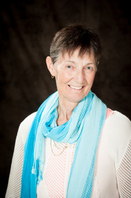 BIO:

Taking readers on wild adventures, and deep into the hearts of kickass characters, keeps Kathryn Jane busy most days, but she still squeezes in time to snuggle feral cats at a local shelter, walk alongside the Pacific Ocean when it's not raining, spread kindness everywhere she can, and amuse her own prince charming with her haphazard style of dress. (Who says pink and purple hearts on fluffy pants don't go with a red plaid lumberjack shirt? …It gets cold in the writing cave, and I grab whatever's handy.)

Something unique not in your regular bio: "I once helped save a life by giving CPR instructions over the phone." (Ally note: That's terrific.)

Author LINKS:
facebook : www.facebook.com/authorkathrynjane
twitter : @Author_Kat_Janewebsite:
http://kathrynjane.com/
http://www.amazon.com/Kathryn-Jane/e/B00A58PHKA/ref=ntt_athr_dp_pel_1
---
INTERVIEW:


Ally: I understand you're visiting the blog during a book sale. Tell us about the books included, especially your own.

KJ: I belong to a fun Facebook group called Seasoned Romance. It's for anyone who likes to read or write about couples over the age of 35… because life experience matters!

A bunch of the authors in the group decided it was time to get the word out that romance isn't just for the very young. (Did I mention I'm sixty-one and have a hubby who not only does dishes but still gives excellent backrubs? …sure, things are different than when we were in our twenties, but different doesn't mean dead, and romance still makes my heart go pitter patter!)

Anyway, where was I? Oh, right, about our sale. To promote Seasoned Romance, my book and many others with older characters are on sale for just a few days (Dec. 7-9) at the rock bottom price of 99 cents!

Dance With Me is a romantic suspense with lots of action and sexual tension, but no graphic sex. It is the seventh stand alone book in my Intrepid Women Series about kickass women and the men who dare to love them.

Here's the link to our Facebook page where everyone's books can be found. Event: https://www.facebook.com/events/968128219997294/ or here, if you'd like to join our group:
https://www.facebook.com/groups/958318970951705/
Ally: Describe for us your writing process. Do you outline? Do you start a new story with a plot, a character or a setting? Do you set goals or deadlines for yourself? Etc.

KJ: My stories begin as a single sentence. It will roll around in my head for anything from minutes to days, and then I set my hands on the keys and a story falls from my fingertips. I don't think about the words, they just come. (Sort of like when you've had a few drinks and your mouth operates without a filter!)

When a story is really sizzling, I'm as immersed in it—as much a part of it—as when I'm reading a good book. You know, that feeling, when someone interrupts your reading and you come out of the story blinking because you've been in a completely different world for a while.

Do my stories always come that easily? Most of the time, and when they stall, I know I've made a wrong turn. I'll go backwards, deleting words until it starts to flow again.

Now, is what I produce this way good writing? Nope, but it's good story.

Each day, I read through and edit the previous day's words and by the time I get to the end of them, I'm once again, deep in the story and another chapter or two will slip onto the page.

When the first draft is finished, the real work begins. That's when I check the story arc, character development and all that other important stuff. I edit, my critique partner does her thing, I edit more, then send it to my editor and we rinse and repeat a few times before it's ready for proofing and publishing.

Speaking of my awesome editor, she's a very busy woman and sets a schedule up to eight months in advance, so yes, I'm always on deadline.

Ally: What's the best marketing advice you've received? Do you have any marketing tips for others authors? Favorite media/promo sites.

KJ: My best advice would be to try not to suck at marketing the way I do! I'm an introvert who prefers to live in my own imaginary worlds. Sticking my neck out there to promote myself does not come naturally.

The one thing I can say for sure, is that the more books you write, the more readers you attract. And, if you only have one book to sell? Don't waste money marketing it. Wait until there are three or more and you'll get way more bang for your buck.

Ally: Do you have a work in progress?

KJ: My current project is a departure from my usual romantic suspense. It's book #2 in a series called CATS: Heartwarming Furry-tales. Each book is made up of seven short stories about feral or stray felines, and they're all told from a cat's point of view.

Ally: Try these get-to-know-you short answer questions:

a. Manicure or pedicure: Neither, I'm a country kinda girl. I occasionally use some peppermint foot crème, and I paint my toenails because I love to wear flip flops almost year round.
b. Favorite holiday food: Mashed potatoes and gravy
c. Favorite after-five drink: Strawberry Margarita (until allergies made me stop all alcohol)
d. Last book or movie that made you cry: Amelia's story, in my latest CATS book

e. Your favorite holiday tradition: A simple dinner for just the two of us.
Ally: It was a pleasure meeting you, Kathryn. Before we end today's chat, let's take a final look at Dance With Me.
---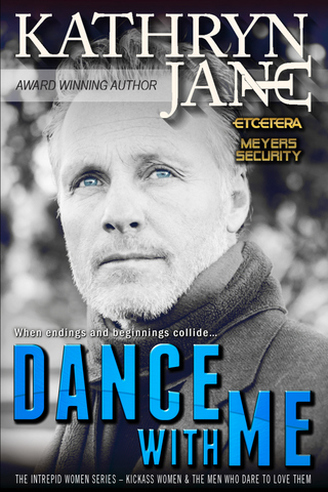 ---