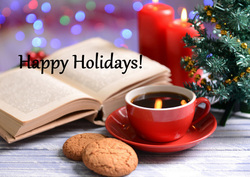 It's the holiday season... and I'm thrilled booklovers have taken time to join this week's coffee chat interview with Elizabeth Ellen Carter (author of featured book, The Thief of Hearts, a historical romance novella).

Welcome, Elizabeth! How do you take your coffee?

EE: A long black -- no milk or sugar

Ally: Perfect. A person after my own heart. While I pour, please introduce yourself.


---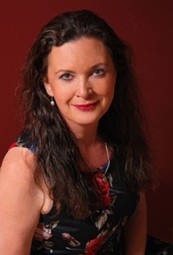 ---
INTERVIEW:

Ally: I understand The Thief of Hearts takes place during the Christmas season. Was that by design to produce a seasonal novel or just where this particular story took you? Which brings me to the broader question of what usually comes first for you: setting, plot or character? Did this story fit your unusual writing process?

EE: Even though Christmas time is summer time in Australia, I loved watching the Christmas episodes of my favourite TV shows. They were often light-hearted and fun and I wanted to write something along those lines -- and what goes well with the magic of Christmas? Magic itself, of course! From there, the setting revealed itself -- Victorian London. I love this era. It was the blending of history and tradition with technology and modernity which seemed so appropriate to bring alive a modern police investigation.

The Thief of Hearts is only a departure to my usual writing in that it is a novella-length title. I love writing full-length historical romantic adventures. But just like my other books, I like to write heroines who are thoughtful, resourceful and adventurous.

Ally: How did you chose the names and character traits for the hero and heroine in The Thief of Hearts?

EE: I named the hero, Tobias Black, for one of my childhood crushes, Swiss-born actor Oliver Tobias. He played the titular character in an early 1980s British series called Smuggler. He was dark brooding sexy - the Aidan Turner of his day. The heroine, Caro Addison came because I'd read the not often used short form of Caroline and I liked it. Fortunately, it was also a very Victorian name.

Ally: Do you prefer to write standalones or books in a series? What are the pros and cons?

EE: I started writing standalones because I prefer to read them. Once a story has ended, I want to leave the hero and heroine in that perfect moment together. But now, I'm working on a historical romance which works as a standalone but there are two supporting characters for whom I have story ideas. And on top of that I am planning a six book Medieval murder mystery series for next year. All of which is a long-winded way to say "both!"

Ally: Please tell us about your next book and when it will be available.

EE: I've submitted Dark Heart, a historical romance set in 3rd century AD Rome, to a number of publishers, so I hope that will be the next work released. Set during the turbulent times of the Barracks Emperor's 3rd Century AD Rome, Dark Heart is a historical romantic suspense.

A Roman magistrate and his reluctant slave must stop a cult that has the power to destroy the Empire.

In the thirteen years since being sold into slavery by her husband, Kyna is now a doctor in Rome. On the eve of being granted her freedom, her beloved master and mentor is murdered. As a slave she has few rights and none at all as woman. Her only hope for justice is Marcus, a magistrate with a bitter past who has reasons all of his own to seek out the killer. Rome is dangerous for those who forsake the old gods for new cults – and one cult in particular has the power to plunge the Empire into a civil war. Can Kyna trust Marcus with her freedom, her life and even her love?

In the meantime I'm finishing another historical romance called Captive of the Corsairs which is set in the early 19th century and centers on the vicious pirates of the Barbary Coast. I hope to have that read for submission by early next year.

Ally: Try your luck at a few short answer questions.

a. Favorite color of nail polish: Red. (Favourite related line from a film: "I've had two years to grow claws, Mother. Jungle Red!" (The Women, 1939))
b. Favorite season of the year: Christmas (of course)
c. Favorite accessory (jewelry, scarves, handbags, etc.) I love scarves, I have about 40 of them and wear them nearly every day.
d. An item on your bucket list: Travel throughout Europe.
e. A writer (living or dead) you'd love to interview: Agatha Christie
Ally: Thanks for visiting the blog today. Before I let you go, tell us about The Thief of Hearts. (BTW, readers, I've read this one and enjoyed it very much!)

EE: It is a sweet romance released last month and is just the thing to get you into the Christmas spirit!
---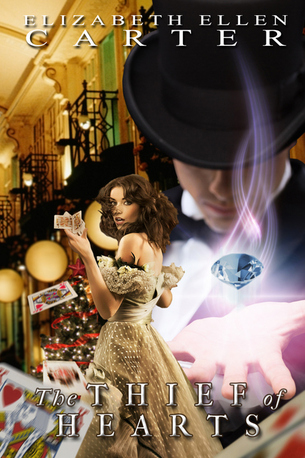 Happy Holidays! Come back soon...