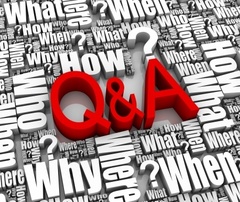 Welcome to this week's Coffee Chat!

Our guest author is Diane Burton, who writes in several genres, but is with us with her mystery hat on and brought a cozy to share, The Case of the Meddling Mama. Love the title!

Glad to have you, Diane. How do you take your coffee?

DIANE: Black. Love my Keurig.

Ally: I think my magic pot is up to the challenge. :) While I pour, please introduce yourself.


---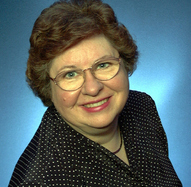 Bio:

Diane Burton combines her love of mystery, adventure, science fiction and romance into writing romantic fiction. Besides the science fiction romance Switched and Outer Rim series, she is the author of One Red Shoe, a romantic suspense, and the Alex O'Hara PI mystery series. She is also a contributor to two anthologies: Portals, Volume 2 and How I Met My Husband. Diane and her husband live in West Michigan. They have two children and three grandchildren.

Something unique that isn't in your regular bio: "As the only non-musician, I worked in a flute store that carried flutes and sheet music for flutes. I once talked to Sir James Galway on the phone."

Connect with Diane Burton online:Diane's website: http://www.dianeburton.com
Blog: http://dianeburton.blogspot.com/
Twitter: http://twitter.com/dmburton72
Facebook: http://facebook.com/dianeburtonauthor
Goodreads: Diane Burton Author
Pinterest: http://pinterest.com/dmburton72/
Sign up for Diane's new release alert: http://eepurl.com/bdHtYf
---
INTERVIEW:

Ally: Tell us about the main character in the book you're featuring today.

DIANE: For years Alex (Alexandra) O'Hara worked for her dad and his business partner at their investigation agency. When they retired, she took over. She's tall (5'10") and sturdy, like the peasants in the Old Country (she thinks), and a klutz. She's independent but thinks she has to prove herself. She gets into more trouble by falling into (and ultimately solving) major crimes.

Ally: What was your journey to publication, including bumps and missteps?

DIANE: Long and arduous. I started writing with intent to publish in 1993. My first published book was Switched, about twins switching places, in 2001. My publisher didn't like the heroine in the second book, we parted ways. Family obligations interrupted my writing until 2009. A friend told me about publishing through Amazon (Kindle Direct Publishing). I had the rights back to Switched, so I pubbed it in electronic form in 2011, rewrote the sequel and self-pubbed it in 2012. Since then, I've published two books a year (except last year), alternating between writing science fiction romance and cozy mysteries. My only romantic suspense was pubbed in 2013 by The Wild Rose Press.

Ally: If you could have a supernatural power, what would it be and why?

DIANE: Teleportation. I live close to two grandchildren and 2,000 miles from the third. If I could teleport, I could visit all of them often. They grow up too fast, so I want to spend as much time as possible with them.

Ally: Tell us about your home. Country or state. Type of residence and general setting. Do you get around mostly by car, subway, etc.

DIANE: After following my husband's job around the Midwest, we built a ranch house in a Lake Michigan resort town. We'd retired, had no ties to our last town, so we moved close to our daughter and her family (our only grandchildren at the time). I use a smaller version of this town as the basis for Far Haven, Michigan, the fictional resort town in the Alex O'Hara series. Like most Michiganders, I get around by car.

Ally: What is your next writing project?

DIANE: Since it's not released yet, getting The Case of the Meddling Mama launched is next. It is the 3rd book in my PI mystery series. Two routine cases start as an easy-peasy background check on an internet matchup and getting the goods on a philandering spouse. They end with deadly consequences.

Stay in touch with me through my links above for updates on other future releases.

Ally: Let's finish up with these quick answer questions.

a. an item on your bucket list: an Alaskan cruise

b. manicure or pedicure: pedicure

c high heels or sneakers: sneakers

d. favorite quote: "If I'd known grandchildren were so much fun, I'd have had them first." ~ unknown (probably a grandparent)

e. something unique in your handbag (or closet): Epi-pen.


Ally: Thanks for visiting the blog, Diane. Before you go, please show us more of The Case of the Meddling MaMa...

---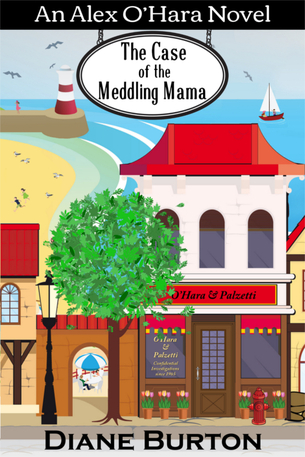 The Case of the Meddling Mama (Alex O'Hara #3)

Genre: cozy mystery
Heat level: 2 of 5

Blurb:

Once again, Alex O'Hara is up to her ears in mysteries. After surviving an attempted murder, all she wants is R&R time with Nick Palzetti. But his mother leaving his father ("that horse's patoot") and moving in with Alex puts a crimp in their plans. Then Nick leaves on assignment and the teen she rescued from an abusive father believes his buddy is doing drugs. Meanwhile, Alex has two easy cases to take her mind off her shaky relationship with Nick—a philandering husband and a background check on a client's boyfriend. Piece of cake.

Release date: April 17, 2017. Available for pre-order at $1.99. After release, it will go up to $3.99.

Amazon: http://a.co/2hk7fYF

Kobo: https://www.kobo.com/us/en/ebook/the-case-of-the-meddling-mama-an-alex-o-hara-novel

---
Thanks for spending time with us. Come back soon!