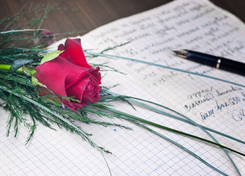 Happy Wednesday, Booklovers!

It's time to meet another author and indulge in a little book talk. This week's guest is Rolynn Anderson, a writer of romantic suspense and mystery.

Welcome, Rolynn! How do you take your coffee?

ROLYNN: Starbucks is my second home since 1971 (I lived in Seattle, then). Grande Flat White, 2% milk extra hot. On Sundays, I get whipped cream and a half pump of mocha.

Ally: Shall we pretend it's Sunday? :) My magic pot loves Starbucks too. While I pour, please introduce yourself to readers.

---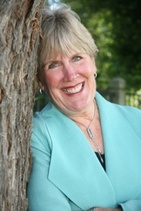 Bio:

Scandinavian, Army Brat, Wife, English Teacher, High School Principal, Golfer, Boater, World Traveler, Author. Now add a competitive nature and a love for 'makeovers.' As a principal, Rolynn Anderson and the staff she hired, opened a cutting-edge high school; as co-captain with her husband on INTREPID, she cruised from Washington State to Alaska and back. As a writer, she delights in creating imperfect characters faced with extraordinary, transforming challenges. Her hope: You'll devour her 'makeover' suspense novels in the wee hours of the morning, because her stories, settings and characters, capture your imagination and your heart.

Something unusual that isn't in your regular bio: "I am an Army brat, having lived in Germany, Japan and Korea, along with many states in the U.S. The desire to travel still runs in my blood."

Contact the Author:

http://www.rolynnanderson.com
https://www.facebook.com/pages/Rolynn-Anderson/188767867821613
https://twitter.com/rolynnanderson
http://www.amazon.com/author/rolynnanderson
https://www.goodreads.com/author/show/4990049.Rolynn_Anderson
---
INTERVIEW:

Ally: What kind of story will readers find when they open a Rolynn Anderson novel?

ROLYNN: I write romantic suspense/mystery. In a heat rating of 1-5…I'd say I am a 3.

Ally: If you could have a supernatural power, what would it be and why?

ROLYNN: Simple. I would possess one or two tactics guaranteed to get my books in the hands of LOTS of readers. Then I suppose I'd make millions by writing a book about those two tactics. :)

Ally: How did you select your genre?

ROLYNN: I am more skilled at creating twists and turns in mystery/suspense plots than I am with the intricacies of relationships, so instead of writing straight up contemporary romance, I write romantic suspense. I get to deal equally with confounding events (caused by villains) as well as chaotic relationships. A two-fer!

Ally: What's your best marketing tip?

ROLYNN: Never sit down at a book sale. Engage readers with an intriguing giveaway. Choose locations for your book sale that match the subject matter for your book. Example: I had my sale for BAD LIES at a local golf pro shop!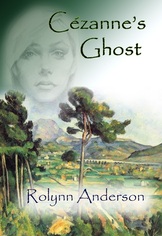 Ally: What is your next writing project?

ROLYNN: Cézanne's Ghost by Rolynn Anderson. To Be Released: August, 2017

Three American women vanish in Aix-en-Provence, France.

Leon Beaudet, former U.S. Olympic wrestler, is proud of his five-star guide business in France, where he indulges in a passion: secretly drawing the portraits of intriguing female clients.

Then, over three successive tours, three women he sketched disappear.

Aline Kerig signs up for the next ten-day outing, more beautiful and carefree than the missing women and Leon's most fascinating subject, yet. She waves away potential danger, and refuses to leave the tour.

The French police, American Embassy, and FBI roar in, worried the French tourist industry will collapse if the women aren't found. They dredge up violence in Leon's past, confounding Leon's struggle to protect Aline, find the missing women, and clear his reputation.

Ally: Are you ready for a few short answer questions? Okay, go...

a. A book your currently reading: Just started Commonwealth by Ann Patchett
b. An item on my bucket list: Play Pebble Beach Golf Course
c. Manicure or Pedicure: Pedicure
d. A favorite movie: Last of the Mohicans
e. A favorite accessory- matching jewelery
Ally: It has been a pleasure having coffee with you. Before you leave us, please tell us a little about your latest romantic suspense, Bad Lies...
---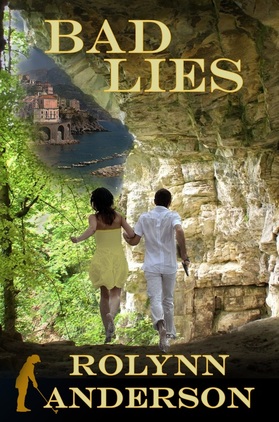 Bad Lies by Rolynn Anderson
Genre: romantic suspense

Italy's haunted caves spell danger for an American golfer and a NATO geologist
Sophie Maxwell is a late-blooming, unorthodox golfer, and mother of a precocious thirteen year-old. Determined to put divorce, bankruptcy, and a penchant for gambling in her past, Sophie goes to Italy for a qualifying golf tournament.

Jack Walker turned his back on a pro golfing career to become a geologist. As a favor to his ailing father he'll caddy for Sophie; off hours, he'll find caves on the Mediterranean coast, suitable for NATO listening posts for terrorist activity.

Someone is determined to stop Jack's underground hunt and ruin Sophie's chances to win her tournament.

On a Rome golf course and in the Amalfi coast's haunted caves, all the odds are stacked against Sophie and Jack. In their gamble of a lifetime, who wins?

Buy Link: http://a.co/bG6n4Uw

Thanks for Stopping! Come back soon.