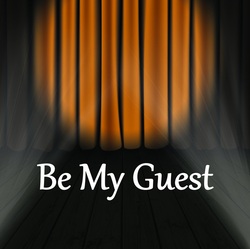 I love to host guests on my blog! Readers or writers are welcome.

But of course there are rules.

This is a family friendly blog - no nudes or overly suggestive covers; no graphic sexual content; mainstream romance.

Any genre is accepted, but according to a recent poll, my readers favor paranormal, romance and mystery fiction. Horror and scifi have also been well received.*
No requests for monetary contributions to fund your next great book or other worthy causes.
Save the political and religious commentary for some other blog.
Currently I accept three types of posts:

1. Coffee Chat interviews (I'll provide the questions.) Posted on Wednesdays.

2. Guest blog articles. Must be no more than 1000 words. Suitable topics are writing, reading, publishing, marketing, any aspect of the paranormal or holiday-related posts. Articles are typically posted on Sunday.

3. Book spotlights. Promos are posted on Saturday or Sunday as space allows.

All guest posts are promoted on twitter, Facebook and G+.
If you're interested in scheduling a post, contact me at AllyShieldsBooks@aol.com.

*If you're a thriller writer, I have a second blog for you too. Shoot me an email. :)
---