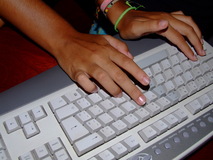 I've been working hard the last few months researching and writing Ghost Walking, the first Maggie York Paranormal Mystery. The book is currently in edits with a release planned for April 22, 2016.

And I'm ready to give you a first look into Maggie's world...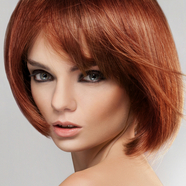 Meet Maggie York. Don't be deceived by her looks. Maggie is a no-nonsense homicide detective with a fast-track career in the New Orleans' police department. Or she was until six months ago, when a sniper's bullet changed...everything.

The department thinks Maggie's near-death experience left her with PTSD, and the captain placed her on extended medical leave. But the truth is more complicated. Maggie sees ghosts.

When previously-unknown relatives approach her about her gift, she brushes them off, refusing to believe in witchcraft or any paranormal phenomena. Instead, she sets out to track down her shooter, before her delusions become worse. But it isn't easy to ignore the spirit world--not with a recent murder victim stalking her, insisting she solve his case.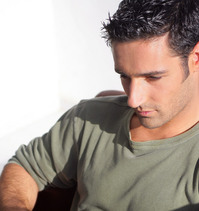 Homicide Detective Joshua Brandt is relatively new to the NOLA PD. In fact, he was hired from Boston to fill in the gaps when Maggie was injured. Her case was recently re-assigned to him, but he hasn't met her yet, due to her allegedly fragile condition.

They meet over a dead body, and again at an apartment where she shouldn't be. Josh can't figure out how the gorgeous redhead is getting there ahead of him. He can't really picture her as a killer - even for revenge - but she's hiding something.

He understands that. Josh has secrets of his own.

UNEDITED TEASER:

Maggie waved at the bartender to get his attention and pulled a photo from her pocket. "Seen this guy around?"

"You a cop?"

"Nope. Do I look like a cop?" She'd worn jeans and a tight tank top. It showed off all the right things.

"Those eyes do."

She smiled and batted her dark lashes. "Do they look better now?"

The bartender grinned in appreciation and glanced at the picture. "That's Bobby, but he hasn't been in tonight."

"You know where he stays?"

The man wiped the counter and looked around to see if other patrons were listening, before lifting a brow.

"I just want to ask him a question or two. Nothing that'll come back on you."

"He's got a girlfriend. You might find him there." He gave her an address on Toulouse. "Don't tell him who gave it to you."

"Wouldn't dream of it."

She turned away from the counter and exited the club. The moment Maggie reached the sidewalk, the back of her neck prickled, and she whirled to confront the ghostly figure in the black and gold hoodie following her. "What do you want? Get away from me," she said in a hushed growl. "You don't exist. Get!"

He silently closed in on her, the darkness inside his hood a pool of unreadable shadows.


Watch for more information...coming soon!