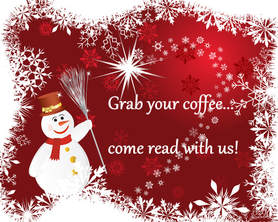 Good Morning, Booklovers!

Welcome to the last Coffee Chat of 2017! I hope you're having a fantastic holiday season, and that 2018 will be filled with wonder and a stack of incredible books. Meanwhile, let's settle in for a coffee break and meet another new author. This week's guest is mystery writer Avery Daniels.
Pull up a chair, Avery! What may I get you to drink?

AD: When I drink coffee, I use vanilla creamer, a pinch of cinnamon and a dash of Cayenne. Lately I've been drinking more tea.

Ally: Your choice. My magic pot can prepare anything. Tea? Okay, coming right up. While I prepare it, please introduce yourself to readers.


---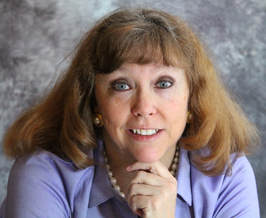 Bio:

Avery Daniels was born and raised in Colorado, graduated from college with a degree in business administration and has worked in fortune 500 companies and Department of Defense her entire life. Her most eventful job was apartment management for 352 units. She still resides in Colorado with two brother black cats as her spirited companions. She volunteers for a cat shelter, enjoys scrapbooking and card making, photography, and painting in watercolor and acrylic. She inherited a love for reading from her mother and grandmother and grew up talking about books at the dinner table.

Something unique about you that isn't in your regular bio: "I am short at 5 ft 1 in, and I can't sing in tune for anything."

Author Contacts:

Website: http://www.Avery-Daniels.com
Goodreads: https://www.goodreads.com/Avery-Daniels
Newsletter for exclusive offers: http://eepurl.com/c2DgfT
---
INTERVIEW:

Ally: What types of mysteries do you write?

AD: Iced, a Resort to Murder mystery, is a Cozy Mystery with mild heat, mostly tension.

Ally: Describe your writing process. Schedule, goals, etc.

AD: I am getting my rhythm down. I managed to get the first draft of the second in the Resort to Murder series completed in two and a half months. Now I am in edits and revisions. I am working to get the process to a few months for each book. Fingers crossed.

Ally: Who is your main character and why will the reader care about her?

AD: My main character is Julienne. She got the opportunity to receive on the job training in Resort management so she skipped college to work her way into managing resorts world wide. Her mother died when she was pre-teen and her dad tried his best. She has a gregarious and crazy aunt, uncle, and cousins who - along with dad - want to see her married and providing babies. When she is the prime suspect for murdering the pastor, she is also under pressure to just forget her dreams and job and settle down. I think we either know somebody working hard for his or her dream or may be that person and let's face it, family is often challenging.

Ally: Writers often find inspiration in all kinds of places. Who or what inspired you to write fiction?

AD: I am an avid reader and have been from a young age. I read fiction the entire time from gothic suspense and mysteries to historical fiction, fantasy, and Sci-fi. I was a teen when I wrote a short story about a young girl nursing an injured deer. Writing has been a desire for a good long while.

Ally: If you could have one supernatural power, what would it be and why?

AD: Fly! It would cut down on any commute &/or drive time, and what a sense of freedom.

Ally: What is your next writing project? Anticipated release date?

AD: NAILED is the second in the Resort to Murder mystery series and I hope to release it in February 2018 and I am editing a draft of a political thriller, THE SOCIETY, with release date hopefully in March 2018.

Ally: Now it's time for a few rapid-fire questions.
a. an author (living or dead) you'd love to take to lunch: Sir Arthur Conan Doyle
b. an item on your bucket list: Visit Stonehenge for Summer Solstice and Glastonbury, England.
c. Last book that made you laugh: Say No Moor (A Passport to Peril Mystery) by Maddy Hunter.
d. Your pets: Two black cats, short haired. They are brothers who have never been parted. I adopted them from a cat shelter and they are my sweet boys.
e. favorite after-five drink: When I imbibe I enjoy Margaritas and Mojitos. When I am bad, I have a Mud Slide (soooo like dessert). I do enjoy a good German Riesling wine too.
f. If you couldn't write anymore, what would you want to do? Painting and photography, I love the creative side.
g. a fantasy being/person you'd like to be: Wonder Woman of course!!!
Ally: It was a pleasure to meet you, Avery. I wish you a wonderful 2018. Before you leave, please show us the book that you'd like readers to add to their reading list for the new year.
---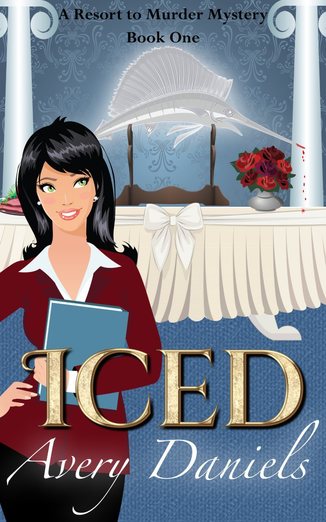 ---
HAPPY NEW YEAR!