Happy Wednesday, Booklovers!
Welcome to this week's coffee chat with mystery/romantic suspense author,
Marilyn Levinson.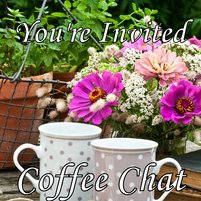 Ally: Good Morning, Marilyn. I'm making coffee. How do you take yours?

ML: I grind French roast coffee beans for my morning coffee, which I drink in a mug with a teaspoon or so of Carnation milk. Never any sugar. I sometimes have coffee after lunch and/or in the evening after dinner. If I have coffee in the evening, I mix coffee beans – half French roast, half decaffeinated French roast.

Ally: I believe my magic pot is up to fixing your usual morning brew. While I'm busy with that, please introduce yourself to readers.

---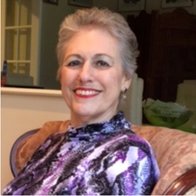 BIO:
A former Spanish teacher, Marilyn Levinson writes mysteries, romantic suspense and novels for kids. Ghosts, witches and cats appear in many of her books. Marilyn's Young Adult novel, THE DEVIL'S PAWN, includes horror and supernatural elements against an ordinary background.
DEATH OVERDUE, the first in her Library Ghost mystery series and written under the pseudonym Allison Brook, will be out in October, 2017.

Marilyn likes traveling, foreign films, reading, knitting, Sudoku, dining out, and talking to her grandkids on Face Time. She lives on Long Island.

Something about you that isn't in your regular bio: "While I love to spin my tales, I find it difficult to sit down to work on my WIP. Therefore, I write best in the late afternoon, when the words pour out and my pages get written."

website: http://www.marilynlevinson.com
my Amazon page:
https://www.amazon.com/Marilyn-Levinson/e/B001KHVLUU

Facebook: https://www.facebook.com/marilyn.levinson.10?ref=ts&fref=ts
Goodreads: https://www.goodreads.com/author/show/161602.Marilyn_Levinson
Twitter: https://twitter.com/MarilynLevinson
Pinterest: http://www.pinterest.com/marilev/
---
Interview:

Ally: While you frequently write mystery and romantic suspense, I understand you've brought something a little different today.

ML: Yes, THE DEVIL'S PAWN is a YA with some horror and supernatural elements and no romantic scenes.

Ally: As long as we're talking supernatural, what kind of supernatural power would you like to have and why?

ML: I would love to have the ability to travel instantaneously from one place to another. My second favorite supernatural power would be to be invisible. These are two powers that Rufus Breckenridge, my protagonist in RUFUS AND MAGIC RUN AMOK is working to develop in the second book in the series, RUFUS AND THE WITCH'S SLAVE.

Ally: Talk about the main genres you write and why you chose them.

ML: Perhaps it's because I'm a Gemini that I write in two main genres, mysteries and novels for kids, and love writing them both. I didn't choose them—they chose me. I started writing novels for kids when my two sons were small. I still enjoy writing from the point of view of a young person who is first experiencing his or her sense of self and abilities.

I love writing mysteries because of the danger and solve-the-puzzle elements. Writing mysteries allows an author to explore the dark side of human nature. I love to write about my characters' relationships with one another and to delve into their past secrets which impact their present decisions and actions. Writing mysteries gives me free rein to do this and more.

Ally: Where do you write? Do you have a writer's cave? Do you listen to music?

ML: I write in my upstairs office. I have a large computer screen because my vision isn't the greatest. I hate to admit that my desk is covered with papers of all sorts. I always mean to clear it up; I even start to put things in order, but I don't get very far. I'm surrounded by books—in book cases, piled on another desk, stacked on a low filing cabinet, and I've small pictures of cats I've cut out and pasted on the side of one of my bookcases. I've a printer, of course, pictures and small tapestries on the wall from places I've visited. My red cat Sammy always sleeps on the floor a few feet from my chair.

I don't listen to music when I write. I prefer silence. I occasionally look outside my window.

Ally: What is your next writing project?

ML: My cozy mystery, DEATH OVERDUE, the first in my Haunted Library Mystery series, will be out in October. Carrie Singleton forgoes her purple hair and Goth attire to become head of programs and events of the Clover Ridge Library. She finds herself embroiled in solving a cold case and a new murder with the occasional help of the library's sixty-something ghost amid family squabbles, romance and discovering her place in life. Those who have already read DEATH OVERDUE find it fun read.

Ally: It sounds like an enjoyable read. I'll put it on my Watch For list. Okay, now, I love quick answer questions. Shall we try a few?
a. favorite book: I've two favorite books that are as different as night and day (remember, I'm a Gemini) One is Edith Wharton's HOUSE OF MIRTH; the other is Vikram Seth's A SUITABLE BOY
b. book you're currently reading: I'm reading Tracy Weber's A FATAL TWIST (a mystery) and Margaret George's THE CONFESSIONS OF YOUNG NERO
c. favorite tv program: "Blue Bloods" is one of my favorite shows
d. favorite accessory: I love earrings. And shoes. I wear 8 narrow, and it's difficult to find many shoe styles in narrow sizes. I don't wear very high heels any longer. Love sandals.
e. What are your hobbies? Reading, doing crossword puzzles, Sudoku, knitting

Ally: I've enjoyed our visit today. Thank you for coming. Before you go, let's show readers your YA book. Please tell them a little about your main character and the plot of The Devil's Pawn.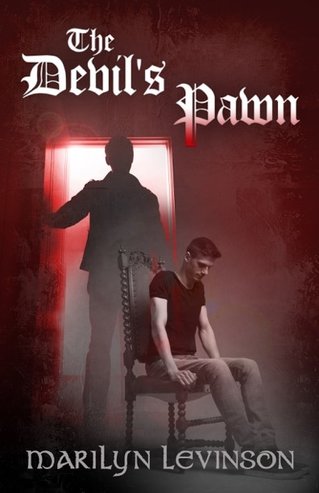 ---