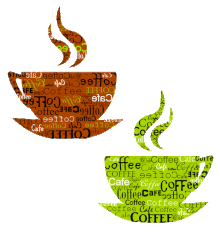 Welcome to the Coffee Chat!

This week's guest author is cozy mystery writer, Leeann Betts, featuring her novel, Petty Cash (A By the Numbers cozy mystery).

Thank you for coming, Leeann. How do you take your coffee?

LB: I like it with cream only – I used to drink it with French Vanilla, but in my new world, I limit sugar intake, so I learned to drink it with cream – not milk, not coffee creamer fake stuff – cream.

Ally: I can take care of that. While I get our drinks ready, please introduce yourself.

---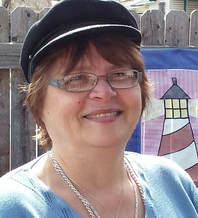 About Leeann:

Leeann Betts writes contemporary suspense, while her real-life persona, Donna Schlachter, pens historical suspense. She has released seven titles in her cozy mystery series, By the Numbers, and Petty Cash released in December. In addition, Leeann has written a devotional for accountants, bookkeepers, and financial folk, Counting the Days, and with her real-life persona, Donna Schlachter, has published two books on writing, Nuggets of Writing Gold and More Nuggets of Writing Gold, compilations of essays, articles, and exercises on the craft. She publishes a free quarterly newsletter that includes a book review and articles on writing and books of interest to readers and writers. All books are available on Amazon.com in digital and print, and at Smashwords.com in digital format.

Something unique that isn't in your regular bio: "Although I am an alter-ego, I have my own wardrobe to enhance my 'cute and perky and everything I'm not,' as Donna would say."

Author Contacts:

Website: www.LeeannBetts.com Receive a free ebook just for signing up for our quarterly newsletter.
Blog: www.AllBettsAreOff.wordpress.com
Facebook: http://bit.ly/1pQSOqV
Twitter: http://bit.ly/1qmqvB6
Books: Amazon http://amzn.to/2dHfgCE and Smashwords: http://bit.ly/2z5ecP8
---
INTERVIEW:

Ally: Authors love to talk about their characters, and we're eager to hear about yours. Who is your main character? Why are we going to like her?

LB: Carly Turnquist, is a forensic accountant with a nose for mysteries. She's been trained to ferret out hidden assets, and often works for divorce attorneys, estate liquidators, tax attorneys, and the like. She tends to let her heart rule her head, and so finds herself in lots of jams. She's married to Mike, a computer programmer. She is fiercely loyal, and is justice-oriented as well as badge oriented, meaning she likes to win but plays by the rules—most of the time. I think readers will care about her because she has a little bit of all of us in her—and she doesn't take herself too seriously—most of the time.

Ally: Who or what inspired you to write fiction?

LB: I love to read mysteries and suspense, and wondered if I had at least one book in me. I took the NaNoWriMo challenge in 2002, and have been seriously writing to keep up with that challenge ever since.

Ally: Tell us about your favorite, non-writing hobby.

LB: Hubby and I have just taken up Bob Ross painting—you remember him, big Afro, do a painting in 30 minutes. Well, it takes us longer than that, but after 2 classes, we have 4 completed paintings that look similar but aren't. I'm enjoying seeing this non-linear creative side of both of us.

Ally: If you could meet Agatha Christie, what would you talk about?

LB: I'd ask her about her story ideas, where she got them, how much was autobiographical, and if there were more stories she wanted to tell.

Ally: What is your present work in progress? Anticipated release date?

LB: My next project will be book 8 in the By the Numbers series. I haven't decided on the details, but the release date is by June 30th. No pressure J

Ally: These next short answer questions are all about you:
book you're currently reading: The Historian by Elizabeth Kostova
an item on your bucket list: An Alaskan cruise – research for another installment in the Carly series.
manicure or pedicure – both, although I only indulge in pedicures at the moment.
favorite movie: a tie between Witness for the Prosecution and Air Force One
favorite quote: I can be as spontaneous as anybody if I'm given enough notice.

Ally: Thanks for sharing your morning with us, Leann. Good luck on meeting that June deadline! Before you hurry off to get started, let's take a look at your featured book.
---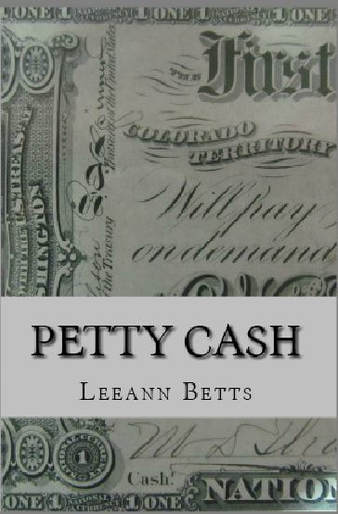 Petty Cash by Leeann Betts

Genre: Cozy Mystery
Rating: G

Can Carly enjoy a peaceful vacation on Cape Cod, or will a local ghostly legend and a murder keep her too busy to notice what else is going on around her?

Carly Turnquist, forensic accountant, is headed off for another mystery. Or two. Or three.

She and hubby Mike head to Cape Cod as emotional support for their daughter Denise and her dentist husband Don who finds himself in the middle of a potential practice dissolution. But when their host fails to make an appearance, and a tropical storm blows through the area, things are topsy-turvy.

Then when their host's body washes ashore, Don is suspected. After all, they'd had several arguments witnessed by a number of people., not to mention a sizeable partnership life insurance policy--with Don as sole beneficiary in the event Mo pre-deceases him.

Add into the mix a local ghostly legend that keeps appearing in a haunted lighthouse, a local fisherman with a costly secret, and a blossoming friendship between her grandkids and a local named Sammy, and Carly has her hands full.

Buy Links:

Amazon ebook: https://www.amazon.com/Petty-Cash-Numbers-Book-7-ebook/dp/B078H33ZD6
Amazon PB: https://www.amazon.com/Petty-Cash-Numbers-Leeann-Betts/dp/1943688427
Smashwords: www.smashwords.com/books/view/788748
---