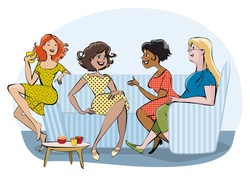 Welcome, Booklovers!
We're talking with Teen/YA paranormal author Jennifer Loiske this week. Nice to have you, Jennifer. How do you drink your coffee?

JENNIFER: With milk, and if I have a choice I never choose a regular coffee but something sweeter…caramel or vanilla coffee.

Ally: I can fix you right up. Why don't you show readers your bio and include something unique you don't usually reveal?


---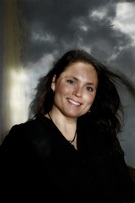 Author Bio:
Jennifer Loiske lives in Finland in Naantali, which is a small sunny town on the southwest coast. She is a Teen/YA paranormal fiction author, with four exciting series available worldwide. McLean Twins series for teen readers, Immortal Blood series for mature young adult readers, Blood Hunters series, also for mature young adults, which is a follow up for Immortal Blood series and is created by the readers' requests, and The Shape Shifter series for anyone age 16 and up.

Jennifer's stories are full of creatures of the night. Vampires, demons, witches, shape shifters…but even if they are mostly fiction you can find a hint of a truth in every story. Jennifer loves to research so every time she gets an idea of a new story she does a crazy Google session looking for places, old myths, names, folklores, magical items…anything that could spice up her story and make it more real for the readers. Jennifer is also part of Authors For Charity, an international author alliance, and team member in Epilepsy FI magazine. She is a pre-school teacher by profession.

And something unique: I'm really scared of the darkness, which probably has a lot to do with my wild imagination. I sleep with my lights on (just in case…) and a knife under my pillow…paranoid much…ummmh…let's move on to the next question…

Author links:
https://www.facebook.com/AuthorJenniferLoiske
https://twitter.com/jenniferloiske
https://www.goodreads.com/author/show/5821849.Jennifer_Loiske
http://www.amazon.com/Jennifer-Loiske/e/B0054QIXPY
https://jenniferloiske.wordpress.com
https://fi.pinterest.com/authorjloiske/
---
Ally: We'll start with an easy one. What type of paranormal beings do you write? And why?

JENNIFER: I write about vampires, demons, shape shifters and witches…basically about anything that interests me. I've always been drawn to anything supernatural but there are things (read ghosts) that scare the crap out of me, so yeah, I'm playing safe here and sticking with the creatures I can handle.

Ally: What supernatural creature would you like to be? Or what supernatural power would you like to have?

JENNIFER: Hmm…there are so many! I would probably want to be a vampire. Not a sparkling one, but more like the ones in The Vampire Diaries. It would be cool to be immortal, have some super skills but most of all I'd like to be able to read minds (Edward kind of mind reading)…it would definitely give an advantage in so many things! Oops, I think I answered both of your questions!

Ally: What's the most unusual marketing you've tried? Details please. :) Would you do it again?

JENNIFER: I once put my book on a bestselling YA books shelf on Barnes & Noble just to see if anyone would grab it. They did, which was kind of awkward since it wasn't for sale there…lots of weird explanations followed, blushing and being baffled…Luckily I don't have to do that again since now they have all my books on their shelves and people can buy them directly from the shop or through their website!

Ally: What's your current work in progress? Can you give us a hint what it's about?

JENNIFER: It's the final part of McLean Twins series. Shannon and Ian (the protagonists) will have to beat the demon that is possessing their father, evict an evil witch into a perdition and form an alliance with the ancient witch coven. So it's a busy week for thirteen-year-old teen witches!

Ally: Give me the first answer that comes into your head...


a. Did you drink green beer on St. Paddy's Day? – Nope
b. Color and flavor of your toothpaste – White with blue stripes. Mint.
c. Most unusual thing in your purse – Dog whistle
d. An item on your bucket list – Black sailing boat…What? It's an item…sort of. :)
e. Favorite springtime flower – Grape Hyacinth
Ally: I've enjoyed sharing coffee with you, Jennifer. Before you take off to write the next book, will you show us what you brought with you?
---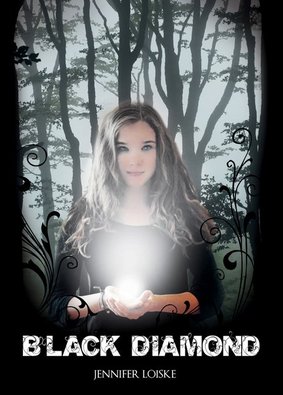 Blurb of Black Diamond (Book One of McLean Twins series):
After her mom's sudden death, twelve-year-old Shannon McLean has to move from the US to the English countryside to live with her mysterious father, Connor McLean, whom she hasn't seen since she was a baby. Soon she discovers that he doesn't want her around and her moving into his huge manor, Greyman Hill, is nothing more to him than a compulsory deal. But if he does not exactly give her a warm welcome, his servant Robert is most likely an incarnation of evil. He runs the house with an iron touch and makes everyone who works there his little puppets.

Weird things start to happen and the whole place scares the crap out of Shannon. Her dad can control her just by looking at her. The walls are full of secret passages and apparently she has the talent to awaken the ghosts in them. Every day is worse than the day before and she wants badly to run away but discovers it's impossible. If she wants to stay alive she has to do exactly as her dad says or else she will not only jeopardize her own life but also the lives of the people around her.

While Shannon struggles to find the magic inside her, Connor is slowly turning into a demon. One carelessly spoken word from her could either save or destroy them both. In the end she has to decide whether to save herself and her loved ones, or lose her dad to the darkness and evil that threaten to eat his soul.

Buy Link for Black Diamond: http://authl.it/1ax
Buy Link for Demon's Touch (book two): http://authl.it/2mf

McLean Twins series: https://www.youtube.com/watch?v=rCgD_HB6j08
---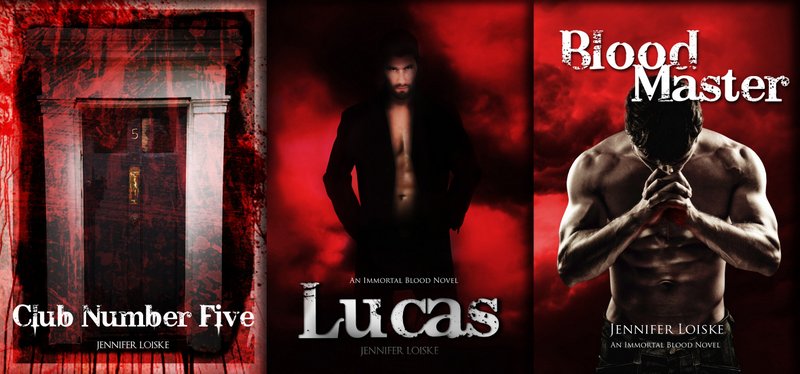 Blurb of Club Number Five (Book One of Immortal Blood series):

Samantha Green wanted nothing but to be normal, have a shallow life with smoking hot Jonathan Blake and an unforgettable senior year at Regents East High. But one morning she wakes up as a vampire. She has no idea who bit her or why. All she knows is she didn't want it. Now her new life is full of secrets, deceit and fear, not to mention raw meatballs and red nectar that is definitely something else besides strawberry juice. Samantha tries to act normal. She pretends to like her mom's chicken salad, goes to school and learns how to survive on her own, but what can she do when she finds herself inside of a devious conspiracy, strikingly fast hunters, secret clubs and mouthwateringly gorgeous boys and the only food she can catch is her best friend, Kate Walker's, wrist?

Buy Link: http://www.amazon.com/CLUB-NUMBER-FIVE-Immortal-Blood-ebook/dp/B0095K4RMS

Book Trailer: The Shape Shifter series: https://www.youtube.com/watch?v=vJILpjPKsYI
---
Thanks for joining our coffee chat today. Come back soon!