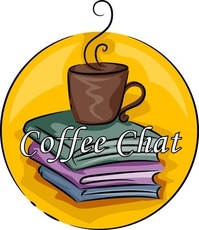 Happy Wednesday, booklovers!

It hardly seems like another week has gone by, but this is the day we have the pleasure of visiting with another author. Today's guest is James DiBenedetto.

Welcome, James! What may I get you to drink?

JJ: Orange juice is my usual morning drink (never got the taste for coffee).

Ally: Well, we won't hold that against you. :) One glass of OJ coming right up. In the meantime, please show readers your bio.
---

BIO:

J.J. (James) Dibenedetto's fans would swear he's got a sixth sense when it comes to seeing into the minds of others and often wonder if his stories could possibly be fiction. He enjoys suspending disbelief with suspenseful paranormal tales that are a perfect blend of reality meets fantasy.

His popular Dream Series continues to delight readers with each and every exciting installment.

Born in Yonkers, New York, he currently resides in Arlington Virginia with his beautiful wife and a cat he is sure has taken full advantage of its nine lives. When it comes to the cat, he often wonders, but then again it might just be his imagination.

Ally: Tell me something unique/unusual that isn't in your bio:

JJ: I married my wife at Graceland, in the little chapel on Elvis Presley's estate.

Social Media Links:
My Website
Audiobook Samples
Facebook
Twitter
Goodreads
Smashwords
Pintrest
Amazon Author Page
---
Ally: What type of paranormal books do you write? What led you to that choice?

JJ: My books are a combination of paranormal romance and suspense. It wasn't really a choice to write that. The idea that led to the books (my heroine, Sara, can step into other people's dreams) brought the main characters and the plot right along with it.

Ally: Lay out your writing day for us: when, where, how long, etc.

JJ: Whenever I can fit time in. Usually I try to do an hour at least when I get home from work, but any other spare minutes I can find, I use. And I'm always thinking about the current or the next book, playing out scenes in my mind when I'm on the bus or out walking or wherever.

I work on my desktop computer (I can't write using the touchscreen keyboard on my iPad, and I can't read my own handwriting, so using a notebook to write by hand is out).

Ally: What is your current work in progress?

JJ: I'm 10,000 words into the tenth and last Dream Series book, DREAM WEDDING. It brings the series full circle – at the end of the first book, Sara is about to get engaged to her college sweetheart, and in the new book, her daughter's doing the same thing.

Ally: It's time for a few quick answer questions:
a. favorite summer sport: Baseball
b. favorite current song: that's tough. I listen pretty much exclusively to my iPod, and almost exclusively classical music and opera.
c. What kind of car do you wish you drove? Before I can answer that, I'd have to learn to drive!
d. How many books do you hope to write/publish in the next five years? 10, two a year, ideally.
e. a word you overuse in your writing: "that"

Ally: Thanks for visiting today! I've enjoyed chatting with you. Before we wind things up, tell us a little about the Dream Series and show us the book you brought.

JJ: What if you could see everyone else's dreams? That's the question Sara has to wrestle with in the Dream Series. We first meet her as a shy, bookish college student who doesn't think there's anything extraordinary about herself. And then the dreams start…

Over the course of the series, Sara learns to live with these supernatural dreams and all the trouble they plunge her into. At the same time, she grows from a student to a practicing doctor; and from a single girl to a wife and mother. But every time she thinks she's got everything figured out, life – and her extraordinary dreams – teach her that she's always got more to learn…

---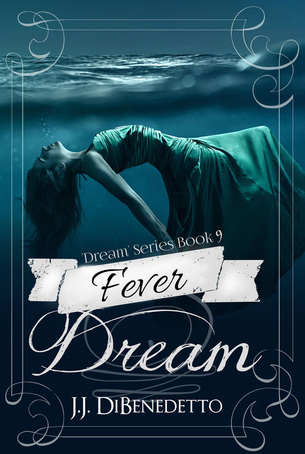 ---
Thanks for stopping by! Come back soon...

---