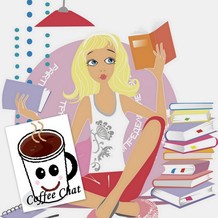 Happy Wednesday, booklovers!

We have another great author with us today. As you'll learn, she's a well-traveled lady, but she's here to talk about writing...and murder.

Welcome, Maria. How do you take your coffee?

MARIA: I drink my America coffee with 2 sugars and a drop of milk.
I drink espresso corretto, sugar and a drop of grappa, only after meals in Italy.

Ally: Since my magic pot can produce anything, shall we pretend you've just finished a scrumptious meal in Italy? That doctored espresso is coming right up. :) While I work the magic, please tell readers who you are.

---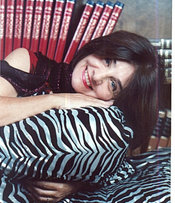 BIO: Best selling author Maria Grazia Swan was born in Italy, but this rolling stone has definitely gathered no moss. She lived in Belgium, France, Germany, in beautiful Orange County, California where she raised her family, and is currently at home in Phoenix, Arizona--but stay tuned for weekly updates of Where in the World is Maria Grazia Swan?

As a young girl, her vivid imagination predestined her to be a writer. She won her first literary award at the age of fourteen while living in Belgium. As a young woman Maria returned to Italy to design for--ooh-la-la--haute couture. Once in the U.S. and after years of concentrating on family, she tackled real estate. These days her time is devoted to her deepest passions: writing and helping people find the perfect home.

Maria loves travel, opera, good books, hiking, and intelligent movies (if she can find one, that is). When asked about her idea of a perfect evening, she favors stimulating conversation, Northern Italian food and perfectly chilled Prosecco--but then, who doesn't?

And there is her latest attempt at conquering the world of readers-who-love-Italy-and-anything- Italian. Yes, she has a new series out thanks to Gemma Halliday Publishing. The Lella York's series has released 3 books to date:
Murder under the Italian Moon, Death Under the Venice Moon and the newest addition Murder Under The Desert Moon.

Her existing series, Mina's adventures, has five current titles: #1 Love Thy sister; #2 Bosom Bodies; #3 Italian Summer; #4 Ashes of Autumn; #5 A Cat to Die For.

Something unique about me? My father was the butler for the Vicomtesse de Walkiers. (Belgium)


Contact the Author:

www.mariagraziaswan.com
https://twitter.com/scrittrice
https://www.facebook.com/MariaGraziaSwan
https://www.goodreads.com/author/show/298316.Maria_Grazia_Swan
---
Ally: Tell us what kind of books you write. Do you write in more than one genres or in more than one name?

MARIA: I write fiction and non fiction. For years I wrote a relationship column for singles over 50, that's the non fiction part, it helped me land an agent. But my passion is fiction. I have 2 series.

The Lella York's series is published by Gemma Halliday Publishing. It's romantic suspense, with the main character, Italian born Lella York who is over 50. However..my publisher likes to list the books under cozy. No comment.

My indie series, Mina's adventure is also romantic suspense, and it's the one I'm more passionate about it, probably because I can write whatever I want. Maybe I'm a control freak????

Ally: What was your journey to publication? How did you make the decision of indie vs traditional? Are you happy with the choices you made?

MARIA: I've been writing for so long..when I started out Indie was a dirty word. I was originally published by traditional publishers. At some point I was able to reclaim the rights and self published that series. I guess I'm a hybrid author? One of my series is self published the other one not.

The publisher sells more copies, but self publishing allows me more freedom and I get to keep 100% of the royalties…decision, decision…frankly, I'm still trying to decide. Stay tuned…

Ally: How do you select names for your characters? Do you look up the meaning, seek a certain ethnic background, use a name associated with the character personality, or pick them out of a hat?

MARIA: You had to ask me that. Believe it or not, that's the hardest part of writing fiction. For me. I'm Italian. All my main characters are Italian born women living in the United States. I hate, yes, H A T E parents who stick their kids with foreign or made up names no one can pronounce. It's terrible for the kids. So I try to find names that are easy to pronounce and remember for people on both sides of the ocean.

Ally: When you've finished a project, how do you decide what to write next? What influences that selection? And BTW, what is your next project?

MARIA: Mina's adventures #5 was released on July 15th. I am working on #6. Why? I tend to get into my character's head and then I stay there weeks after the book is done. I've come to the conclusion that it is more time effective to just write the next book instead of mopping around feeling miserable because every time I attempt to work on the other series, I can't rid myself of that voice from the book I just completed…it's an Italian thing, it's call passion…

Ally: Let's try a few quick get-to-know-you questions.

a. favorite suspense writer: Daphne Du Maurier
b. If you couldn't write, what would you do instead? Sewing, I have a background in dress designing.
c. An item on your bucket list: Visit New Zealand
d. Favorite snack food: yoghurt and nuts
e. A frequent pizza topping you refuse or pick off: anything spicy.

Ally: Thanks so much for visiting today! Come back anytime. Please show us a little about your book before you go.
---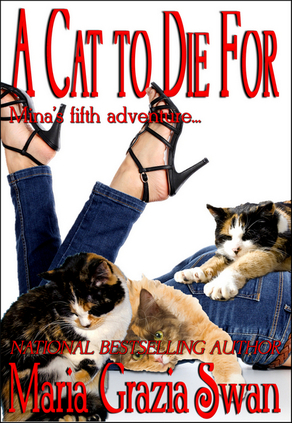 Book Blurb:

Mina Calvi's new Furry Friends Foundation is a dream come true for the formerly footloose young woman. Her no-kill shelter rescues and places dogs and cats into new forever homes, and it gives Mina a purpose in life.

But changes are looming on a perfect Sunday afternoon at the Dana Point Marina where she is minding the adoption booth.

A Greek heiress, young, petite and beautiful, shows up on the arm of the love of Mina's life, Diego Moran. And worse, she wants to adopt Mina's calico cat, Houdini. The spoiled woman will not take no for an answer. Why is she so insistent on getting Houdini when she already owns a look-alike cat?

When Houdini is cat-napped, the cat-sitter murdered, and the ransom demand sent to the heiress, Mina has to keep her wits about her to get her beloved cat home safely, and to keep her heart from getting broken again by Diego, who inexplicably pops up at every turn of the unfolding drama.



Buy Links:

Amazon US: http://www.amazon.com/dp/B011HDCSIA
Amazon UK: http://www.amazon.co.uk/Cat-Die-Minas-Adventures-Book-ebook/dp/B011HDCSIA
---
Have a great week, and come back to visit again!

---