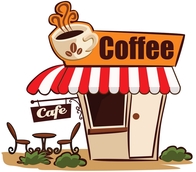 Welcome to this week's Coffee Chat!

Paty Jager, a mystery and historical western romance writer, and I will be talking about books, the writing process, marketing, and maybe a few other things. :)
I have my usual black coffee. Paty is drinking mint hot chocolate. Grab your favorite drink, pull up a chair, and join us!

Let's start by taking a look at Paty's author bio.

---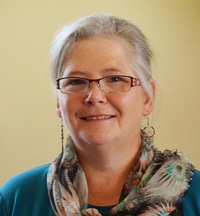 ---
Ally: Now that we know who you are, let's hear about the mystery you brought with you. Talk about your Native American sleuth, her interesting grandmother, and why you chose these characters. Is this an ongoing series?

PATY: Shandra Higheagle was kept from her Native American Heritage by her step-father and her mother. Her Nez Perce father died in a rodeo accident when Shandra was four. She visited her Nez Perce grandmother once as a teenager and came away knowing she had a connection with her grandmother, even though her parents told her it was an old woman's tale. When her grandmother dies, Shandra is asked to attend the Seven Drum ceremony after the funeral. At the ceremony she feels her grandmother, and then as Shandra becomes embroiled in a murder, her grandmother comes to her in dreams showing her clues to solve the murder.

I have always had a fascination with Native Americans, particularly the Nez Perce. Before the white man came west, the Chief Joseph band of Nez Perce summered and wintered in the county in Oregon where I grew up. I've always felt they should have more of a presence in the county. They do now, holding powwows and setting up cultural centers. But it wasn't always that way. I could go on and on about the Wallowa Nez Perce. Shandra's roots are in this band who resides on the Colville Indian Reservation in Washington State.

And to answer the question of is this an ongoing series? Yes! I have four books out in this series, three more to be released in 2016 and at least that many more ideas jotted down.

Ally: How long does it take you to write a book from first concept to submission to publisher/editor? How much revision/rewriting do you do prior to submission?

PATY: I would say three months. I am a self-publishing author. It usually takes me a couple of months with life interruptions to write a book. But if I don't have interruptions I can write a book in a month. Once I'm happy with the manuscript, I send it to my critique partners who then make comments. I get it back, go through it working in their suggestions or thoughts, then I send it off to two beta readers. When it comes back from them if they have valid comments, I fix those and then I go through it with an editor's eye (I was an editor for a small press for several years), then I send it off to a proof reader and a copy editor. When it comes back I fix anything they found wrong, go through it one more time looking for errors. When it is as perfect as I can get it, then I format the document for the various ebook vendors and a print book. After that I upload the files to the appropriate vendors. I'm also part of an author cooperative, Windtree Press, I upload books to be sold from their website as well.

Ally: What new writing project will keep you busy the next few months?

PATY: At the moment I am starting a new historical western romance series called Letters of Fate. The hero receives a letter that changes the course of his life and brings him in contact with the heroine who steals his heart.

After that is finished, I'll be writing the next Shandra book. I'm still tossing around titles but it will be set partly at a New Mexico art show with her current love interest, Ryan Greer a Weippe County Detective, suspected of killing Shandra's ex-lover.

Ally: Since all of us are also in the marketing business, what are your favorite methods? What's the most unique thing you've tried?

PATY: I like to blog and do FB parties. They are the most fun and get me the most exposure without costing a lot of money. I like to make unique swag. I make a beaded book thong that is different and relates to the book for each book I make in print. For one reader conference I made ereader covers with my website stitched on the inside. I really need to make more of those…

Ally: One last thing, before we show readers your book: a few quick answer questions.

a. favorite color of nail polish - Purple
b. last song you played on any media – Close Your Eyes by Meghan Tranor
c. a book you've read more than once and would read again – Nora Roberts; Born of Fire, Born of Ice, Born of Shame
d. an item on your bucket list – visiting all 50 of the U.S. States
e. a famous fictional character you'd love to meet: Mrs. Polifax (Ally comment: Oh, my, wouldn't that be a lively time!)
Ally: It's been a pleasure meeting you, Paty. I hope you'll be back to tell us about Shandra's future adventures. In the meantime, we better get caught up on the series...
---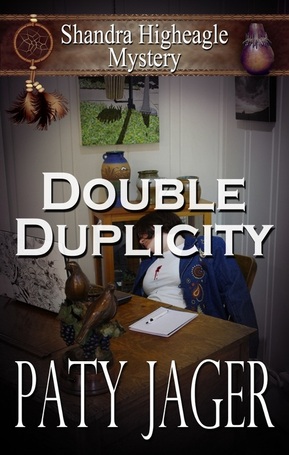 ---
Thanks for visiting today. I hope you come back soon...

---