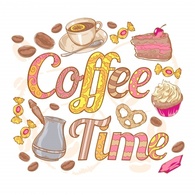 Happy Wednesday, Booklovers!

It's time for our weekly coffee chat! Today's guest is romance writer, Barbara Meyers, and we need to warn younger readers up front that her books are rated 18+. Any of her links may lead to adult content, too mature for those under eighteen.

Welcome, Barbara! How do you take your coffee?

BARBARA: With ½ a Sweet and Low and cinnamon powder.

Ally: Unique. While I serve, please show readers your bio.

---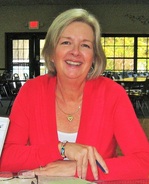 ---
Ally: Tell us how you chose your genre, what influenced that choice, and what about it makes it especially appealing.

BARBARA: I chose contemporary romance because it's what I like to read and I'm too lazy to do research for historical or any other genre. I like contemporary because it gives me the flexibility to go in a more comedic or suspenseful direction, or to combine those two sub-genres as I did in FANTASY MAN.

Ally: I know you're bringing a new release with you today. What type of marketing do you do around release day? Online parties, in-person book signings, Tweets, blog tours, etc?

BARBARA: Oh, I'm terrible at marketing. But I'm trying to get better. I'm on Twitter all the time now. Some of my fellow Samhain authors and I just did a Facebook party with all kinds of cool prizes. It was a blast. Two excerpts from chapter two of FANTASY MAN were posted on my blog in late January. Commenters can still enter to win a copy just by posting a comment. I'll be doing a Twitter contest soon, which is to reply to my post with a fun or factual fantasy. Cleverness will count and a copy of FANTASY MAN is the prize. I've got lots of ideas. Just need more time to implement them. If you follow me on my FB author page and/or Twitter, you'll hear about everything I'm doing and where I'll be, which is mostly Central Florida. Sorry you missed it but I just did a booksigning on February 6th.

Ally: What's the last book you read (other than your own) that impressed you and why? Memorable, believable characters, intriguing plot, author's voice/style, or something else?

BARBARA: ASHES by fellow Samhain author Sophie H. Morgan. Everything about this book impressed me, even though it isn't what I normally read. Sophie created a kick-ass heroine and a cast of intriguing supporting characters, plus a truly wonderful hero. I am a sucker for really good writing and Sophie's writing just blew me away. ASHES is the first book in a series and I know I will be reading every one of them the minute they are released.

Ally: What's the best piece of advice you've received about writing? And the worst? Why?

BARBARA: BEST: I have a quote from Calvin Coolidge above my desk. It starts with, "Press on. Nothing in the world can take the place of persistence." And another one from a Writer's Digest about how wanna be writers give up easily and successful writers never do. I truly believe persistence wins every time. If you give up, your big success could have been just around the corner, but you'll never know.

WORST: "It's all about marketing." While this may be true, it's depressing. I'd like to live in a world where it's all about writing a really good book.

Ally: Quick answer questions:


a. morning or night writer: morning
b. last movie that made you cry: The one with that Shalene? Woodley actress where she had cancer and her boyfriend died. No idea of the title. (I don't watch a lot of movies and I rarely cry.) (Ally comment: The Fault in Our Stars?)

c. favorite spring flower (I'm looking ahead!): I'm not a gardener! Um, lilies? Tulips?
d. If you could visit any well-known fantasy world (adult or children's fiction), where would you be? Alice in Wonderland maybe?
e. Something you've never done, but would love to: zip lining

Ally: Thanks for chatting with us today. Let's show readers your book now...

---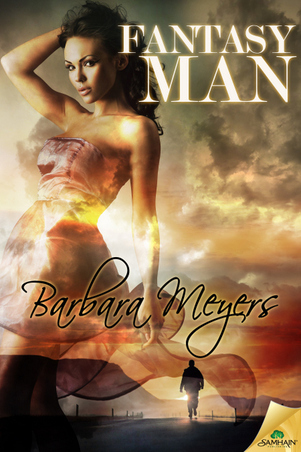 Blurb:


One lie of omission could turn her wildest dream into a world of hurt.
Quinn Fontana never thought witnessing two murders would lead to her first taste of freedom. But when her overprotective brother puts her on a plane for L.A. to hide until it's time to testify, she can't stop the shiver of anticipation.

If her life is going to be cut short, she plans to live it to the fullest. And that includes seducing her intended protector—her brother's best friend and star of her private fantasies.

When security consultant Reif Callaghan awakens after a rowdy night out with his coworkers to find a warm, willing woman in his bed, he's almost past the point of no return when he realizes it's Quinn. And he's come way too close to debauching his best friend's little sister.

Her enticing offer—one night, no holding back, no regrets—is a temptation he can't resist. Until he realizes she's been hiding a piece of vital information that could cost not only their one chance to turn fantasy into reality, but their lives.



Warning: Contains fantasy-come-true sex, get-it-out-of-their-system sex, angry-as-hell sex, and on-the-run sex. Also, accidental ferret-napping. Asthmatics are advised to load up on antihistamines before reading.Buy Links (18+ DO NOT CLICK unless you are over eighteen):

Samhain: https://www.samhainpublishing.com/book/5708/fantasy-man
Amazon: http://www.amazon.com/Fantasy-Man-Barbara-Meyers-ebook/dp/B016XTOR2I/
All Romance Ebooks: https://www.allromanceebooks.com/product-fantasyman-1918851-149.html
Barnes&Noble: http://www.barnesandnoble.com/w/fantasy-man-barbara-meyers/1122833111?ean=9781619231719#productInfoTabs
Kobo: https://store.kobobooks.com/en-us/ebook/fantasy-man-8
ITunes: https://itunes.apple.com/us/book/fantasy-man/id1051199236?mt=11
---
Thank you for joining us. Come back soon!