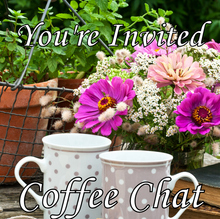 Welcome, Booklovers!

We're meeting another new author today, Sandra Orchard, who writes romantic suspense and mysteries...and sometimes with a touch of humor.
Greetings, Sandra. Can I pour you some coffee?

SO: Although I love the smell of coffee, I never acquired a taste for it. However, I love chocolate-covered espresso beans. My publisher actually got me addicted to those. :)

Ally: I can honestly say that's my first request for chocolate espresso beans, but my pot is magic. It can produce anything. While I figure this one out, please show readers your bio...

---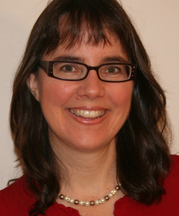 BIO:
Sandra Orchard—winner of the RT Reviewers' Choice, the National Readers' Choice and the Daphne du Maurier Award of Excellence—leaps off the garden trails of her herbal-researcher-turned-amateur-sleuth (Port Aster Secrets) series, to the museum corridors of her plucky FBI art crime agent Serena Jones, in A Fool and His Monet. When not plotting crimes, Sandra plays make-believe with her grandchildren or hikes with her hubby along the escarpment, near their home in Niagara, Canada.

Something unique not in your regular bio: "I've done everything from design and build a horse run in to side the house, to renovate the bathroom and install flooring and trim. A back injury curbed a lot of that activity, but…led to me pursuing my dream of writing."

Author contact links:

www.SandraOrchard.com
www.Facebook.com/SandraOrchard
https://www.pinterest.com/AuthorSOrchard/
Subscribe to newsletter: http://bit.ly/OrchardNews
http://bit.ly/Goodreads_SandraO

Check out book Bonus Features at: http://sandraorchard.com/extras/bonus-book-features/
---
Ally: What was your journey to publication? How long did it take? Anything you'd change in hindsight?

SO: I learned the craft for a few years—attending conferences, joining online writers' groups etc—wrote several manuscripts and acquired an agent. Almost exactly six years to the day that I started writing my first novel, I got the call that Harlequin wanted to buy one of my manuscripts. Ironically, it was a manuscript one of their editors had requested 2 years earlier, but that I'd held off sending in, because other publishers had also requested it and Harlequin didn't look at simultaneous submissions. Ultimately the timing was perfect, because by the time the contract came in, I had a second book in the series drafted and an idea for a third plotted, so I sold three books within my first year. My first book released in 2011 and A Fool and His Monet is my eleventh.

Ally: Where and when do you do your best writing?

SO: At night after all my other chores are done, the house is quiet and my internal editor has gone to bed. But…I desperately try to meet my writing goals during the day while the family is out. I like absolute quiet or soft instrumental music playing. Although for my current WIP, set on Martha's Vineyard, writing to the sound of ocean waves and crying seagulls is working well. I have a private office, but in the winter months, I often write with my laptop by the woodstove.

Ally: Who is your favorite fictional character, books or movies, and why?

SO: Constable Benton Fraser of the short-lived Canadian series, Due South. Fraser is a Canadian Mountie who goes to Chicago with his pet wolf (who looks just like our dog) to find his father's murderer. While there, he teams up with a street-wise Chicago cop. Fraser is extremely polite—taught my son how to be a perfect gentleman—and the interplay between how Fraser deals with people vs the cop is hilarious.

Ally: Tell us about your current work in progress. Will we be able to buy it in 2016?

SO: I'm currently writing the third book in the Serena Jones Mysteries series—working title: Over Mayan Dead Body. As you can probably guess from the title, Serena is tracking down stolen antiquities. This has been great fun to research, because the story takes place on Martha's Vineyard, so of course, I had to go there. Twice. This book will release in 2017, but Book 2, Another Day, Another Dali, (involving art forgery) releases mid-October 2016.

Ally: Try these five quick answer questions:

a. Your favorite accessory: at the moment…my fuzzy earmuffs. We are in the middle of a snowstorm!
b. Love to watch - winter or summer sports? Aside from the Olympics, I don't watch sports.
c. Favorite song on your current playlist: Find Your Wings by Mark Harris (I have one daughter still at home…finding her wings)
d. A place you'd loved to visit: Hawaii
e. A book you've reread at least once: These days I reread at least once a week, The Monster at the End of This Book, starring Lovable Furry Old Grover. (I have 3 grandchildren under four years old <grin>)
Ally: I enjoyed getting to know you, Sandra. Good luck with your career. Let's take a look at the cover and blurb for your book...
---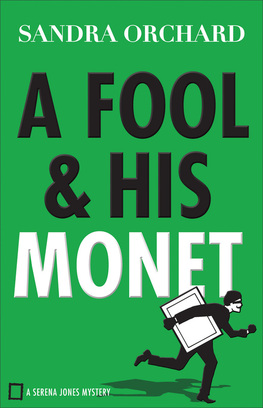 ---
Thanks for spending time with us! Stop back soon.