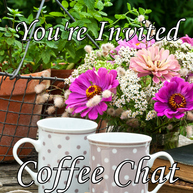 Happy Wednesday, Booklovers!

I'm pleased to welcome author Kimbra Kasch today. She writes dark fantasy and brought her YA book Demon's Ink for today's show and tell. And, she has a Giveaway!

Hi, Kimbra, how do you take your coffee?

KIMBRA: I love coffee just like my stories – bold…and steamy ;D

Ally: Perfect choice. I'll pour, while you introduce yourself to readers...


---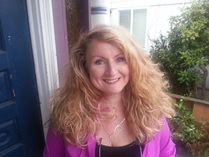 BIO:
I'm a writer who grew up in a family with 9 kids and only 1 t.v. so I spent my days reading and, later, writing. I love books. . .maybe because I never got to pick t.v. shows we watched. But I'd run home after school to catch the last fifteen minutes of Dark Shadows...
I still love to run...or maybe I should say wogging (a cross between walking and jogging). Here in Portland, I love Halloween themed runs - where people don costumes and run. It's a lot of fun...and I know those two words don't always go together: fun...and...run. But it is.
And, with all those Halloween themed runs, I guess Dark Shadows had more of an influence than some people might think. Even today my favorite author is Stephen King.
Favorite romance novels are The Hunger Games...okay, I know, it's a survival book but it's really all about romance. Then there were the series: Twilight, True Blood, and more. I really love paranormal, Horror and sometimes even light books like Dewey the Small Town Library Cat... Mainly, I just love to read. . . and write.
Sorry to be so long-winded but did I say I love to write? ...and talk and...knit, and sew, and bake... I could go on but I'll stop by saying, I hope you'll stop in on my site and I can tell you I'm really excited to be sharing my young adult novel with you: Demon's Ink.

Ally: Tell me something unique/unusual that isn't in your bio. "I love water sports…I've even gone cliff jumping."

Author contacts:

Join me on Twitter or stop by and see what I'm pinning and, if you have a question or simply want to share a comment, please feel free to send me an email. I love connecting with readers.

Email: kimbrakasch@gmail.com Twitter: https://twitter.com/kimkasch Pinterest: https://www.pinterest.com/kimkasch/

My Amazon Page: http://www.amazon.com/Kim-Kasch/e/B00ZOAUKMO/ref=sr_ntt_srch_lnk_1?qid=1437455373&sr=8-1
---
INTERVIEW:

Ally: Tell us about your novel's main character. Why did you want to write about her?

KIMBRA: Scarlett Fremont is an ordinary girl who suddenly has to face the demons in her life, literally. Unfortunately, she makes a few mistakes along the way that will haunt her for the rest of her life.

Everyone has to face horrible situations and circumstances beyond their control and no one escapes life without making some bad choices. DEMON'S INK plays upon that fact and ups the ante with likeable characters who should never be trusted and demons who just might become heroes in this story.

They say, "Life imitates art" and this is ART THAT'S MORE THAN YOU BARGAINED FOR.
Scarlett simply gets tangled up in the web and can't escape no matter how hard she tries.

Ally: Do you write with an intended audience in mind? ie levels of violence or romance.

KIMBRA: My stories start with the characters. I could say, "I hear their voices inside my head." A story might begin with a memory from Dad, a phrase from Aunt Darleen or a quote from Mom. These bits and pieces of other people spark the story but then the characters grow and develop from there.
But I do try to keep a certain level of heat in mind if I'm writing for young adults and not adults.

Ally: Once the first draft is written, what do you do next? How much rewriting or self-editing takes place? Do you use beta readers?

KIMBRA: It takes me a while to produce a first draft because I self-edit as I go along. It's those voices inside my head again, telling me, "that's not good enough", or "can't you do better than that", and "that line sucked". And the story doesn't even have to be about a Succubus or a vampire to hear those comments. ;D

After I've got that draft, I rewrite, edit and read the story out loud so I can hear those voices up close and personal. I never feel like it's finished. The characters keep talking to me. I'm still rewriting until the manuscript is published. I have stories I've been working on for years.

My husband is my first reader, and then my critique group reads over my pages. I even have one or two friends who will read the manuscript when it's finished…but, like I said, I'm always changing the pages up until the time it is published.

Ally: Do you use promotional materials? swag, bookmarks, etc. Are they effective? What do you use for contest prizes?

KIMBRA: I love to give away magnets with my book covers on them, and mirrors and postcards. I just love to give things away. I don't know how many books the swag sells, but I have fun with them and I think other people do too.

And I love to give away free ebooks.

GIVEAWAY: *****I'd love to give one away today. (Just post a comment and you're in the running for a free copy of DEMON'S INK)*****

Ally: Let's see how you do with a few short answer questions. :)

a. What are your top 3 favorite tv shows: OUTLANDER, GAME OF THRONES, AND DOWNTON ABBEY
b. If you suddenly couldn't write anymore, what would you do instead? ACT. When I was in high school, I was voted "Best Actress" and even after I got married and had kids I still did dinner theaters around town.
c. Favorite season of the year: Winter for the holidays – I love a reason to party.
d. a book you could read over and over: Salem's Lot by Stephen King
e. favorite kind of ice cream: Chocolate …any flavor that includes chocolate
f. Is there a website you would recommend? I love Comic Adventures (See the photo below).











Ally: I enjoyed having coffee with you, Kimbra, but now it's time to take a peek at your book. So, take it away...
---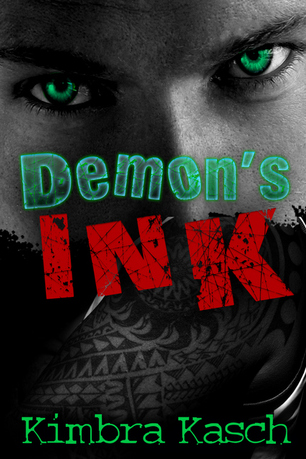 Blurb:

Drake and Bartos come to the Pacific Northwest, where they open yet another tattoo shop but Bartos has no trouble dealing with the competition because there's nothing normal about his art. And he's stealing more than clients from the local skin artists. He's stealing their souls.

His customers fall in love with his tats but end up paying the ultimate price for their purchase because unlike Oscar Wilde's Dorian Gray, they can't walk away from Mr. Slinderman's art and art can be beautiful except when it comes crawling out of your flesh to devour the nearest thing...especially if that thing is you.



Ebook BUY LINKS: Amazon B&N iBook Kobo

Paperback BUY LINK: Amazon

---
Thanks for spending time with us. Come back soon!