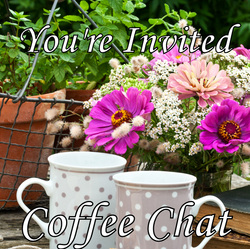 It's Wednesday again, booklovers!

Bridges DelPonte, author of mystery, fantasy and scifi novels, is joining us for this week's coffee break and book talk.

Welcome, Bridges! What may I pour you to drink?

BRIDGES: The aroma of coffee is great, but I drink tea, caffeinated and black. In the morning, I usually drink Irish or English breakfast. Earl Grey is my favorite for an afternoon pick-me-up.

Ally: While I get our drinks ready, please introduce yourself to readers.


---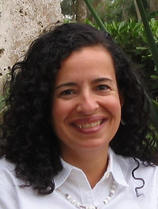 Bridges's bio:
Bridges DelPonte has published two novels and short stories in the fantasy, mystery and science fiction genres and three non-fiction books and numerous articles in the legal, travel and business fields. Her paranormal contemporary fantasy, Bridles of Poseidon - The Last Emissary Series, was a finalist for a Royal Palm Literary Award for Florida writers (unpublished fantasy). Her mystery, Deadly Sacrifices - A Marguerite Montez Mystery, won a Royal Palm Literary Award (2d place – unpublished mystery). When she is not writing, she teaches law courses, creates educational game apps and lives happily in sunny Florida.

Something unique about Bridges that isn't in her regular bio: "One summer, I lived and worked on my own in Australia after a divorce. I didn't know a single person in Sydney so I was definitely outside of my comfort zone. It was quite an adventure and a personally-transforming experience. Did amazing hikes ("bushwalks") in the Blue Mountains, Northern Territory and Tasmania (Hobart, TAS ends up as a location in Bridles). Snorkeled the Great Barrier Reef several times, but thankfully never ran into a Great White Shark."

To learn more about Bridges DelPonte and her writing, please visit her

Author web site: http://www.bridgesdelponte.com
Amazon Author Central page: http://www.amazon.com/Bridges-DelPonte/e/B00BW7BZYU
Author blog: https://bridgesdelponte.wordpress.com
Author e-mail: bridgesdelponte@yahoo.com
---
INTERVIEW:

Ally: Since you write in so many genres, what type of book did you bring today? Is there romance?

BRIDGES: Bridles of Poseidon is the first book in a paranormal contemporary fantasy series. Our fierce heroine, Aquan, a shape-shifting Triton, faces a growing attraction to a "bad boy" dive boat captain, Dave Cutter. Any romantic attachments to humans ("Surface Dwellers") are strictly forbidden in her undersea culture at Rapture's End. Aquan is conflicted between her culture's taboos and her growing attraction to Cutter. Personally, I prefer romances that leave more up to the imagination so my heat rating is mild/moderate.

Ally: Talk about your main character and her unusual abilities.

BRIDGES: Aquan is a shape-shifting Triton, raised by her aunt and a mentor, Mopsus. Mopsus helped her to develop her ability as an Emissary to shape-shift into real and mythical sea creatures and any living thing, including humans. As the last known Emissary, she thrives on her independence and her ability to travel between land and sea. Although 100 years old, she is a young woman in her world where Tritons live thousands of years. Like any young person, she is impatient with the restrictions of the Elder Council and the demands of being an Emissary. Despite being in her first mating season, she is not interested in any of her peers, preferring to make her own rules and go on her own adventures.

Ally: What came first, your shifter or the setting? How do they complement one another?

BRIDGES: The setting definitely came first. I am an ocean person, having grown up with family vacations on Cape Cod. A couple of years ago, I got lucky and rented a small apartment in Jacksonville Beach, FL, right across the street from the beach. I can't resist the salty scent of ocean air and the hypnotic roar of the waves—they totally relax me. I've always enjoyed the Irish myth about Selkies or Seal Women, but I wanted to update it to an independent, kick-ass mermaid—Jason Bourne with gills.

Ally: Who had the greatest influence on your writing and in what way?

BRIDGES: As a kid, I enjoyed reading Greek and Roman mythology. The intricate world-building, the mysterious powers and the complicated personal relationships always drew me in. I think they fired my young imagination and got me writing both fantasy and mystery stories. Bridles of Poseidon is definitely influenced by those elements of classical mythology. The fact that people across the globe still read them today is a true testament to the power of their story-telling.

Ally: What's your next writing project?

BRIDGES: I like to alternate between projects to keep things fresh and moving along. I'm dabbling in my first children's picture book about magical little creatures with a friend who is an illustrator. I am also writing the second novel in my Marguerite "Monty" Montez mystery series and scoping out the next volume in Aquan's Last Emissary series. So I am busy stoking the pipeline while balancing my fiction writing with my teaching job.

Ally: Try your hand at a few short answer questions:

a. favorite shade of lipstick: Divine Wine is my favorite—red, but understated.
b. what's at the top of your TBR pile? I like to sample some of the best work in a given field because I learn more about the craft of writing and can discover new authors to seek out. I have a stack of "Best of" anthologies in the fantasy, mystery and science fiction genres calling my name.
c. a memorable vacation: This year, my husband and I travelled to Mesa Verde and Chimney Rock in southwest Colorado. There is stunning and diverse natural beauty at every turn and the mystical vibes of these ancient places are truly tangible and profound.
d. favorite holiday: Thanksgiving rules! Sitting around the table with people you love, sharing good food, wine and conversation, can't be beat.
e. a guilty pleasure: Getting a big bucket of popcorn and going to the movies in the middle of the week is such a guilty pleasure. I don't do it enough, but I feel like a kid playing hooky from school when I do.

Ally: What an enjoyable visit! Thank you for coming. Let's finish today with a look at your book, Bridles of Poseidon...
---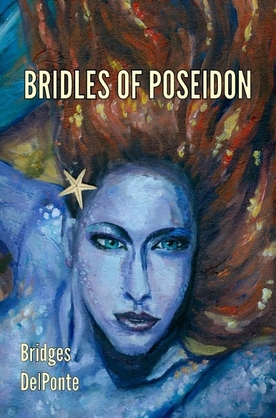 Book Blurb:
Aquan, a fearless Triton, uses her unique power to transform into real and mythical creatures to police the boundaries of land and sea from rebel forces. When her fellow Tritons are savagely massacred on the eve of her first mating season, Aquan reluctantly teams up with Key West dive boat captain, Dave Cutter, and marine biologist, Jen Ortiz, in a world-wide hunt across the lost sister cities of Atlantis. In this thrilling adventure, Aquan must not only unlock her true power, but confront disturbing revelations about the deaths of her parents and dangerous political intrigue in her once-peaceful society at Rapture's End. Ultimately, this young Triton faces a terrible choice between preventing another Great Deluge or destroying the future survival of her own underwater community, now torn apart by discord and treachery. Set in exotic locales, this paranormal contemporary fantasy is the first installment in The Last Emissary series. Rebooting traditional myths about mermaids, Aquan will intrigue readers with her shifting identities, genders, races, and species—real and mythical—immersing readers in a truly unique and exciting underwater world.

Bridges's Buy Link: Print and Kindle e-book

https://www.amazon.com/Bridles-Poseidon-Last-Emissary-Book-ebook/dp/B01499CBAY?ie=UTF8&ref_=asap_bc#nav-subnav
---
Come back soon!