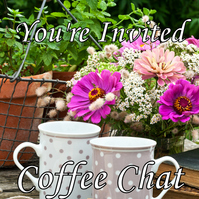 Happy Wednesday, Booklovers!

Pull up a chair, grab your drinks, and join the chat with Rosalie Redd, a writer of fantasy, paranormal, and scifi, liberally sprinkled with romance...and an 18+ rating. Sorry, young readers, this is a Mom and/or Dad day!

Welcome, Rosalie! What can I get you to drink?

ROSALIE: Lol--I don't drink coffee! Water is my preferred drink, and isn't that sad, but I do like a good hot chocolate now and then.

Ally: Since we have the best hot chocolate, I'll fix that right up while you introduce yourself.

---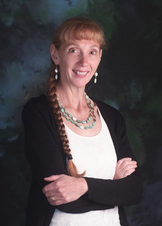 ---
INTERVIEW:

Ally: You've written both short stories and novels. What criteria determine which a story will be? What are the main differences in your writing approach?

ROSALIE: With novels, you have the luxury of delving into sub-plots and expanding on the backstory and/or world building. In short stories, you have to get right into the action. My Love in a Bottle short stories are a spin-off from my Worlds of Lemuria: Earth Colony series. A love potion created on the planet Lemuria falls through a portal and lands on Earth. A human woman finds the bottle and opens it. Each of my Love in a Bottle series is a couple who experience the bottle. I kept these stories short and to the point for each couple, but they all get a happily ever after!

Ally: What is your writing schedule? Full time/part time, morning/night, every day/weekends only? Do you have a special place or a writer's cave?

ROSALIE: I retired from my accounting job a couple of years ago and have the privilege to write full time. I typically read email, post on FB, and check my 'to do' list first thing in the morning. Once done, I head right into writing or editing or brainstorming depending on where I'm at on my current WIP. I have a small desk where I spend most of my time, but if it's nice outside, I'll sit on the deck and try not to get distracted by the hummingbirds!

Ally: Looking back, what things do you wish you'd known when you wrote and published your first manuscript? Were there big surprises along the way?

ROSALIE: Oh, man, these are great questions. When I first published, I had no idea how much time the administrative and marketing side of the business would take. Wow, I felt like a tidal wave had rushed over me. The time commitment can be overwhelming. Plan, plan, plan, that's the best advice I can give. Oh, and have chocolate nearby.

Ally: What's your next writing project?

ROSALIE: My current WIP is Unimaginable Lover, book 3 in my Worlds of Lemuria: Earth Colony series. Here's the back cover blurb: With his pride and honor on the line, Lemurian Council Leader Tanen takes on a solo mission to bring a traitor to justice. Mortally wounded during the hunt, he's rescued by an enchanting female who nurses him back to health. Despite the passion that burns between them, she's human…and therefore, forbidden. Distraction is the last thing he needs while on the trail of a dangerous criminal.

Broken promises and ruined love hardened Sheri's heart, or so she thought, until she finds an injured and extraordinarily sexy man on her property. Pulled into a world she never imagined, she is torn between the lessons she learned from her rough past and the need to seek solace in Tanen's arms. If only she can trust him, and herself, to let go of her fear.

Ally: Last question is actually five short answer questions:

a. favorite color of nail polish: Nail polish? What's that?
b. a favorite author you read (any genre): Nadine Mutas - paranormal romance
c. high heels, sneakers, or sandals: Sneakers, hands down
d. favorite after-five drink: margarita
e. a person you admire (living or dead): Patrick Swayze
Ally: Thanks for visiting with us, Rosalie! Before you go, tell us more about your short story, Come to Me.
---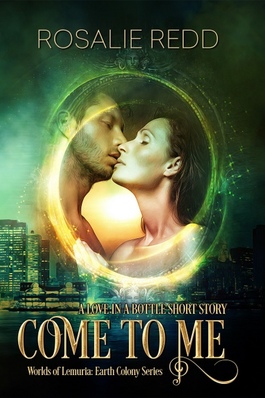 Blurb:

A Lemurian god's love potion falls through a portal and lands in Portland, Oregon's Forest Park. Once discovered, the alluring liquid can ignite adventure and passion, perhaps leading to a meant-to-be love for those that open it—if they're brave enough to take the risk.

Cassandra Forsyth has a secret crush on a man she believes will never notice her. Adam Harkness doesn't feel worthy of the tall, beautiful, yet shy, Cassandra. When they find themselves alone on a hike in Forest Park and discover an unusual bottle with a tempting fluid inside, their true passion inflames the hidden desires tucked away in their hearts.


Buy Links: (18+)

Amazon
Nook
Kobo
iTunes
---
Thanks for stopping by the blog. Come back soon!