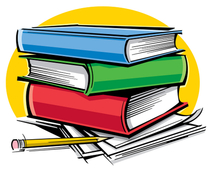 Grab your coffee mug and pull up a chair. It's Coffee Chat time!

This week's guest is Darian Smith and his paranormal romance, Currents of Change (rated PG-13). Welcome, Darian. What can I get you to drink?

DARIAN: I'm actually one of the few people in the world who doesn't like the taste of coffee so I don't generally drink it. I do, however, drink copious amounts of Coca-cola. Like enough to hydrate a small country amounts. That more than satisfies my caffeine requirements.

Ally: No problem. A cold coke is coming right up. While I'm getting that, please introduce yourself to readers.

---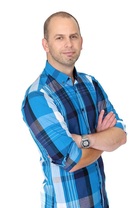 BIO:

Darian Smith writes mainly speculative fiction (fantasy) and lives in Auckland, New Zealand with his wife (who also writes) and their Siamese cat (who doesn't).
He holds two Koru Awards, is the winner of the SpecFicNZ/Steam Press manuscript competition, and has been a finalist for the Sir Julius Vogel Awards several times.
By day, he works with people who have neuromuscular conditions such as muscular dystrophy or charcot marie tooth disease. He is also a qualified counsellor/family therapist and can be seen - by those very swift with the pause button - on television shows such as Legend of the Seeker and Spartacus.

Something unique that isn't in my bio: "I've been a vegetarian my entire life and never eaten meat so I used to find it fascinating to learn about which animal parts people were cooking. Unfortunately, I soon learned people don't usually want to think about that when they're about to eat so I've had to curb my curiosity!"

For more information about Darian and his upcoming work, please check out...

his website at www.darian-smith.com
Facebook: https://www.facebook.com/DarianSmithAuthor
Twitter: @DarianWordSmith
---
INTERVIEW:

Ally: Describe your paranormal world and what went into its creation. Did you do maps, history charts of events, or did it just flow?
DARIAN:
Currents of Change is set in a fictional town in rural New Zealand. I'm a New Zealander myself so much of the world is the beautiful country in which I live. When it comes to the paranormal aspects of the world, however, I blended Irish and Maori mythology into this tale to show a clash of cultures and the lasting impacts of immigration on current day New Zealand - but with a magical twist. The story of Sara's ancestors coming to live in New Zealand as early settlers plays a big role in the novel and there are secrets from all those years ago that will shape Sara now so there was some research that went into what things were like in that time and how the immigrants and Maori might have interacted around what was happening.Ally: What's the best piece of writing/publishing/marketing advice you've been given?
DARIAN: The best advice I've been given is probably to just write it because you can fix a page of bad writing but you can't edit a blank page. Procrastination is the bane of any writer and that advice helps me battle that particular demon. That said, I've gotten lots of other wonderful advice around planning and structuring stories, and also making sure every scene has a purpose and increases tension in some way, and so much more. Every piece of advice is valuable, even if it's just to learn how to weigh advice and decide whether to keep or discard it!Ally: Where do you hope your writing career will go over the next 5 years?
DARIAN: My plan is to be doing much more writing over the next 5 years. I'm currently working on a fantasy mystery series, the first of which will be released soon. I have many more projects in mind so I don't see myself stopping any time soon.
Ally: What's next on your immediate horizon?
DARIAN: My fantasy murder mystery series is next. My hero has to solve a murder, stop a war, and save the world. So he has his work cut out for him.
Ally: Let's finish up with a few short answer questions:
a. best fantasy book ever written: Such a hard question! There are so many good ones and I think mostly the ones I really love are from my youth. I really enjoyed The Dark is Rising series from Susan Cooper.
b. favorite summer activity: Walking down the beach with the waves washing in over my feet. Warm sun, cool water, and soft sand.
c. I'd love to own a __________. TARDIS. I could go anywhere and any when and always have plenty of storage space.
d. favorite dessert: Strawberry ice cream banana split
e. a favorite comic book hero: Rogue. The comic book version, not the movie version (much as I love Anna Paquin).
Ally: It's been a pleasure chatting with you. I hope you'll come back with your fantasy murder mystery. In the meantime, please tell us a little more about Currents of Change.
---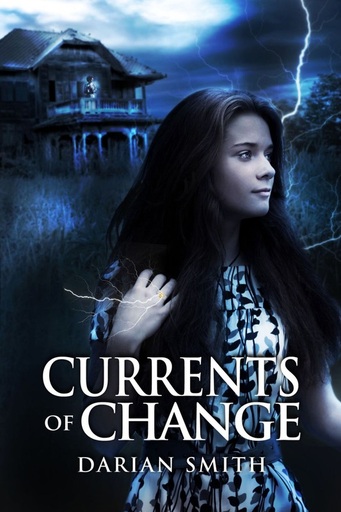 Currents of Change by Darian Smith

Haunted house. Haunted heart.

When Sara O'Neill goes on the run, she believes the tiny New Zealand town of Kowhiowhio is just the sanctuary she needs. Her family's old colonial house needs repair, but it's safe from the abusive husband she left behind. However, a hostile local holds a grudge, and a dangerous presence haunting her new home threatens Sara's chance at peace. How can she create a new life while dealing with ghosts from the old?
For local electrician, Nate Adams, parenting his young daughter alone has not been easy - particularly in a town where he is still seen as an outsider. When he meets his new neighbour, he sees a chance at a new start for them both. Even with his help, can the house - or Sara's heart - be repaired?
Someone doesn't want an O'Neill in Kowhiowhio. Sara's return is awakening secrets hidden for generations.
Why has the house never had electricity? What was the fate of Sara's ancestors?
Can she discover the ghost's story before it's too late?
The truth will set...something...free.

Winner of two 2016 Koru Awards.

Buy link: https://www.amazon.com/dp/B00U8Q968I
---
Have a great week, and come back soon!