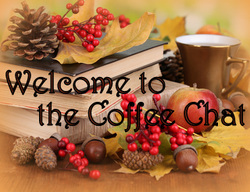 Welcome to this week's Coffee Chat with visiting author Beth Barany, who brought her sweet romance Christmas Elf collection, Christmas Magic!

What may I get you to drink, Beth?

BETH: I love the tall cappuccinos at Starbucks, but coffee with cream will do in a pinch.

Ally: Since my magic pot can do Starbucks as well as Starbucks, that cappuccino is coming right up! In the meantime, please introduce yourself.


---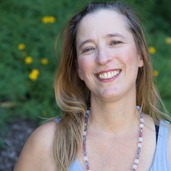 BIO:

Award winning author, Beth Barany writes in several genres including young adult adventure fantasy and fantasy romance. Inspired by living abroad in France and Quebec, she loves creating magical tales of romance and adventure to empower women and girls to jump into life with both feet and be the heroes in their own lives.

In her off hours, Beth enjoys walking her neighborhood, gardening on her patio, and watching movies and traveling with her husband, author Ezra Barany. They live in Oakland, California with their cat named Leo, a piano, and over 1,000 books.

When not writing or playing, Beth runs her own company helping novelists as a coach and teacher to help them write, market, and publish their books. More resources here: http://author.bethbarany.com/bio-beth-barany/resources-for-authors/.

Something unusual not in my regular bio: "I played percussion in high school and college. As a tom drum and snare drum player, I loved marching band and playing cadences for the whole band to stay in time."

Contact:

Twitter: @Beth_Barany
Website: http://author.bethbarany.com/
Facebook: https://www.facebook.com/bethbarany
Goodreads: http://www.goodreads.com/author/show/4169630.Beth_Barany

---
INTERVIEW:

Ally: What kind of books do you write?

BETH: I write in several romantic genres, but today I'm sharing a book with two stories, my sweet/sensual romance Christmas collection. Each story is about a Santa's elf who comes to the Human world to finish their training and then returns to the North Pole with new knowledge and expertise. But, love happens, and they're not supposed to reveal who they are or else they loose their magic. (These stories are part of the Touchstone series, magical tales of romance and adventure, and can be read in any order.)

In A CHRISTMAS FLING, Dahlia needs to complete a toy so she can become a Master Elf. She meets Liam, a San Francisco up and coming financial executive who needs a date to show up his rival and ex-girl friend.

In A CUPCAKE CHRISTMAS is about Florian, one of Dahlia's younger brothers, come to the Human world to round out his cooking and baking experience, so he can be in charge of Santa's kitchens. But he needs one more gig before he goes home. So he applies for a baking job at Kate's cupcake truck in downtown San Francisco. Sparks fly as their attraction grows, but Florian must not reveal who he really is, or he won't be able to go home again.

Ally:
Do you consider yourself a romantic? What does that mean to you? How does it affect your writing and your real life?

BETH: I do consider myself a romantic, but more of a practical romantic these days. I love romances that are real and hopeful, and fold love into the whole of one's life. I don't think we need to have romantic love with a significant other to feel whole, but we do need to love ourselves to have a full life.

The way in which this affects my writing is that I write stories that are about capable individuals who discover that love brings more into their lives, but they weren't searching for it in the first place. In my life, I'd say it's affected many of my choices, including who I married. I believe that I am whole and well on my own, but that sharing my life with another makes me that much happier. I also make decisions based on what will make me happy, not what my husband will think. Together we make decisions based on our individual needs: we're both authors. But then we come together to support each other's dreams and projects wholeheartedly.

Ally: What does your writing day look like?

BETH: I don't have a typical writing day, since I also run a business and my schedule changes from day to day. I like the variety. But there are some constants I put into my schedule about 4-5 days a week.

I like to walk down to my local Starbucks, about a half a mile away, and get my cappuccino, and write, even if it's Q&As like this, brainstorming, or journal writing. I write my books only part of the year. So when I'm in a writing phase, I write 4-6 days a week, depending where I am in the process. At the beginning, I write about 4 days a week, then ramp up as the project is in the middle and end. My daily word count goal varies too. At the beginning, I'm happy to do 500-1000 words per session. But as the story gathers steam then I aim for bigger daily word goals, 2000, then 3000, and then at the end often 4000 words per day. I'm a goal oriented, deadline driven writer and love having these daily goals, as well as an end date I'd like to get the book done by.

I love writing my first drafts at cafes and diners, especially seated at the counter or a high table. I often go to the diner with my husband on Saturdays to write or hand-edit the first draft. Once I'm into editing the second drafts and beyond, I like to be sitting at my desk, listening to baroque music, or whatever playlist I created for the story as I was writing it. My cat Leo often comes and sits on my lap or desk at these times; he's instrumental to the editorial process. ;)

As for time of day, I prefer to write and edit my own work in the morning, mid-morning, or early afternoon. I don't write in the evenings or at night. Those are times to be inspired by other people's stories via books, TV, and movies.

Ally: What's the best piece of advice you've been given?

BETH: I'm very self-directed and don't take other people's advice well. :) But I recall something Neil Gaiman said, which is "finish what you started." This is so important to me, because I spent years dabbling in fiction before I committed to finishing my first novel. My only goal at the time was to write and complete a novel, which I did, in 5 years. I knew then and still remind myself of it now, that the important thing is to finish the projects I'm committed to. It's easy to worry about the quality of our work, wonder how well it will be received, if at all, but all that doesn't matter if the story isn't finished. I've now written and finished 12 books. It's such a good feeling.

Ally: What are you working on next?

BETH: I'm about to start writing a 4-book series, a space station mystery, set about 100 years in the future. I'm excited to dive in. This series will be different than anything I've ever written, so I'm excited and a bit nervous, a good nervous.

I'm also editing the sixth book in my Touchstone series, a full-length novel, called Bringer of the Rose.

Ally: Ready for your short answer questions?

a. Favorite color of nail polish: none. I don't wear nail polish.
b. Favorite accessory (scarf, earrings, etc.): I love scarves and hats.
c. A winter sport you enjoy doing or watching: I do enjoy watching football and basketball, and need to get out and have my walk-jog. Our Northern Californian environment allows for that.
d. Favorite actor or actress: Really depends. I'm deeply impressed by Scott Bakula and really also love Scarlet Johannssen.
e. A childhood book you loved: A Wrinkle in Time by Madeline L'Engle.
Ally: Thanks for visiting today! Now, I'd love to see your Christmas book...

---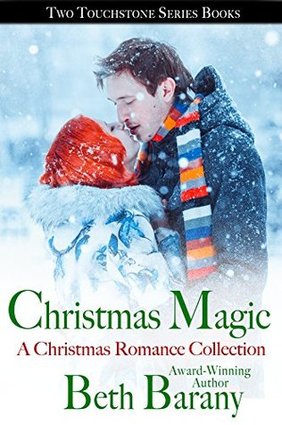 Christmas Magic (two books in one)

BOOK 1 - ABOUT A CHRISTMAS FLING

What if falling in love put the life you cherished in jeopardy?

Dahlia, a Santa's Elf, has 21 days left before Christmas to create the best toy in the world without using magic or revealing her true identity. Stuck on how to complete the prototype, and working as a temp in San Francisco's financial district with no time for love, will her Christmas fling get her unstuck, or will she turn her back on her beloved career for her heart?

Liam, an up-and-coming financial analyst, swore off women after getting dumped by the love of his life. He just found out his ex is going to the company Christmas party with his rival Michael Hendricks. Up for promotion against Hendricks, Liam has to win the favor of his boss. His best bet is to invite the vivacious secretary Dahlia to the party. Will Dahlia be a welcome distraction, or will she turn his life upside down?

BOOK 2 - ABOUT A CUPCAKE CHRISTMAS

What if you risked losing your baking legacy by cooking up a love truly special?


Florian MacMillian needs a final job to complete his baking resume—preferably a job where he's unlikely to blow things up with his unruly magic—before returning to the North Pole and taking his rightful place as Master Baker to all the elves.

Kate Delore desperately needs help in her fast-growing cupcake business. Florian is a perfect fit, so she brings him on as baker. Florian is happily up to his elbows in batter, and Kate's business is booming.
But when things heat up between them, Florian wonders if he should risk his legacy to cook up something truly special.


AMAZON LINK:
https://www.amazon.com/dp/B01MD0787M/
---