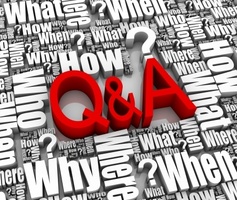 Welcome to the Wednesday Coffee Chat!

This week's guest is paranormal mystery writer, Jordaina Syndney Robinson. It's nice to meet you, Jordaina. What may I get you to drink?

JSR: I drink tea. I make what my mum calls 'builder's tea' which just means it's really strong. I have two sugars in it but I'm trying to cut down to one.

Ally: Tea it is! We like to indulge our guests, but I don't want to undermine your dietary efforts, so I just won't reveal how many sugars I added. :) While I fix our drinks, please introduce yourself to readers.

---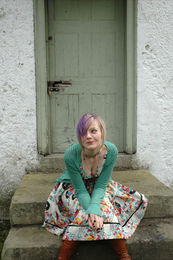 Bio

Jordaina Sydney Robinson grew up and, despite many adventures further afield, still lives in the North West of England. For fun she buys notebooks, gets walked by her husky puppy and sings really loudly and really badly whilst driving her trusty old Seat, Roger.

Something usual that's not in your regular bio: "I have to walk my husky puppy, Mr Wolf, before he lets me write or he sits next to me and howls. I think that means he's spoiled!"

Author contact links

Website | Facebook | Goodreads | Instagram | Twitter

---
INTERVIEW:

Ally: Let's start by talking about what type of books you write.

JSR: Beyond Dead is a paranormal cosy mystery. As for it's romantic heat rating, I would say it was cold, maybe tepid at a push! There's not even any hand holding!

Ally: So you have your genre and probably a story idea, how do you choose and name your characters?

JSR: I don't really know how or if I choose my characters – they just sort of come fully formed and named. That said, Bridget (the heroine in Beyond Dead) is actually named after a (sort-of) ex-boyfriend's best friend's ex-girlfriend. She looks like her too though I didn't actually realise until I was halfway through the second book.

Ally: We're big on the paranormal and magic around here. If you could have a supernatural power, what would it be and why?

JSR: To fly. Which is weird, really, because I get motion sickness on escalators! I always have to take the stairs. But something about flying makes me think of freedom. You could go anywhere you wanted any time you wanted to. You wouldn't have to spend hours at the airport – totally the best superpower!

Ally: What is your favorite social media? Why do you like it? How often can readers find you there?

JSR: Honestly, I'm a bit patchy with social media. I joined Twitter and Instagram not so long ago so I'm still getting to grips with how they work. Facebook is always a trusty favourite, though, so I'm probably more active on there and that's because more people use that to talk to me. My favourite way to talk to readers, though, is through my email list. I send out an email a month and so many people reply I just find it a much more gratifying way to keep in touch with them.

Ally: I'm always interested in where authors come from. Can you tell us about your home?

JSR: I live in a Roman town in the North West of England. It's classed as a walled city because we still have the walls circling the city that were built by the Romans. There's a walkway on top of them so you can walk all the way around them. Obviously the city has expanded since Roman times so half the city is inside and half is outside but it's still pretty cool.

We also have an amphitheatre and there are Roman tours around the city which are lead by guys dressed as Roman soldiers – always an interesting sight! (Ally Note: Wow, am I envious! You have a home most of us just dream about.)

Ally: What is your next writing project? Title, short description, anticipated release

JSR: The third book in the Bridget Sway series, A Little More Dead, will be released for pre-order mid-January. I'm also working on a new series about a reporter called Aurora North who investigates spooky happenings which I'm super excited about. The first book in that series will be available in summer 2017.

Ally: I'd like to wind up the interview with a few short answer questions.

a. Favorite tv program: Genuinely any type of murder mystery.
b. High heels or sneakers: Dr Martens! I'll slip over on anything and they have the best grip of any boot around! I'm all about comfort (and personal safety!) over fashion.
c. Do you believe in love at first sight? I do!
d. Favorite song: Eye of the Tiger (although I've never seen the Rocky films).
e. Favorite quote: "An adventure is only an inconvenience rightly considered. An inconvenience is only an adventure wrongly considered." ― G.K. Chesterton
Ally: Thank you for visiting, Jordaina. I've enjoyed our chat. Before you go, please tell us more about Beyond Dead...
---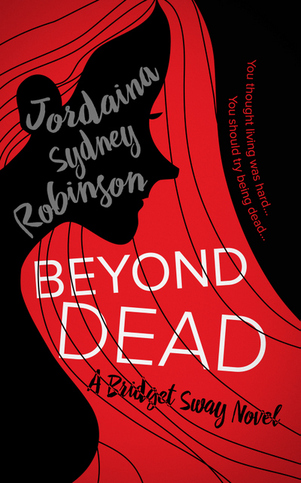 Blurb

Dead less than twenty-four hours, with a job that doesn't pay, a fashion disaster for a uniform and more afterlife rules than she can shake a stick at, Bridget Sway thinks it's as bad as it can get. And then she finds a dead ghost stuffed in her locker.

Since the police are desperate to arrest her for murder, Bridget's new best friend convinces her the only way to save herself from an eternity in prison is to solve the murder themselves.

With a handsome parole officer watching her every move, an outlaw ghost befriending her and two persistent mediums demanding her attention, solving the murder is not quite as easy as it sounds. And when "murder" turns into "murders" Bridget needs to solve the case … before she becomes the next dead body stuffed in her locker.

Buy link to all formats:

https://www.books2read.com/JordainaSydneyRobinson-BeyondDead
Thanks for visiting my blog. Please come back soon!